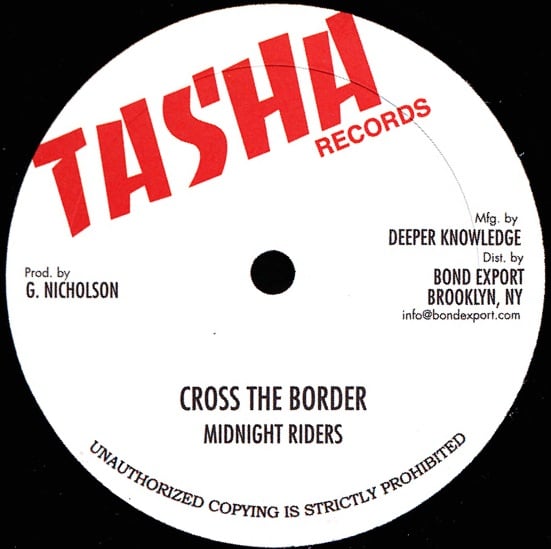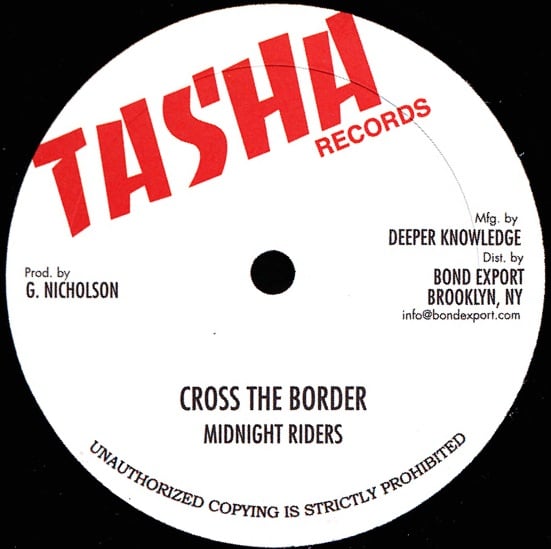 Midnight Riders / Gladiators Band - Cross the Border / Border Dub 10" (Tasha)
by Gladiators Band and Midnight Riders
$12.00 / Sold Out
Midnight Riders / Gladiators Band - Cross the Border / Border Dub 10" (Tasha)
DKR-144
previously unreleased.
same rhythm as DKR-145.
The absolute monster tune "Cross the Border" by Midnight Riders. This tune caught the attention of some astute dubplate fiends when an old dubplate of the tune was sold on eBay a few years back. A majestic roots tune on this killer rhythm, it's mind boggling that this one never made it to release at the time, but here it is now in all its glory, vocal & dub, the pinnacle of the Channel 1 sound.