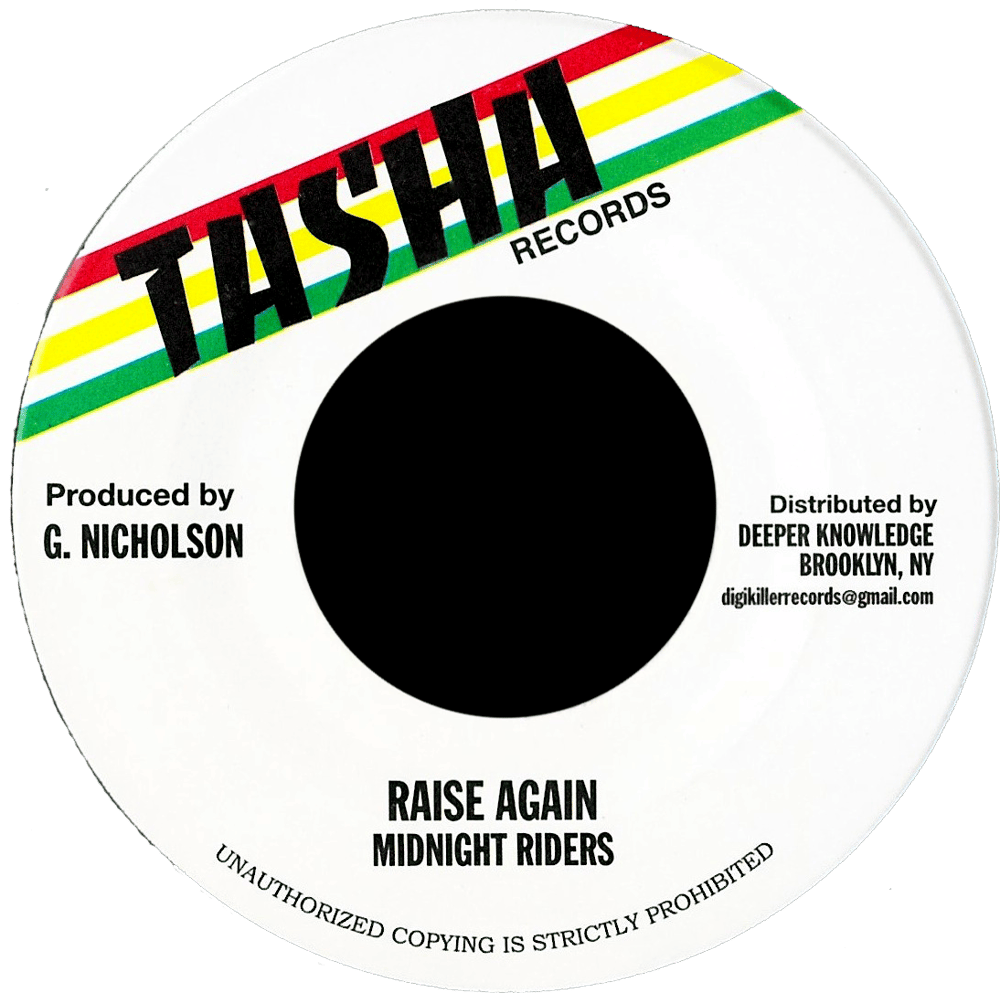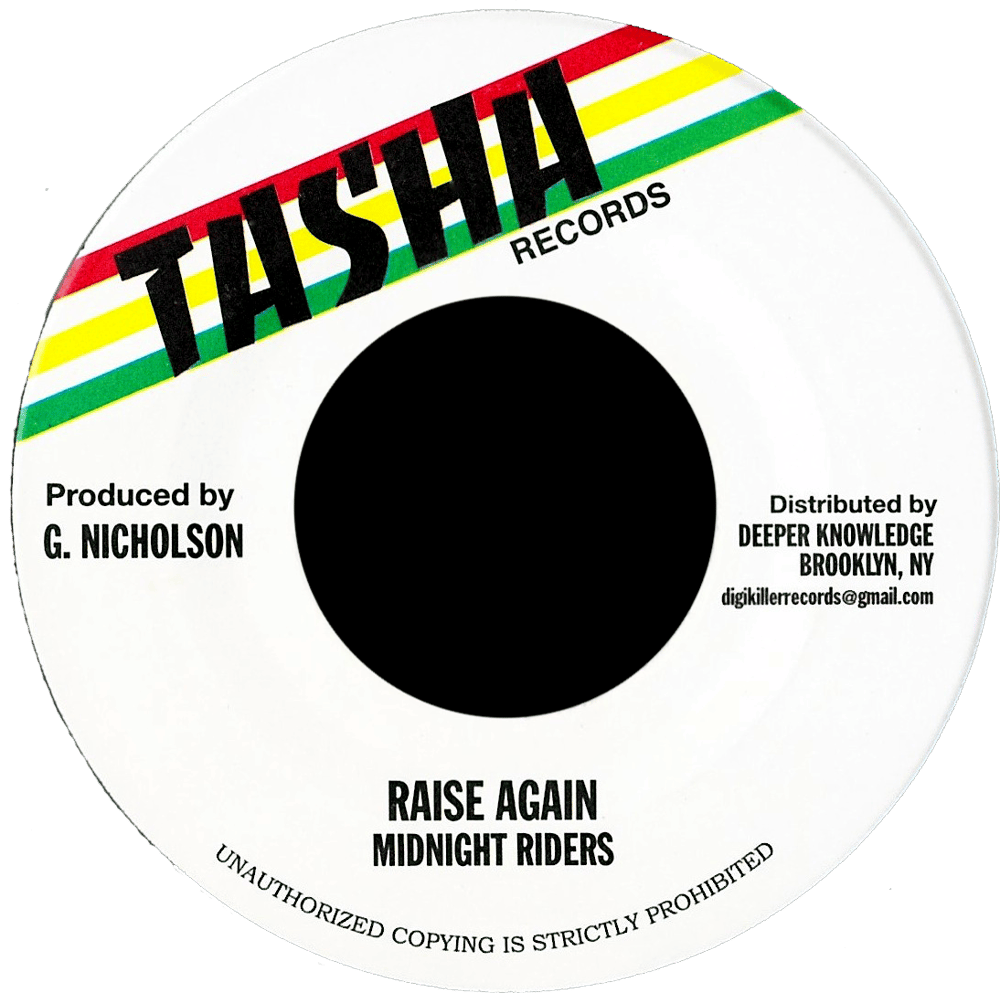 Midnight Riders - Raise Again 7" (Tasha)
by Gifted Roots Band and Midnight Riders
$7.00
Midnight Riders - Raise Again / Gifted Roots Band - Version 7" (Tasha)
DKR-042
same rhythm as DKR-043.
Round three of Tasha releases! Midnight Riders, our favorite group of the 80's, did most of their recording for the Tasha and Channel 1 labels. "Raise Again" originally came out in 1987 on Tasha's one-away Under Pressure label. Another fantastic mid '80s rhythm from the Gifted Roots Band, this one infuses digital vibes with the live Channel 1 sound.