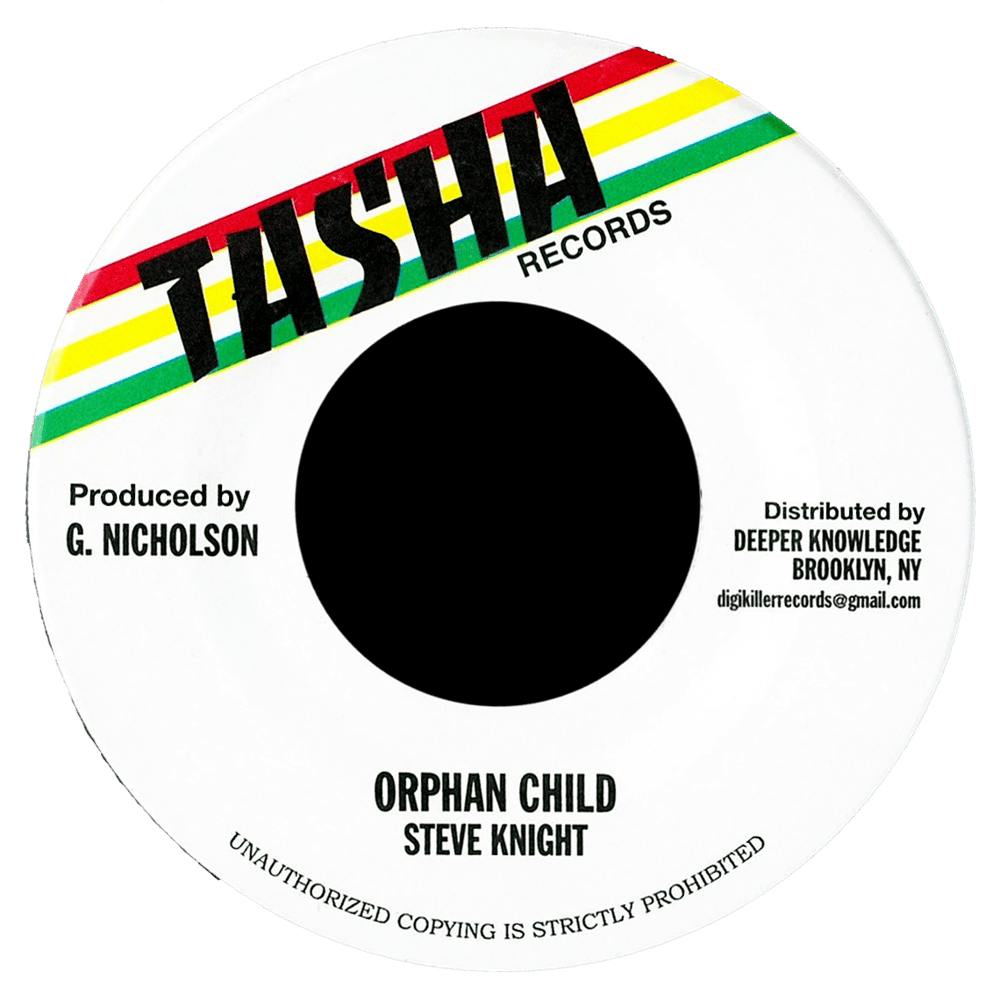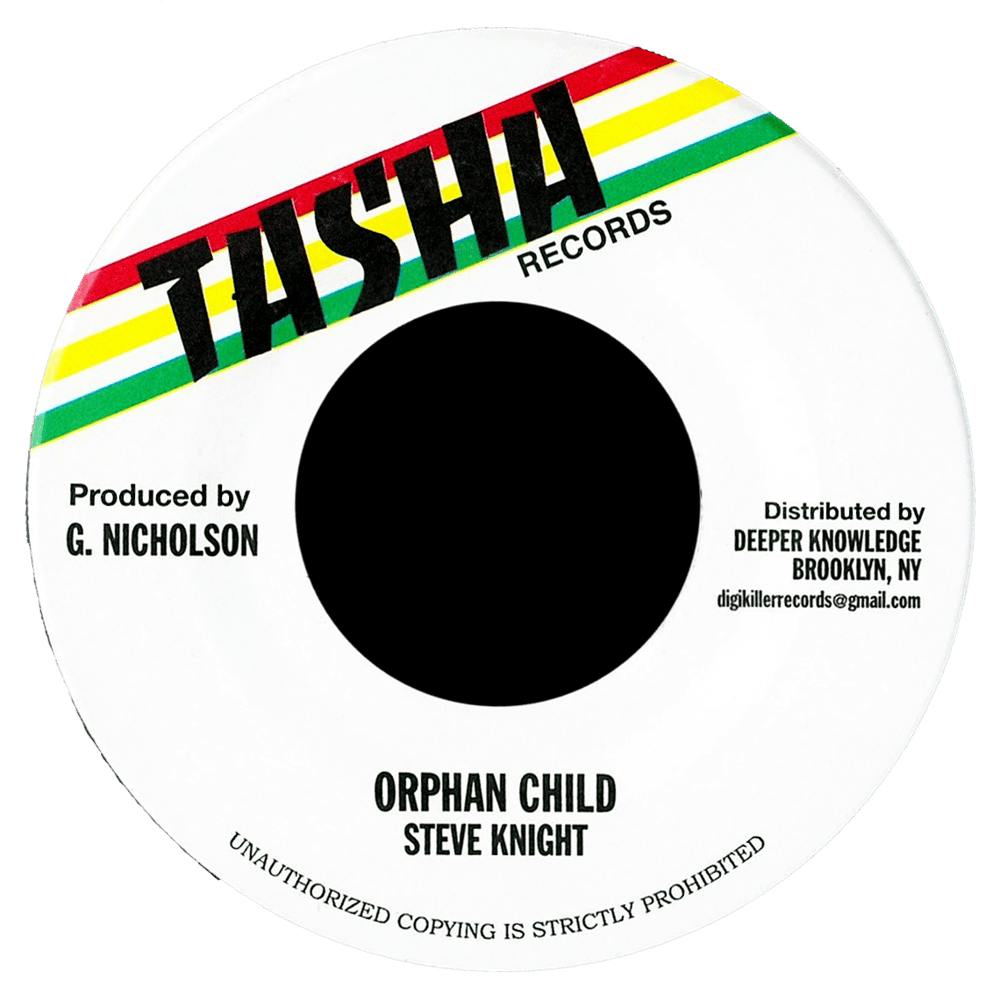 Steve Knight - Orphan Child 7" (Tasha)
by Gifted Roots Band and Steve Knight
$7.00
Steve Knight - Orphan Child / Gifted Roots Band - Version 7" (Tasha)
DKR-043
same rhythm as DKR-042.
Round three of Tasha releases! Another fantastic mid '80s rhythm from the Gifted Roots Band, this one infuses digital vibes with the live Channel 1 sound. Then the next cut on 'Raise Again' rhythm, Steve Knight's "Orphan Child", originally featured only on his rare LP of the same name, it's here on a single for the first time.