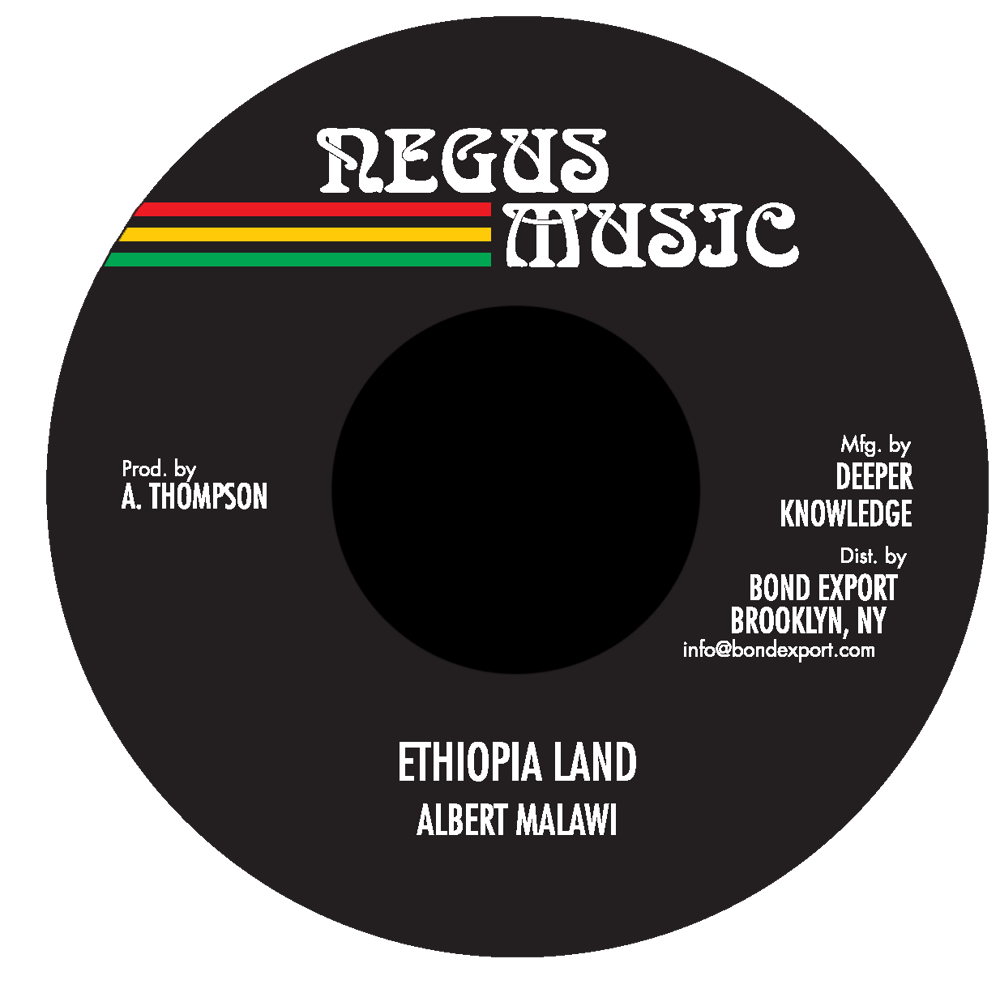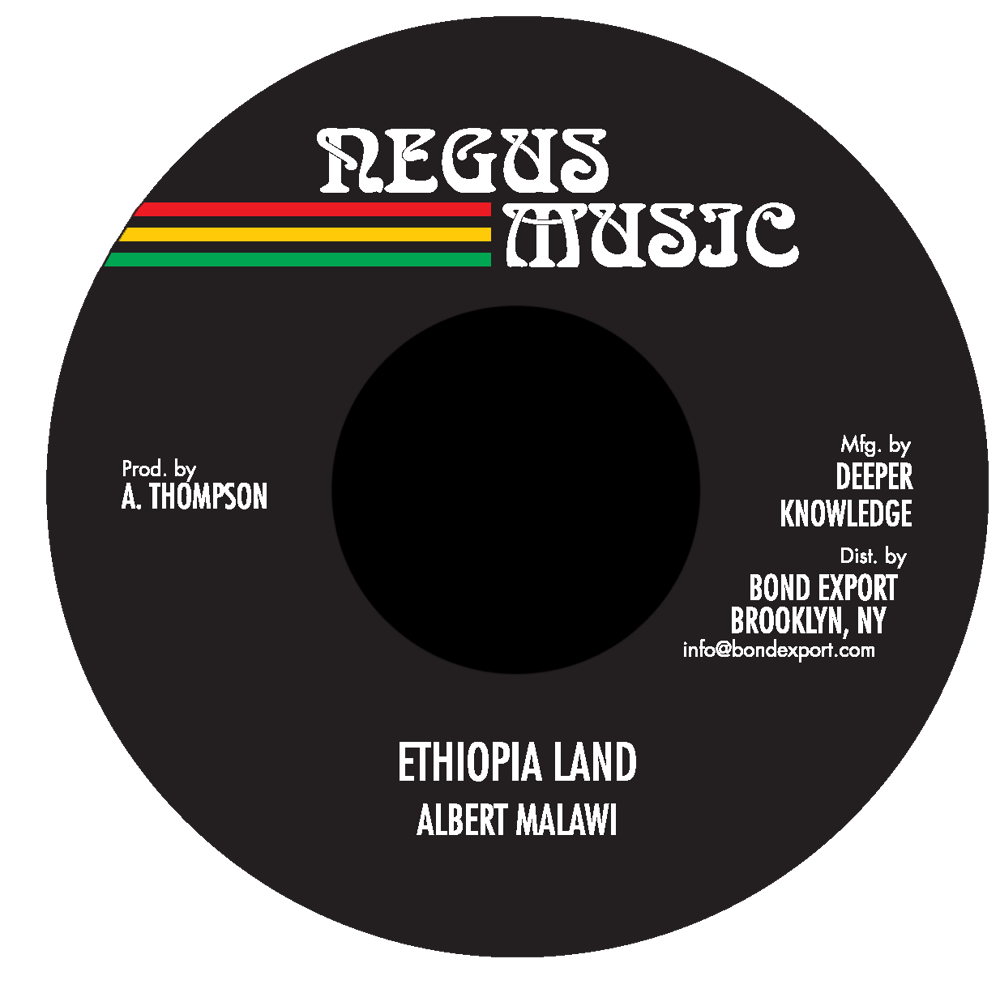 Albert Malawi - Ethiopia Land 7" (Negus Music)
by Albert Malawi
$7.00 / Sold Out
Albert Malawi - Ethiopia Land / Dub 7" (Negus Music)
DKR-143
Previously unreleased.
Killer and previously unreleased digital roots tune from the late '80s/early '90s, from Albert "Ilawi" Malawi and Alvin "Negus" Thompson, produced between Connecticut and the Bronx. Digital heads should love this one, one of the best previously unreleased digital tunes we've had the pleasure to unearth.