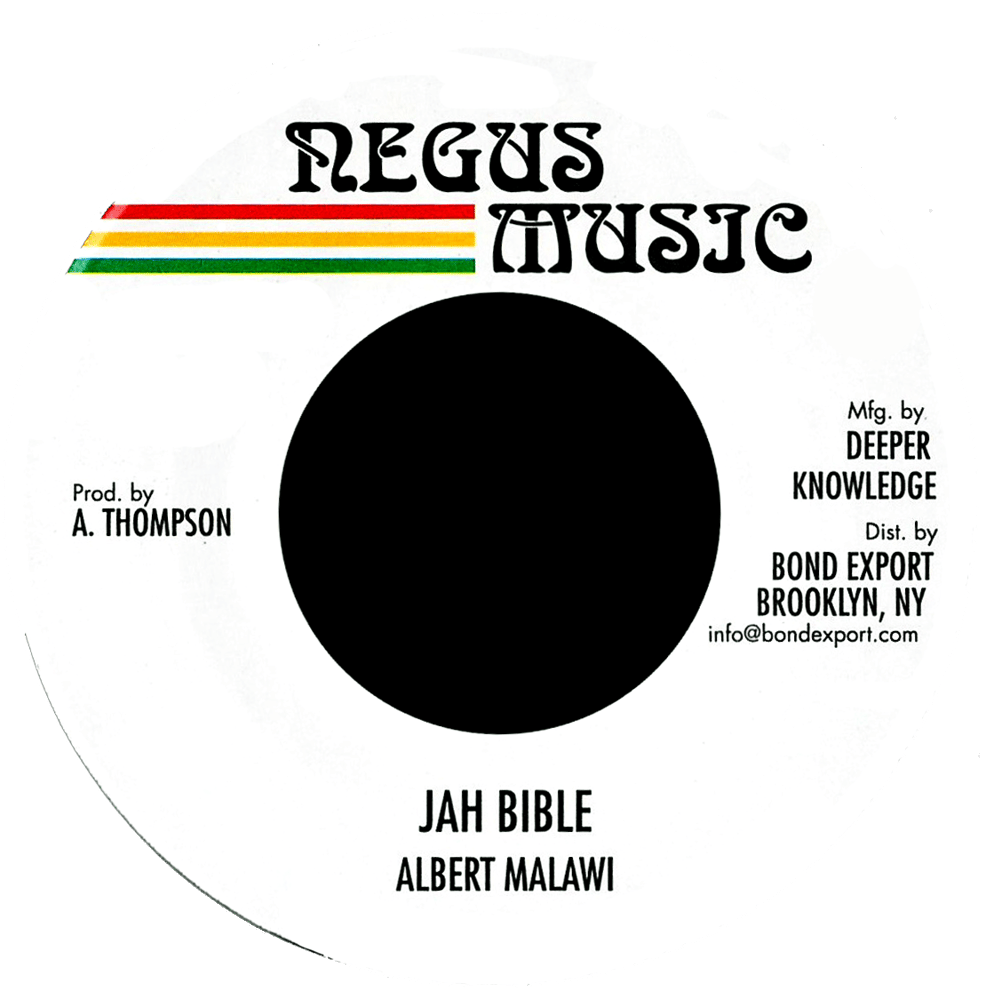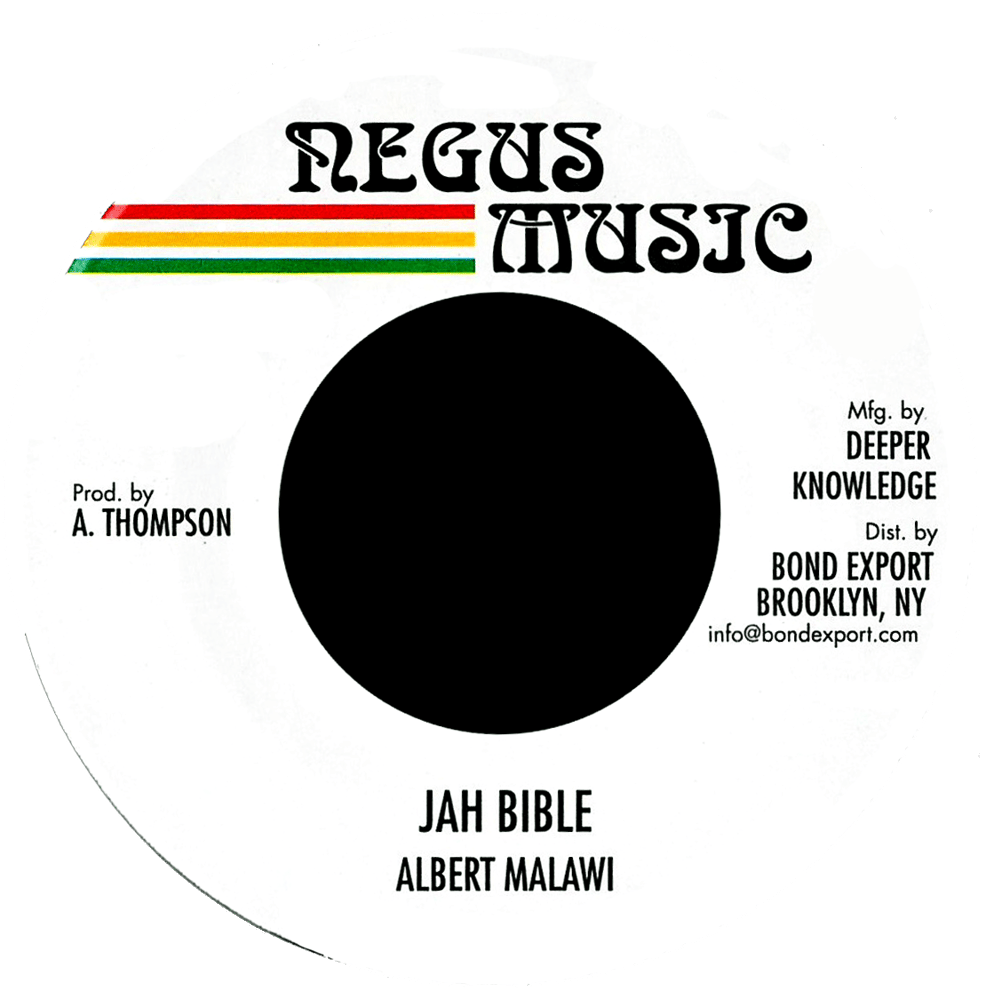 Albert Malawi - Jah Bible 7" (Negus Music)
by Albert Malawi
$7.00
Albert Malawi - Jah Bible / Version 7" (Negus Music)
DKR-140
previously unreleased.
Serious tunes, three previously unreleased shots from legendary singer, drummer and selector Albert Malawi aka Ilawi. His presence in the history of roots reggae looms wide, as member of the Twelve Tribes band, session drummer on many classic recordings, and selector for the Jahlove sound system. Albert didn't do too many songs as a vocalist, but those he did are long among favorites of ours and roots reggae fans worldwide. So it was a pleasure to find these great unreleased recordings, produced by our friend and long time Bronx sound man Alvin "Negus" Thompson, some of which are known from play on dubplate by Jahlove sound. The rhythms for 'Give Me Loving' and 'Around the Country' were laid at Channel 1 in the early '80s by Ilawi and friends, while the digital rhythm for 'Jah Bible' was done in the latter part of the decade, made between Connecticut and the Bronx.