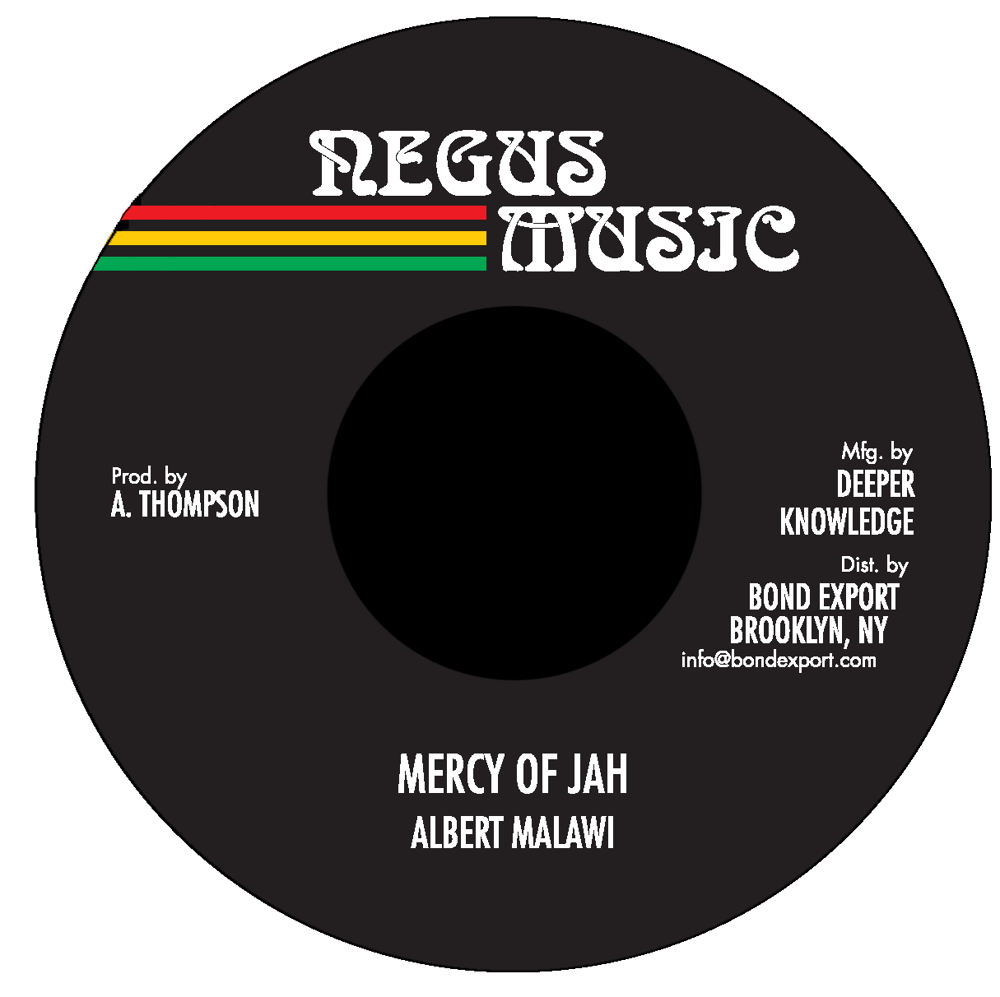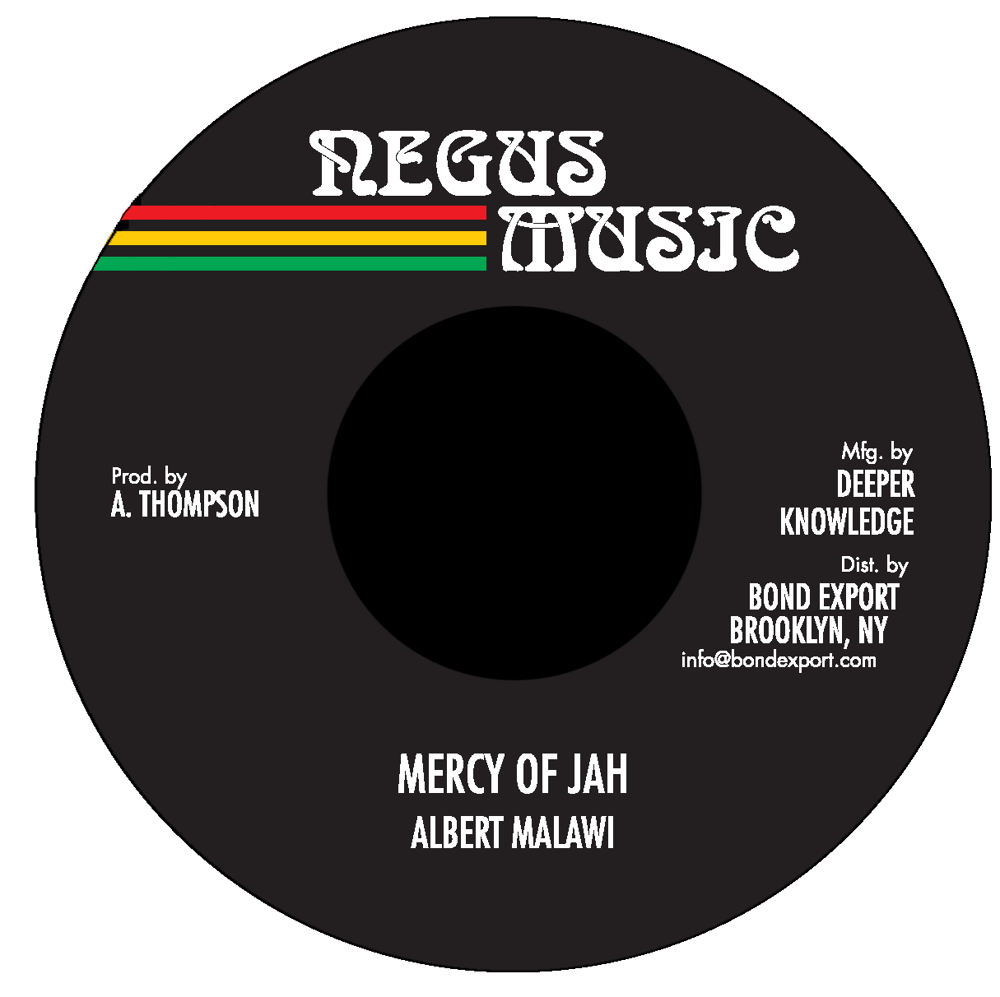 Albert Malawi - Mercy of Jah 7" (Negus Music)
by Albert Malawi
$7.00
Albert Malawi - Mercy of Jah / Dub 7" (Negus Music)
DKR-142
Previously unreleased.
Finally, the second installment of our Negus Music 7" series of unreleased tunes from Albert "Ilawi" Malawi. Cut in the early '80s by Ilawi and friends at Channel 1 studio, these tracks were until now played exclusively on dubplate by Jahlovemuzik, the sound which Ilawi was long the selector for. Produced by Ilawi and long time Bronx soundman Alvin "Negus" Thompson.