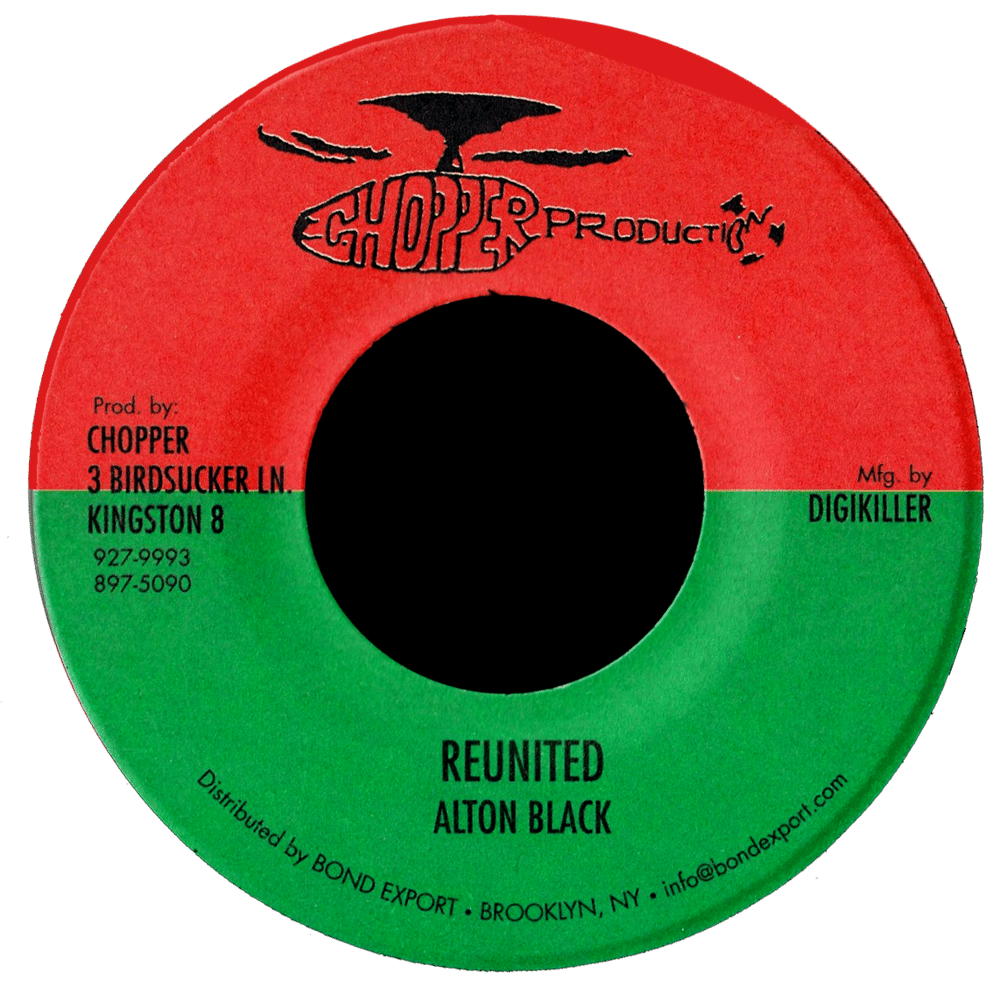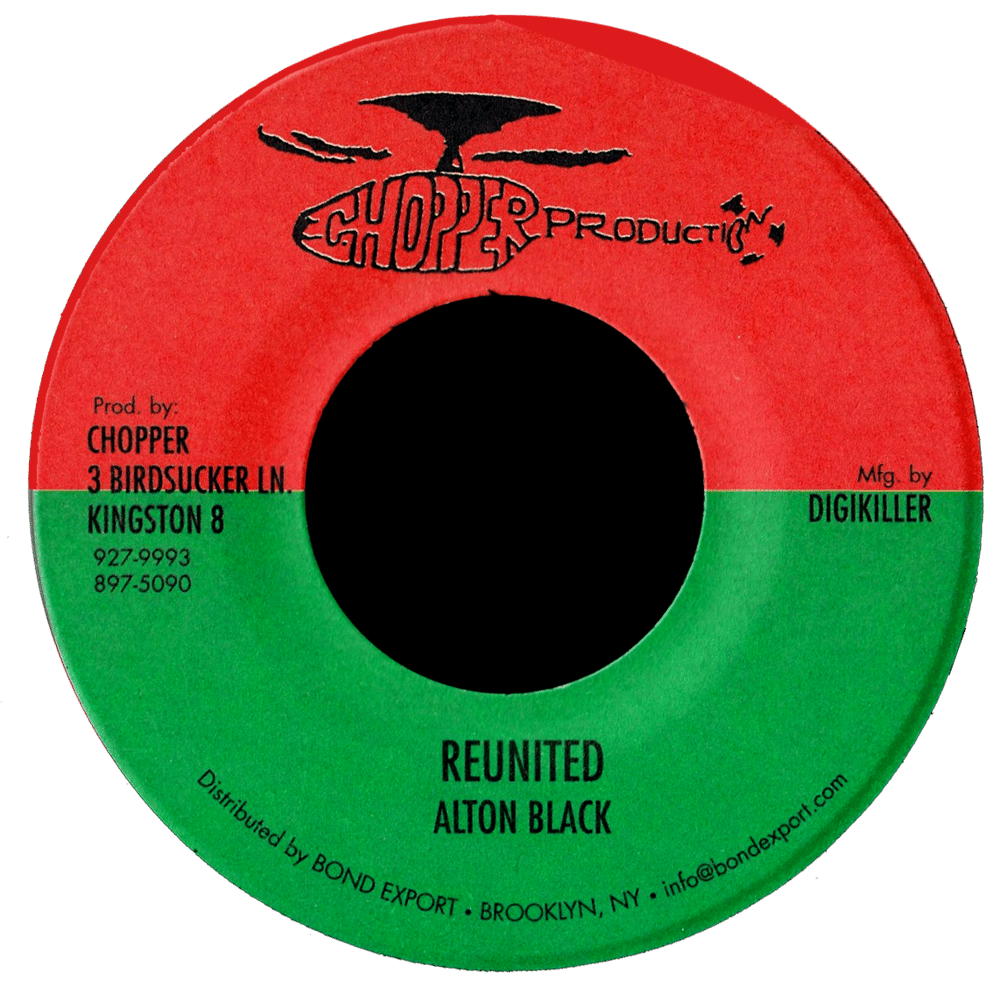 Alton Black - Reunited 7" (Chopper Productions)
by Alton Black
$7.00
Alton Black - Reunited / Version 7" (Chopper Productions)
BE-007
same rhythm as DKR-015 and DKR-016.
Round two of Chopper releases from Digikiller! Like any respectable dancehall fan, we love a good version excursion, so before we move on to different riddims from the Chopper crew (more big tune soon come!), we figured we'd finish out the run on the two great riddims we already touched on. The late Alton Black was a part of the NY Chopper crew, and one of NY's most popular artists when he cut "Reunited" on Chopper's killer lick of 'billie jean' now well known via Don Hickey's "Cooperate." All fans of the 'lovers digi' micro-genre (ha!) take note, this one should be near the top of your lists. Next, the rugged 'rasta cowboy' riddim. Courtney Melody jumped on it, a rare outing for the artist on a full live-band Channel 1-cut riddim! But "Watching You" shows how Mr. Melody can ride this kind of riddim just as well as ever. To the best of our knowledge neither of these tunes was ever released until they appeared on an obscure CD compilation in the late 90s, long after being cut. So here they are now, as meant to be, on vinyl 45 with dubs!