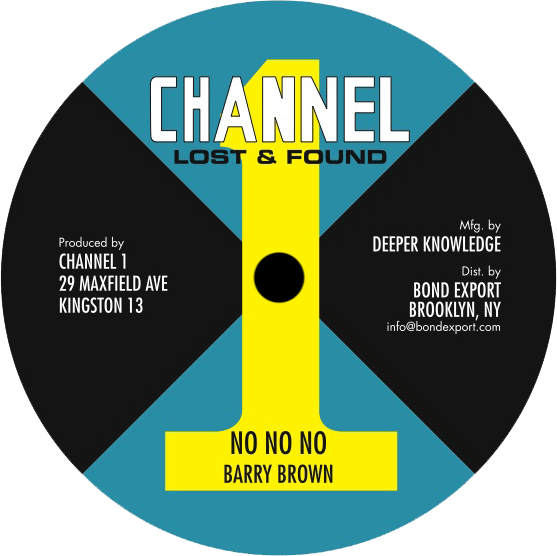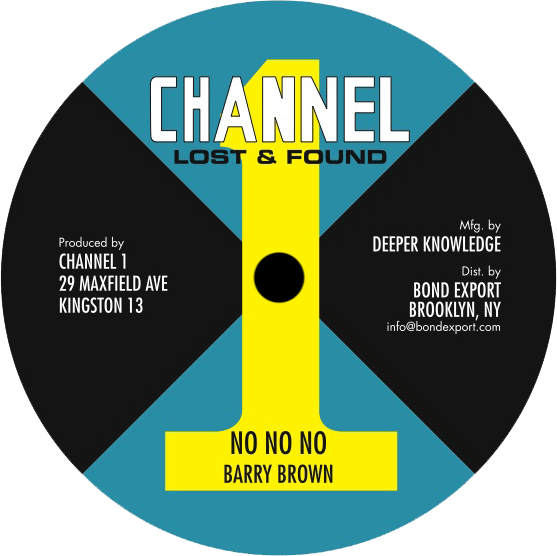 Barry Brown - No No No 10" (Channel 1)
by Barry Brown
$12.00 / Sold Out
Barry Brown - No No No / Version 10" (Channel 1)
DKR-063-JJ
previously unreleased. same rhythm as DKR-160 and DKR-161.
Round three of Channel One releases. First up is another legendary early 80s dubplate tune, Barry Brown's "No No No". The wicked rhythm employed here is now well known via Dandy Lion's "Vibes", but "No No No" is one in a next set of tune Barry cut for the Hookims in the early 80s, in the wake of his massive hit tune "Far East" and the subsequent album of the same name. Some of these tunes ended up being Barry's side of the showdown LP with Little John, but the remainder were never released on vinyl, relegated to the dub room, and forgotten by all but the most astute sound tape listeners. Released here on crisp and loud dubplate-style ten-inch, straight from master tape. And what about those other Barry Brown tunes you ask? Soon come!