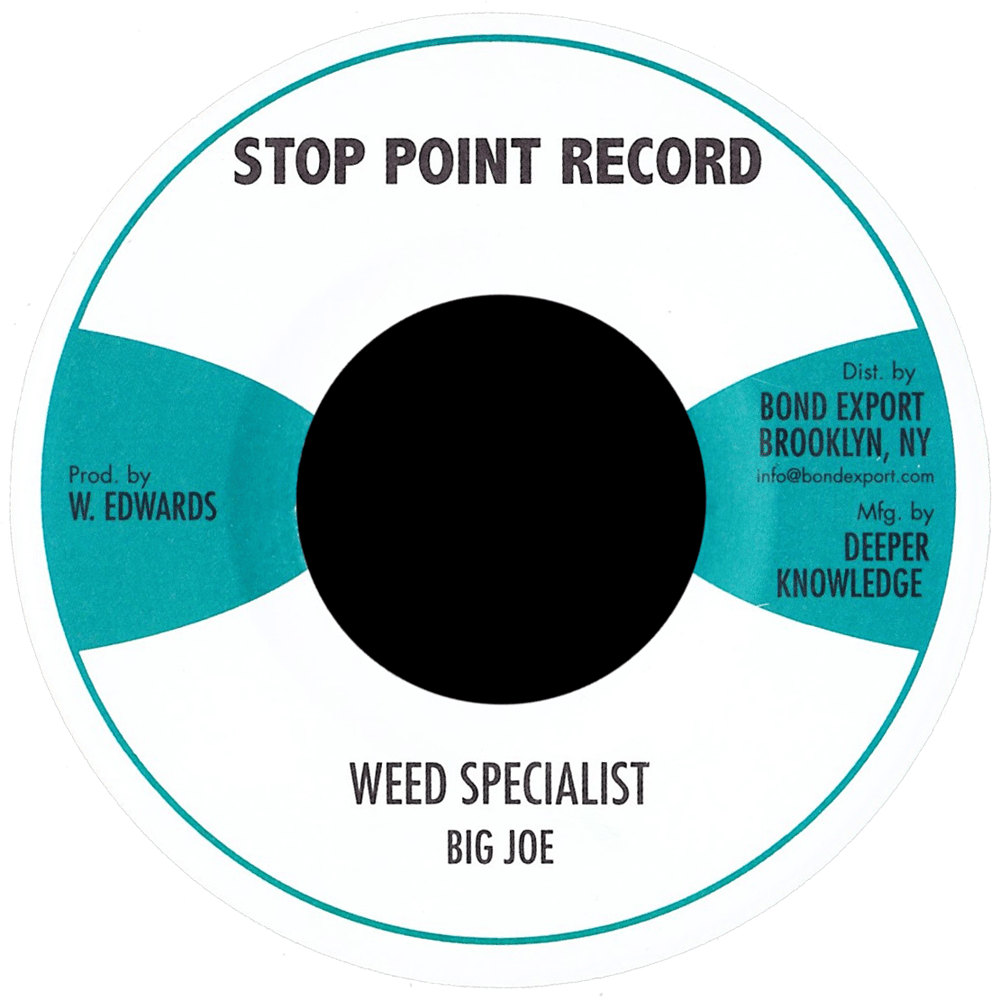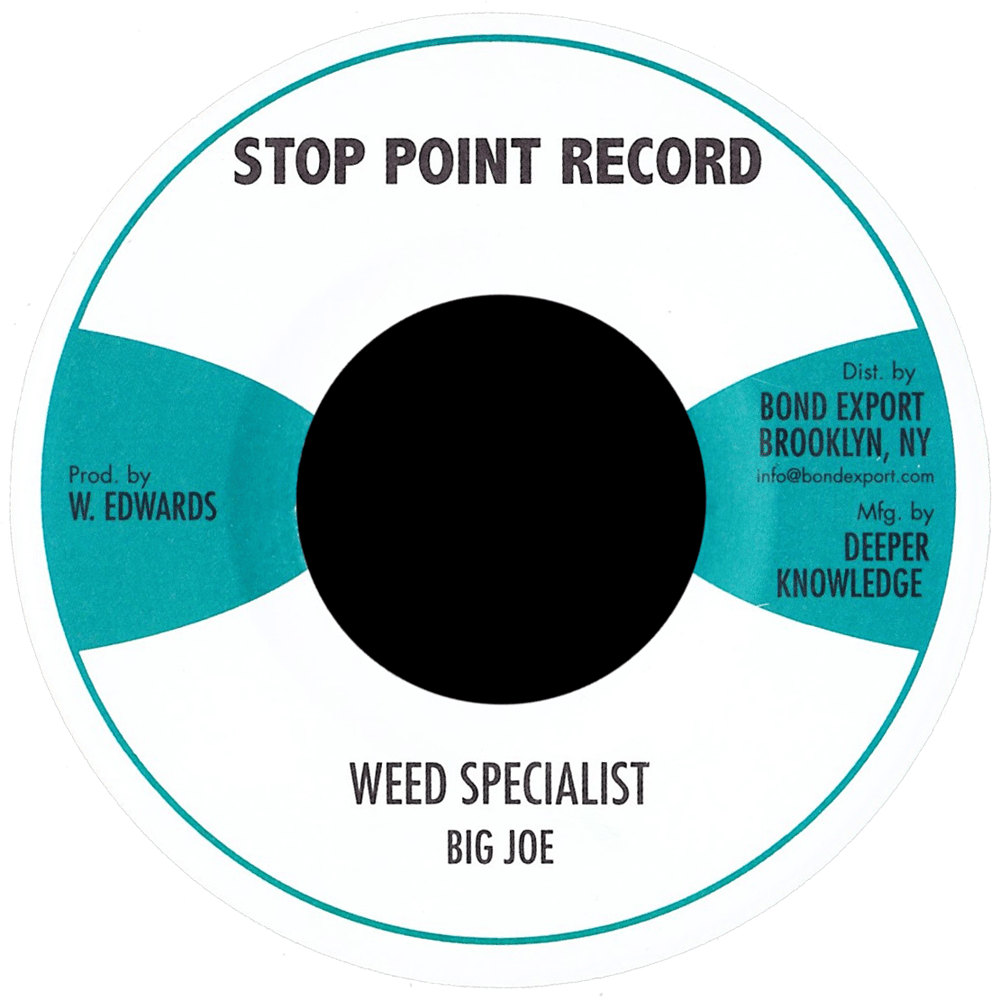 Big Joe - Weed Specialist 7" (Stop Point)
by Big Joe
$7.00 / Sold Out
Big Joe - Weed Specialist / Version 7" (Stop Point)
DKR-148
B-side previously unreleased.
same rhythm as DKR-135, DKR-136, DKR-137 and DKR-149.
Winston Edwards' STOP POINT label was just one imprint used by the producer in the early-mid '70s, as he moved between London and Kingston, releasing music on both fronts. In the UK his productions primarily came on the FAY MUSIC and DIP imprints. The two tunes we've plucked from his catalog for reissue use a familiar and favorite rhythm. Whether it's another lick or simply another mix of the 'Heaven & Earth/Conquering Lion' rhythm (again, see here!), we can't say, and none involved can recall, but it's great stuff either way and we needed to get these back out there to complete the version excursion. Big Joe's toast to the herbman, "Weed Specialist", bears one of our favorite intros to a record ever. Originally released on DIP 7" in the UK, and a blank label pre-release in JA, it was never released with its own dub version, unfortunately. Our man Tony Brevett (also of legendary group The Melodians) recalls Big Joe voicing the tune at King Tubby's! And it's Tony who sings the other cut, "Just Been Feeling Bad", a confessional tune about realizing he's done his woman wrong. This one was released in the UK on Fay Music 7" and on the elusive Miami Records imprint in JA. It features a prominent organ overdub likely done in the UK, but the rhythm and voicing are pure Kingston, JA. Each tune is backed with a straight instrumental version of the Brevett cut, as sadly Tony's tune also never had a proper dub issued.