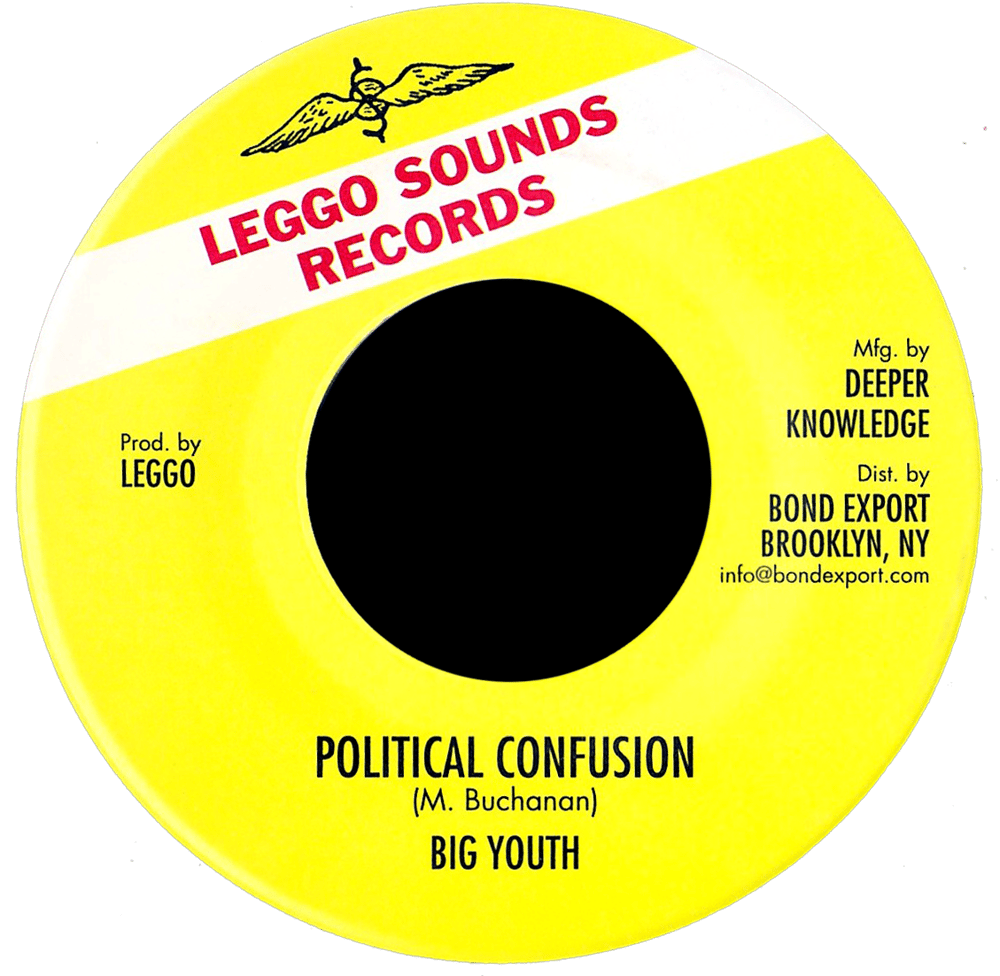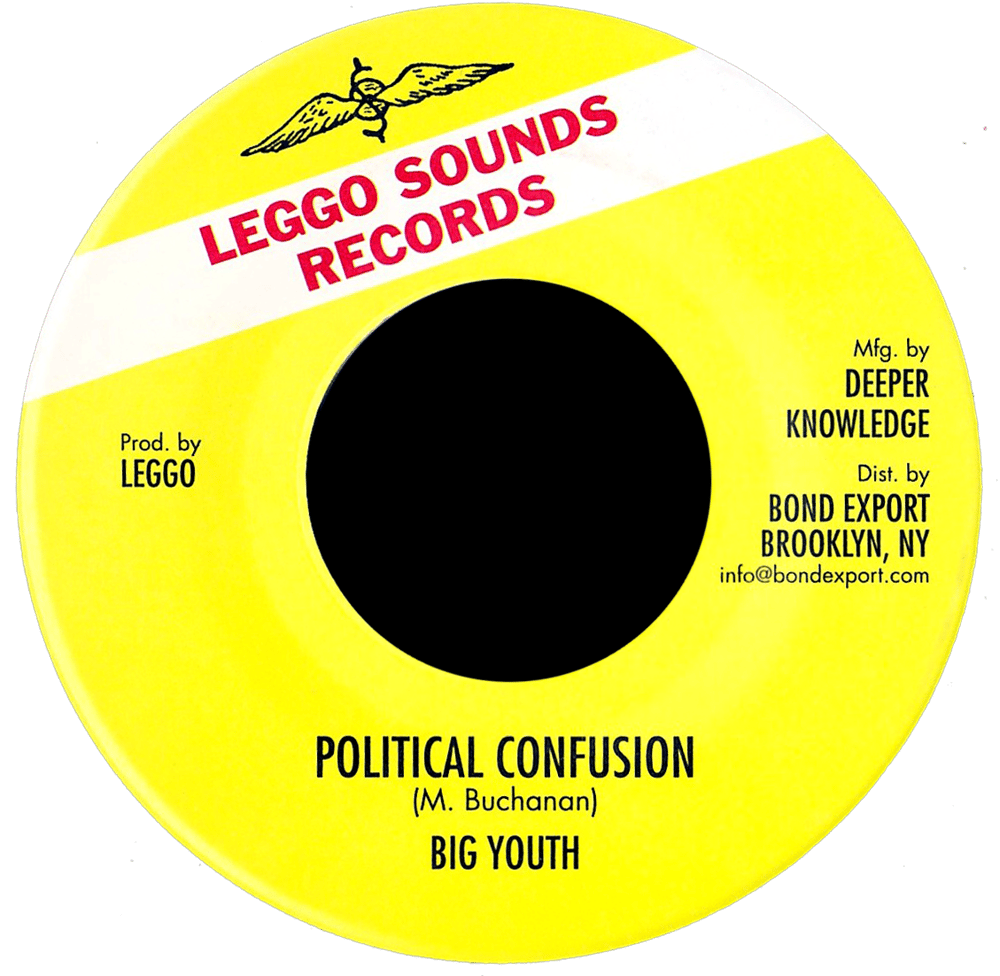 Big Youth - Political Confusion 7" (Leggo Sounds)
by Big Youth and Jewels
$7.00 / Sold Out
Big Youth - Political Confusion / Version 7" (Leggo Sounds)
BE-024
same rhythm as DKR-028.
Big Youth's "Political Confusion" is a killer deejay version to the Jewels' "Love & Livity", which has been available from DKR for a few years now. Long overdue for re-release, a second cut to this heavy '70s roots rhythm is most welcome.
Click HERE for a sample of "Political Confusion" (vocal)
Click HERE for a sample of "Political Confusion" (dub)