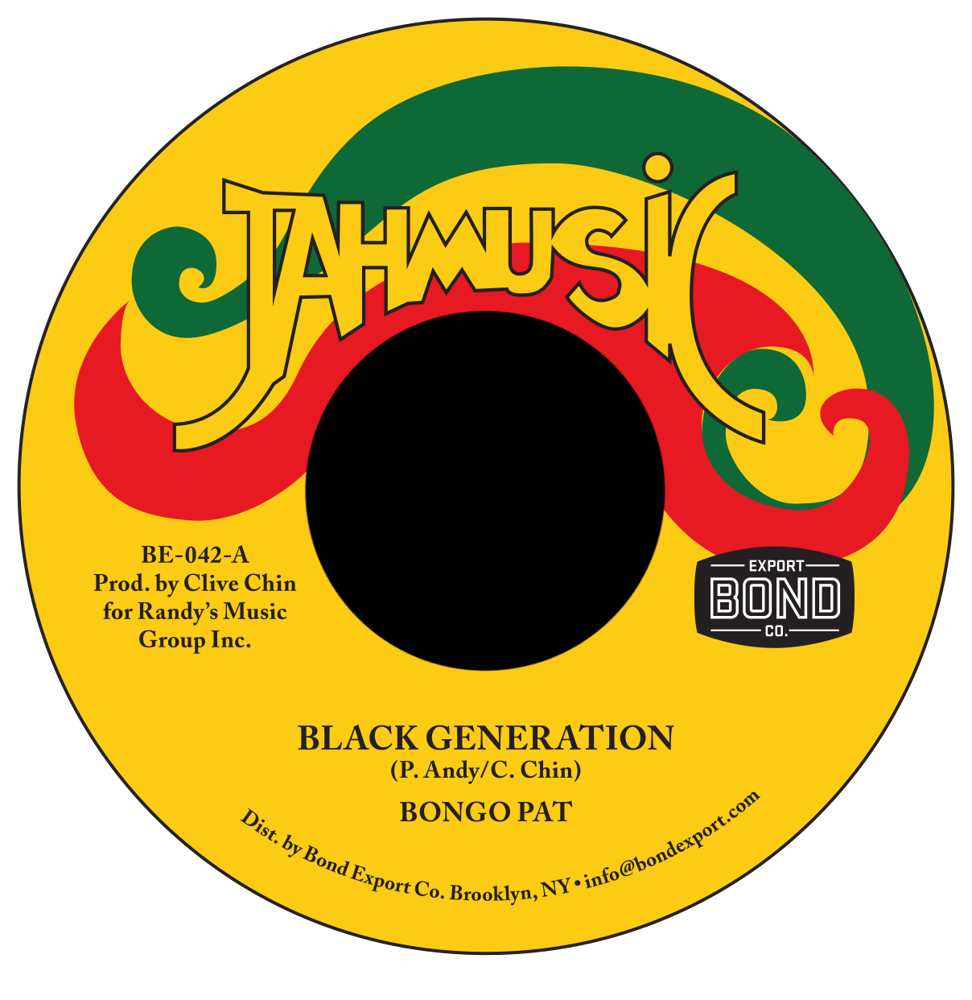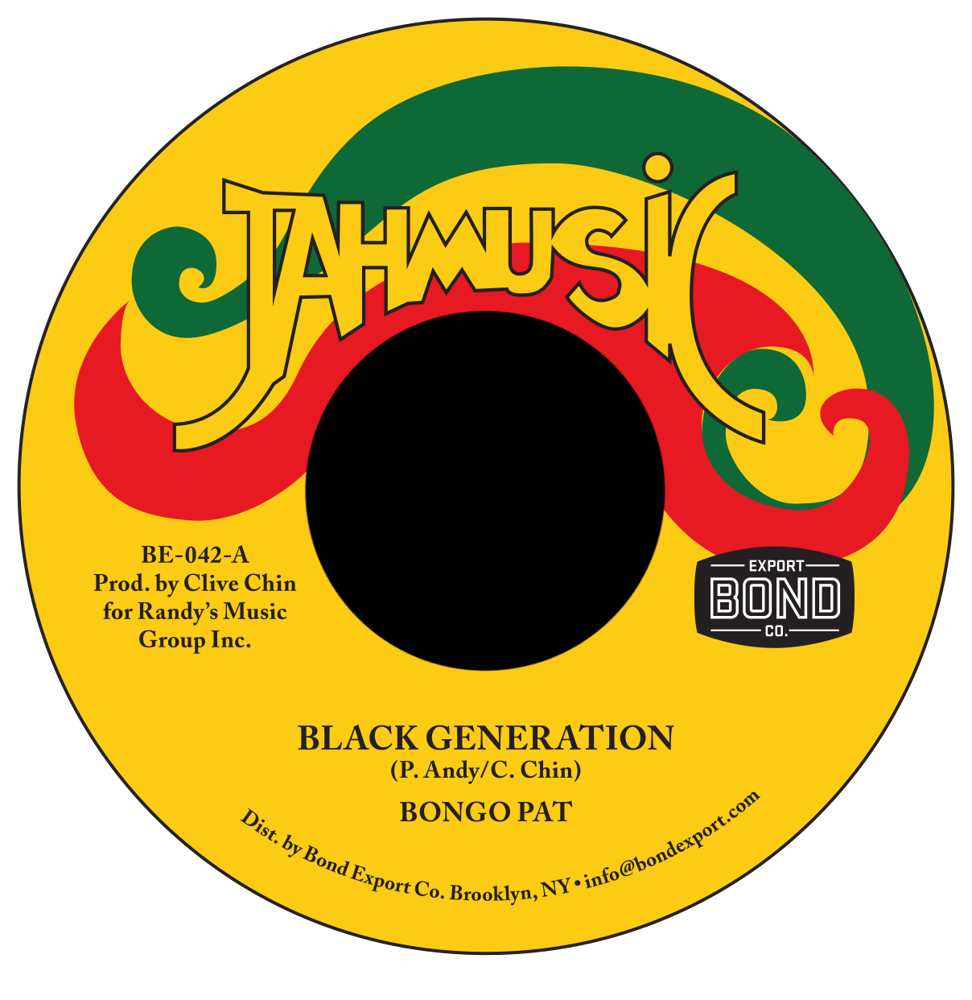 Bongo Pat - Black Generation 7" (Jah Music)
by Bongo Pat
$7.00 / Sold Out
Bongo Pat - Black Generation 7" / Version (Jah Music)
BE-042
Previously unreleased.
Top shelf previously unreleased 1975 roots out of Randy's Studio 17. The mysterious herbsman Bongo Pat, who as far as we know only cut one other tune for Augustus Pablo, pops up again here with a similar theme.
Reflections from Clive Chin soon to come, watch this space.