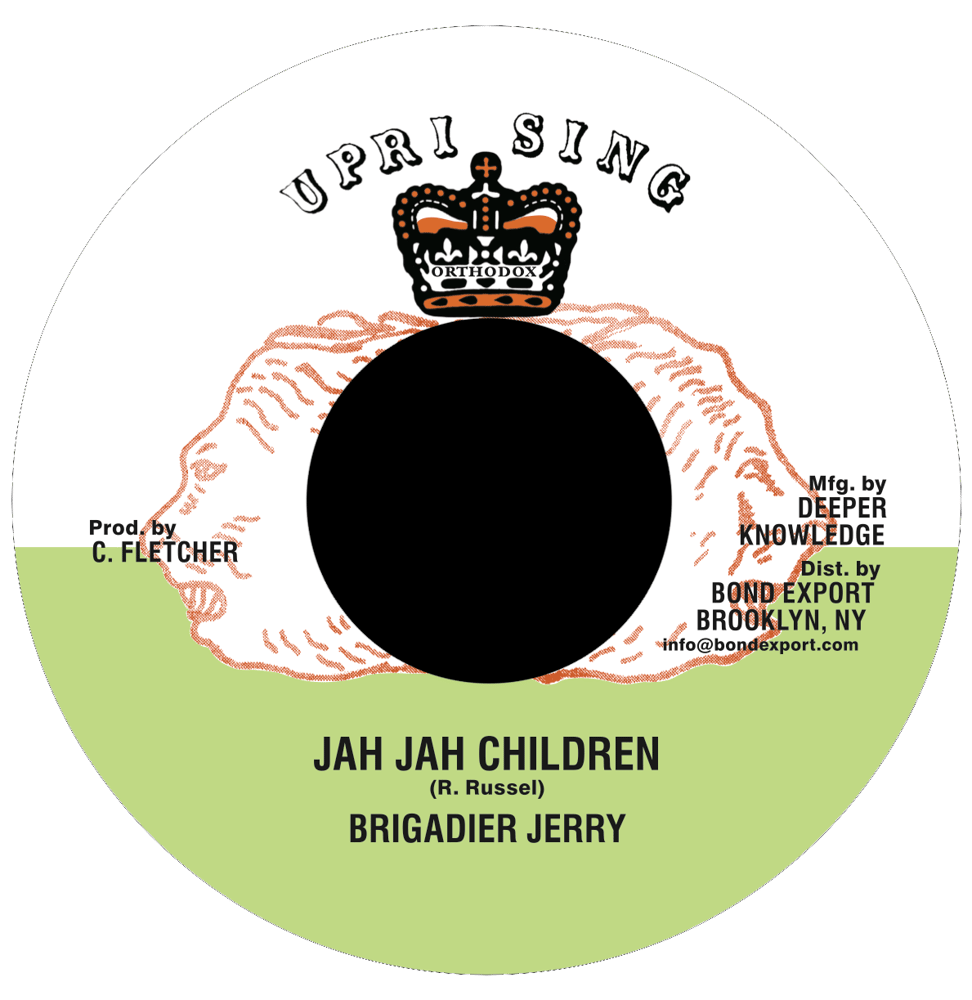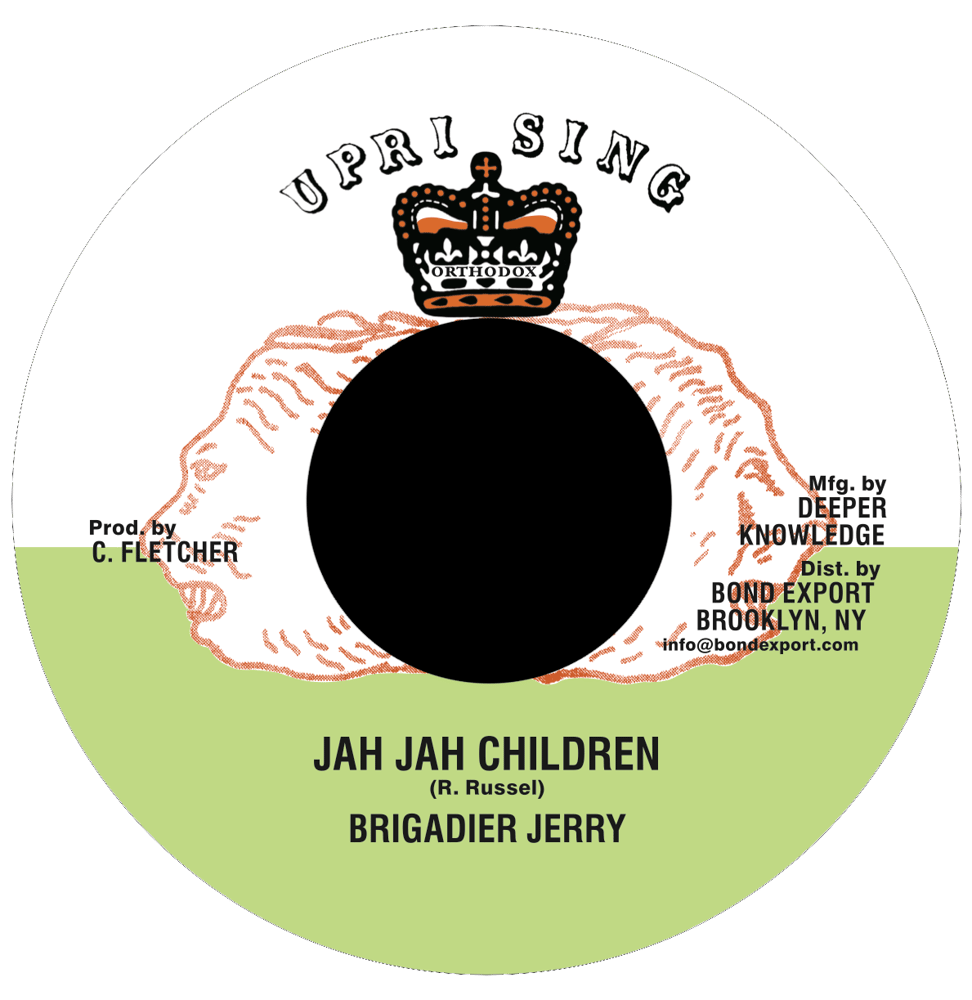 Brigadier Jerry - Jah Jah Children 7" (Uprising)
by Advocates Aggregation and Brigadier Jerry
$7.00 / Sold Out
Brigadier Jerry - Jah Jah Children / Uprising All Stars - Jah In Dubb 7" (Uprising)
DKR-183
Previously unreleased. Same rhythm as DKR-173 and DKR-184.
Our second batch of releases from Carl 'Stereo' Fletcher's Uprising imprint features some amazing previously unreleased material. This pair of Brigadier Jerry tunes from the mid '70s were only ever played on dubplate by a select few sound systems. A young Briggy lays lyrics over Little Roy's "Christopher Columbus" and Albert Malawi's "Children of the Emperor", each with a great Sylvan Morris dub.