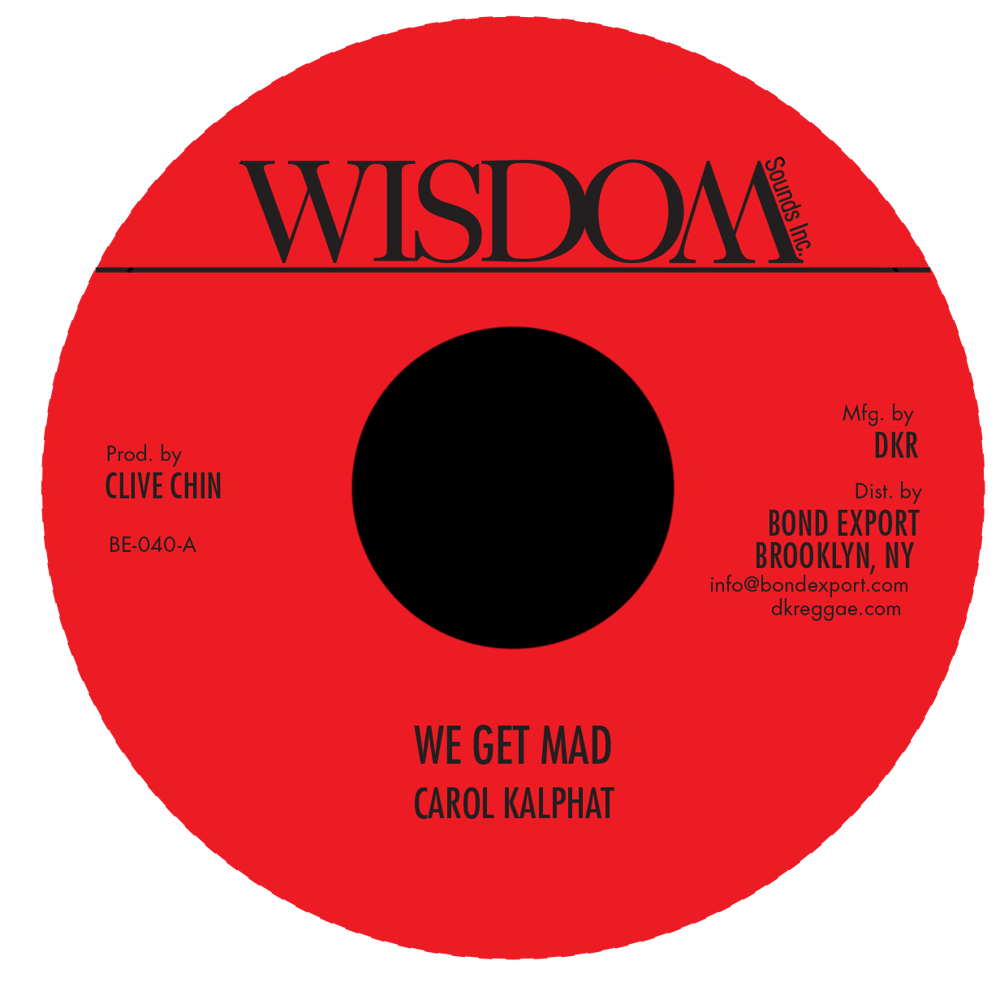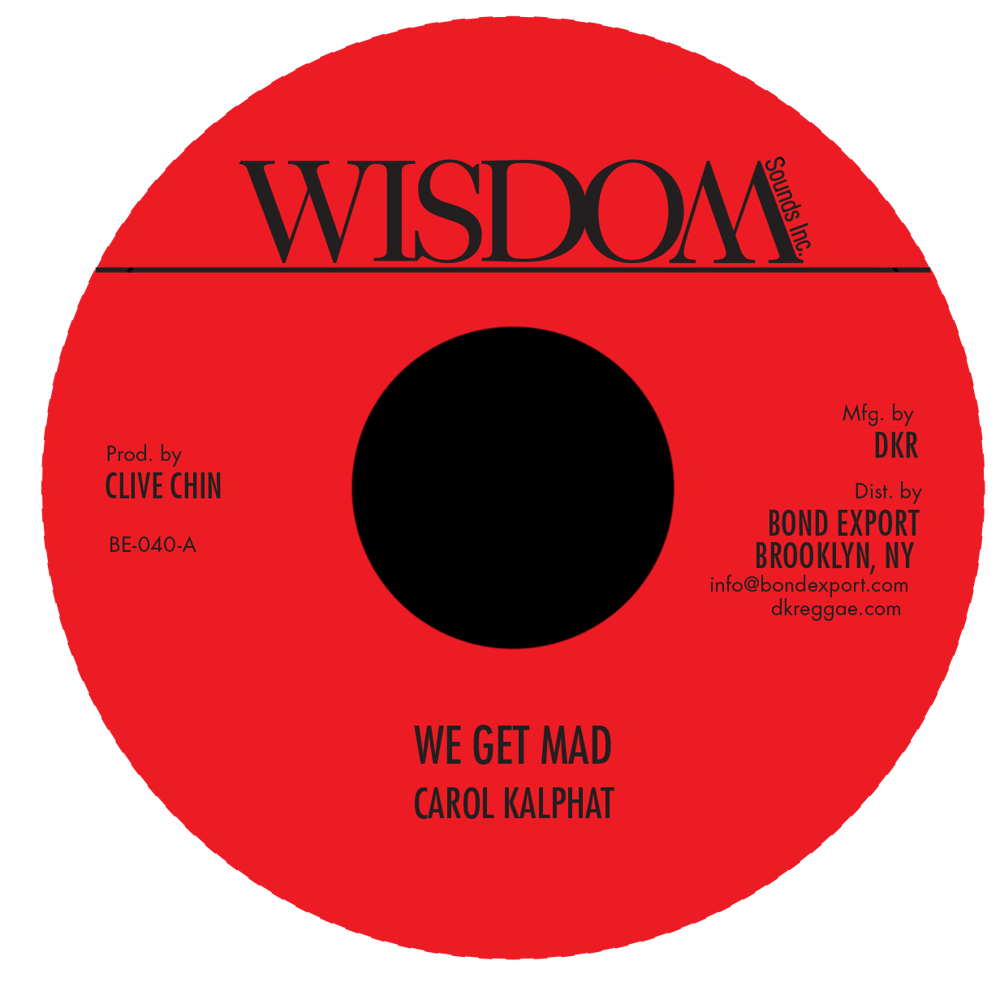 Carol Kalphat - We Get Mad 7" (Wisdom Sounds Inc.)
by Carol Kalphat
$7.00 / Sold Out
Carol Kalphat - We Get Mad / Version 7" (Wisdom Sounds Inc.)
BE-040
Previously unreleased.
From the vaults of Randy's Studio 17, killer previously unreleased roots. Carol Kalphat is one of our favorite female reggae singers. In the mid '70s she sang harmonies on Max Romeo's "If Them Ever", produced by Clive Chin at Randy's. At the same time however, she cut her own tune on the rhythm, also an indictment of the failures of the political system at the time. Now released for the first time ever, backed with a raw rhythm version.