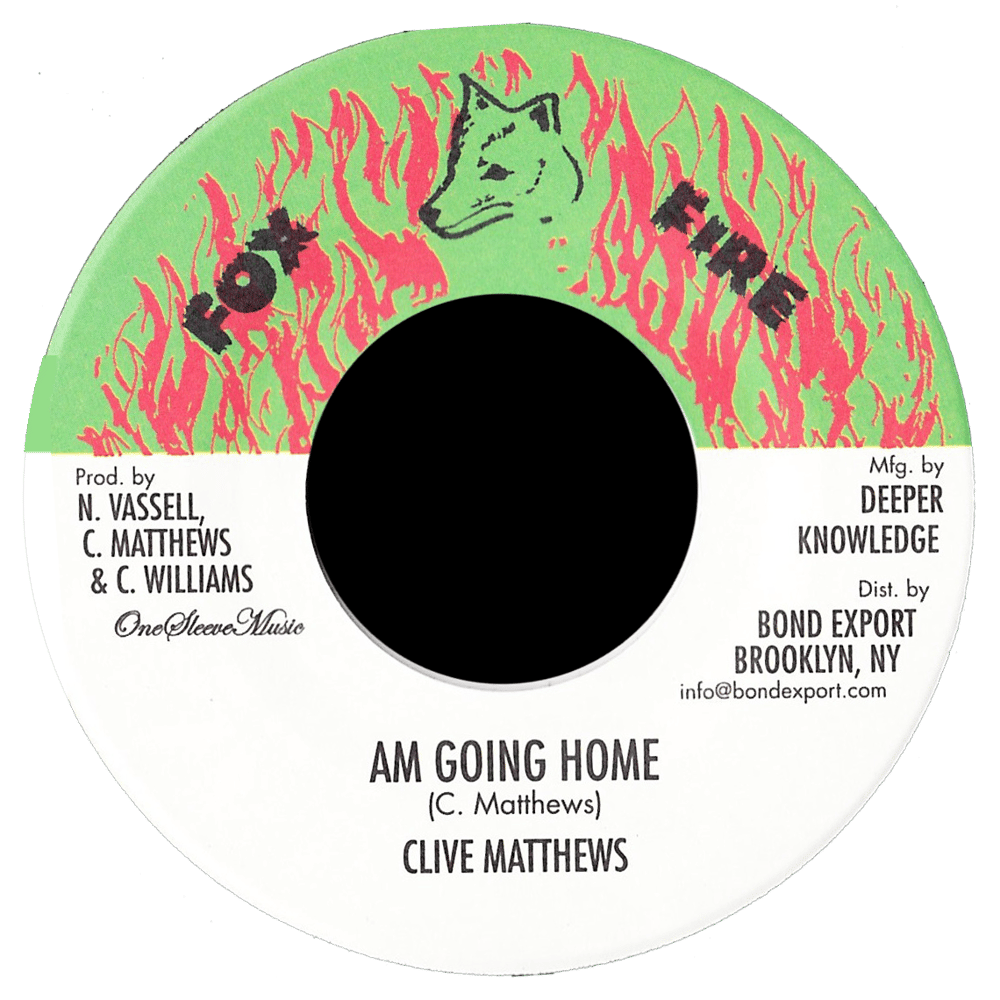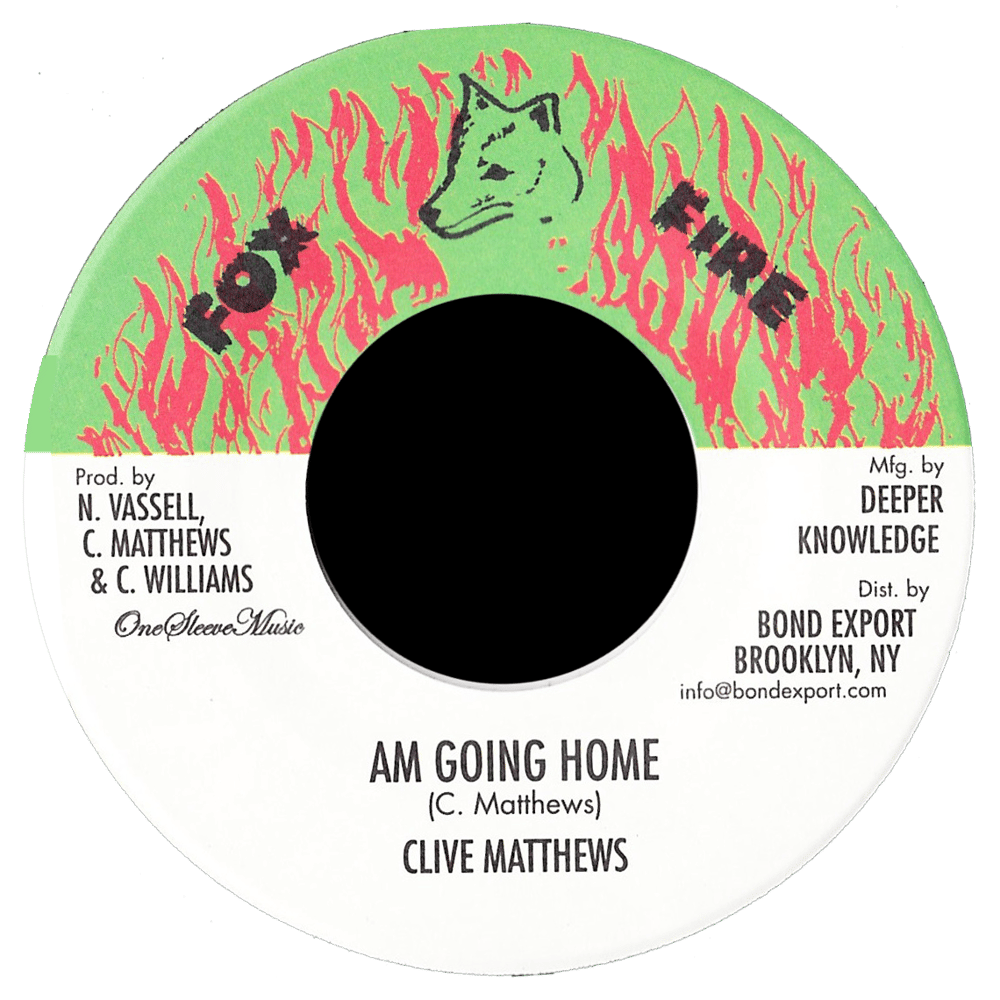 Clive Matthews - Am Going Home 7" (Fox Fire)
by Clive Matthews
$7.00 / Coming Soon
Clive Matthews - Am Going Home / Hop Ki Do Skank (Version) 7" (Fox Fire)
DKR-110
same rhythm as DKR-103 and DKR-105.
Part two of the FOX FIRE series is here, with more killer 1970's roots from Clive Matthews and Trevor Byfield. 'Am Going Home', is the third and final cut on the legendary rhythm also employed for Clive's 'Apology' and Trevor's 'Tell Me That You Love Me', both of which were released (and still available!) in our first and previous set of FOX FIRE tunes. 'Am Going Home' is just as killer as those two, and has its own unique dub side, different to either of the others, called 'Hop Ki Do Skank'!