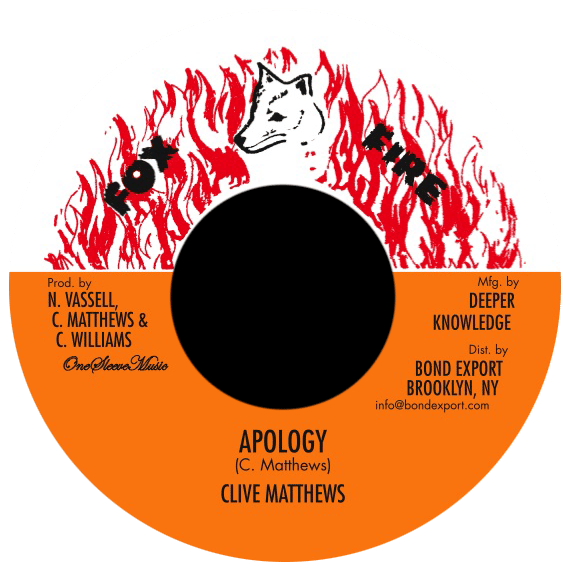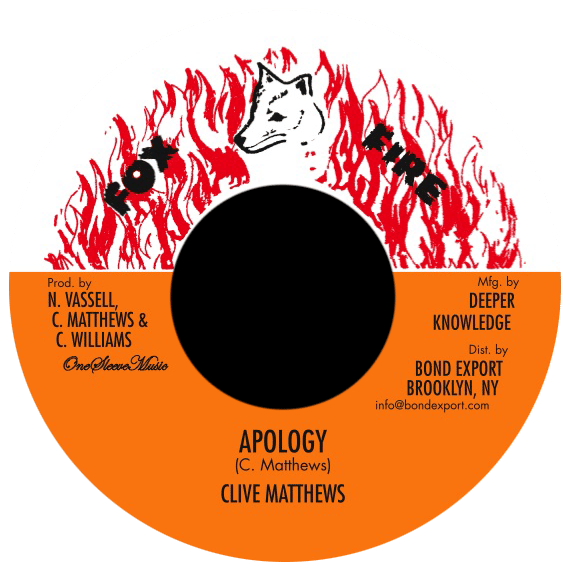 Clive Matthews - Apology 7" (Fox Fire)
by Clive Matthews
$7.00 / Coming Soon
Clive Matthews - Apology / Version 7" (Fox Fire)
DKR-105
same rhythm as DKR-103 and DKR-110.
This batch of releases is what Deeper Knowledge Records is really all about - showcasing and making available fantastic music that has been rarefied, but with no correlation to its quality. That is to say, music that we feel is every bit as great as well known, much-loved and canonized classics, but just never reached the ears of as many folks, only due to its unavailability. And the music made by the close-knit foursome of Trevor Byfield and Clive Matthews as artists, and Norman "Fox Fire" Vassell and the late Clinton "Percival" Williams as producers, is just that. Starting in the late '70s and into the early '80s, this foursome cut some of the best and heaviest roots reggae tunes of the era. We will be issuing eight great singles from these folks. Clive Matthew's "Apology" is on the same rhythm as "Tell Me That You Love Me", but instead of pleading for a woman's love as Trevor did on his take, Clive is telling her she's written off! The killer vocal is backed with a different and again wicked dub mix. Have no fear, the third cut on this rhythm, another vocal by Clive called "Am Going Home", is in our next batch of Fox Fire releases. We would also like to let everyone know that Clive, Trevor and Norman are still making great tunes thru their new imprint, One Sleeve Music! If anyone is interested in working with these gentlemen, please contact us and we will put you in touch!