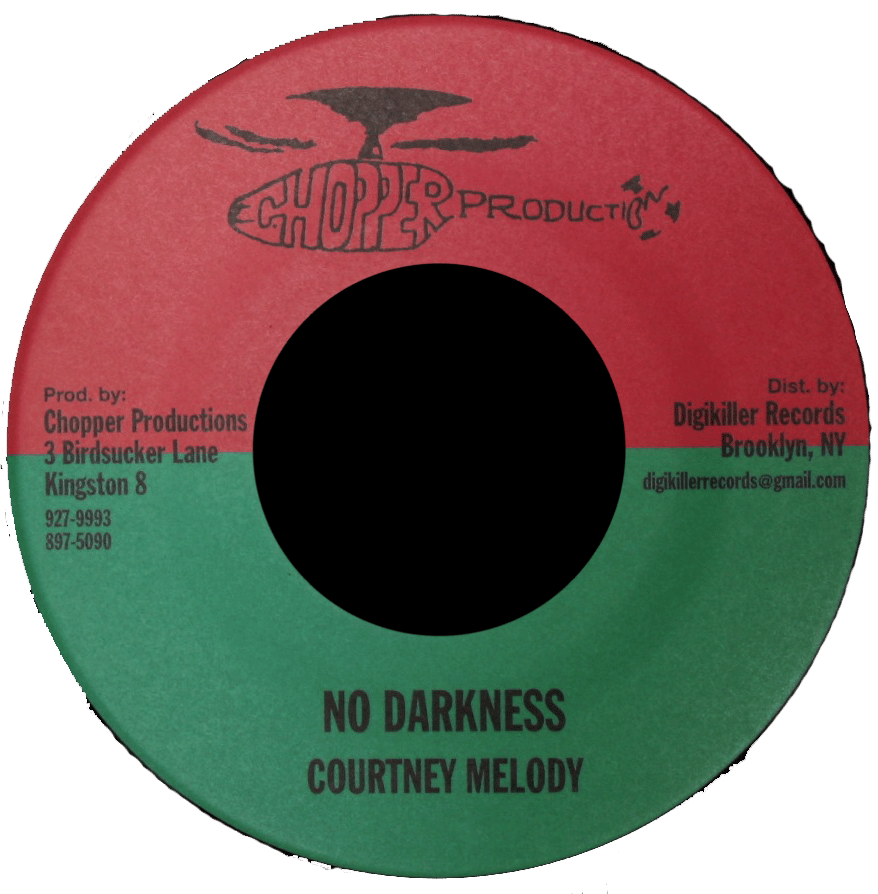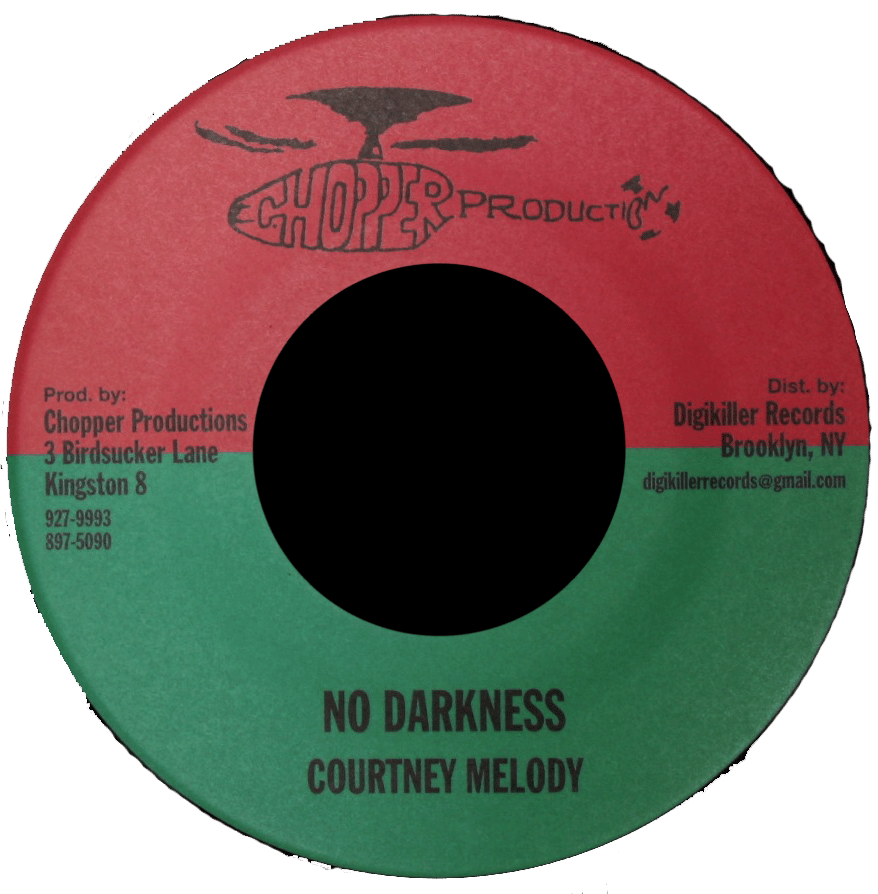 Courtney Melody - No Darkness 7" (Chopper Productions)
by Courtney Melody
$7.00 / Sold Out
Courtney Melody - No Darkness / Version 7" (Chopper Productions)
DKR-016
same rhythm as DKR-015 and BE-007.
From Barbican, Kingston 8, the Chopper crew are back on road! From the mid 1980's straight thru until the early 90's, Choppers were steady releasing tunes both in Jamaica and NYC, and from young upcoming artists and veterans alike. "No Darkness", Courtney Melody's cut on the 'cooperate' riddim. This tune is released for the first time here on 7", previously released only on a hard to find LP, this is one of his great unheralded tunes.