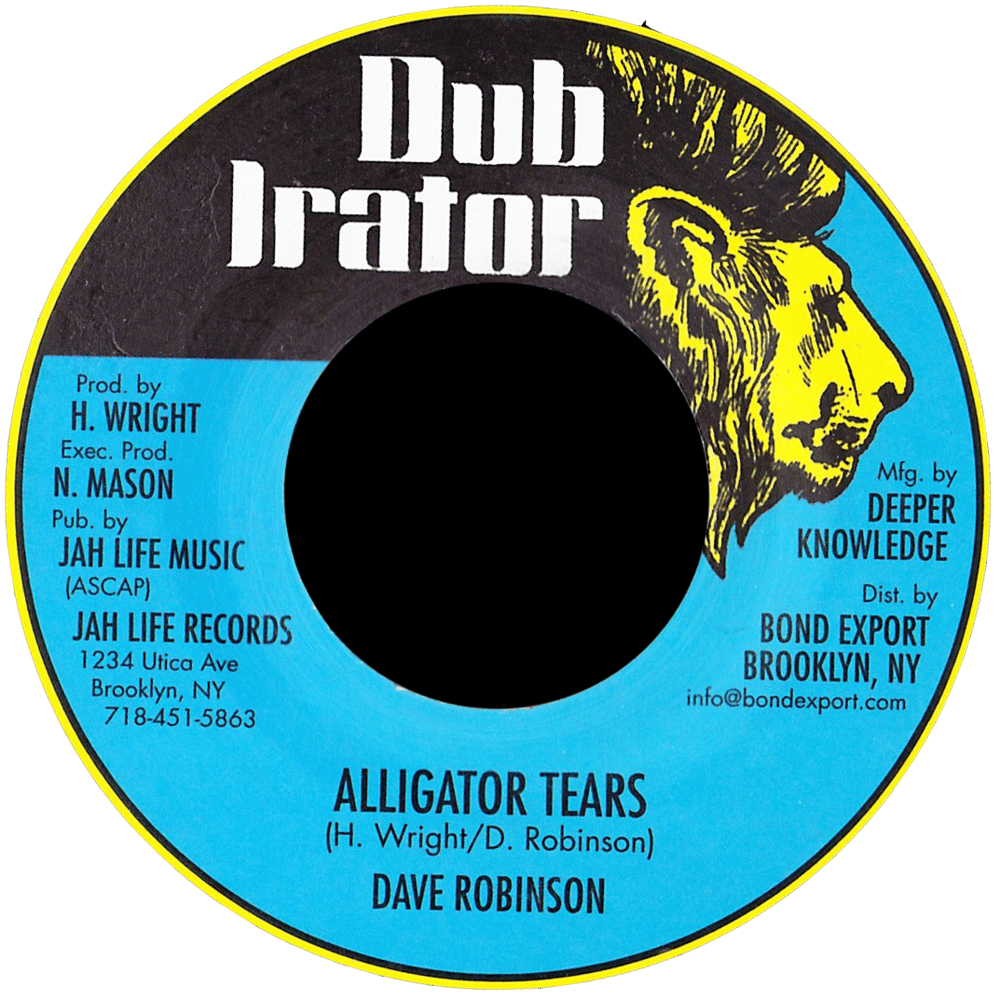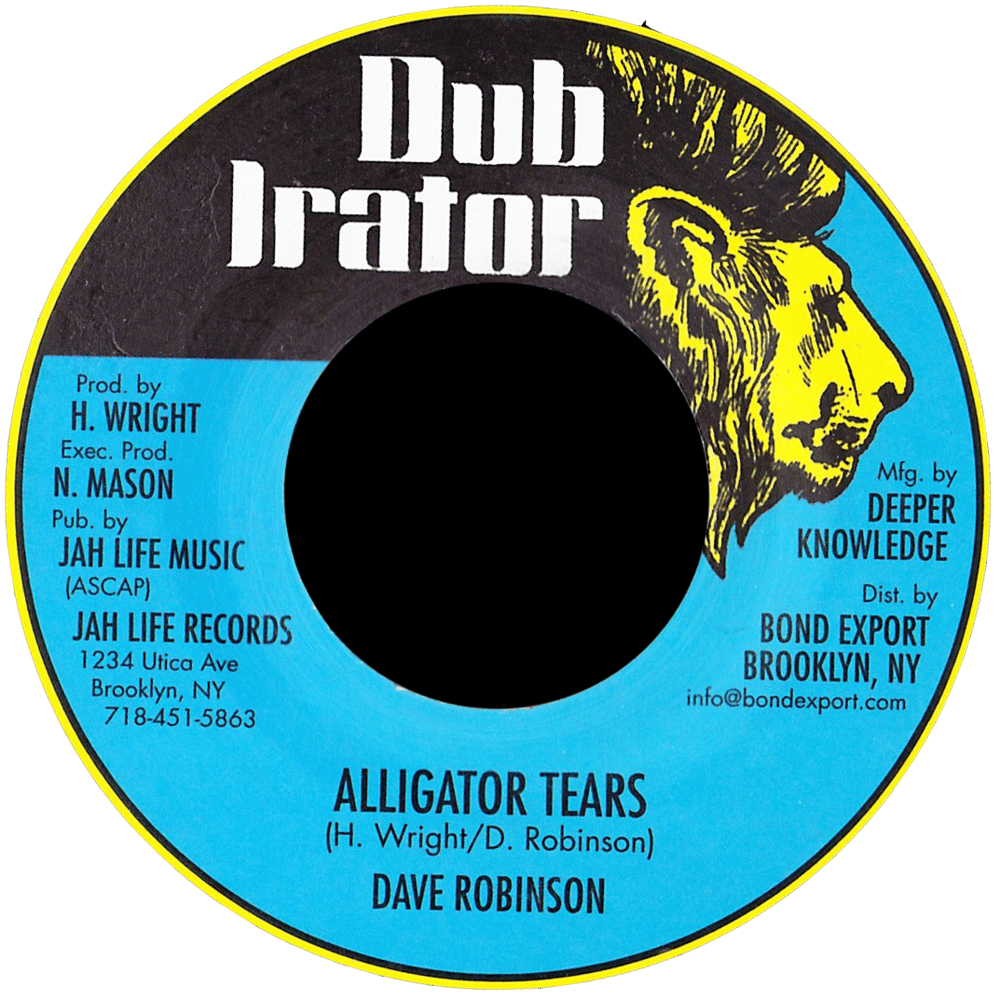 Dave Robinson - Alligator Tears (Sit & Cry) 7" (Dub Irator)
by Dave Robinson
$7.00 / Sold Out
Dave Robinson - Alligator Tears / They Don't Know Dub 7" (Dub Irator)
JL-001
dub is previously unreleased.
New releases in the ongoing Jah Life productions reissue series. These heavy early '80s tunes were produced via the fruitful partnership of Jah Life and Junjo Lawes, and have all been unavailable since their original release. All three were released as mini-discomixes on Jah Life's "Family Album" compilation LP, as well as on UK 12-inch singles and one JA 7-inch single. Again the unbeatable combination of the Roots Radics at Channel 1 studio, and the hard mixing of Scientist at King Tubby's studio and great vocals put these near the top of the heap for early '80s roots reggae. We are also pleased to point out that the dub mix on the B-side of "Alligator Tears" is a previously unreleased dubplate mix!