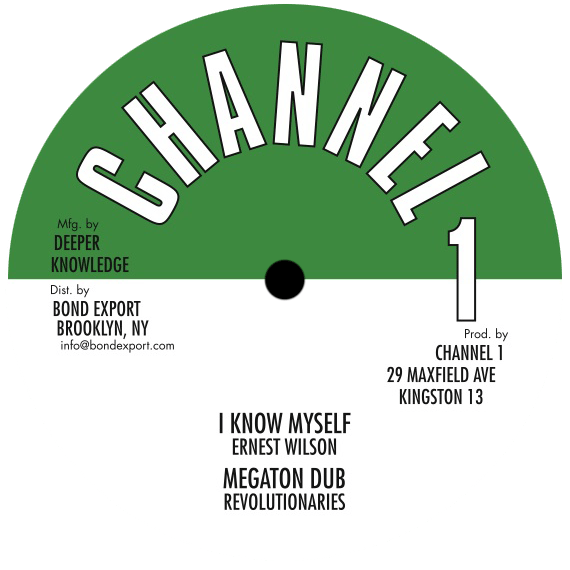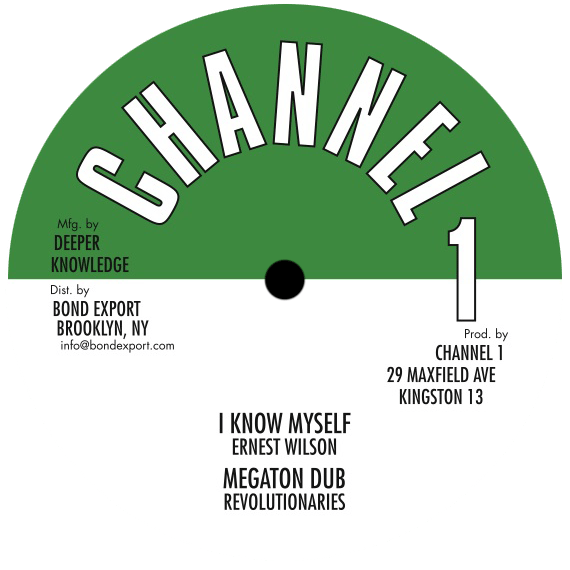 Ernest Wilson / Revolutionaries - I Know Myself / Megaton Dub 10" (Channel 1)
by Ernest Wilson and Revolutionaries
$12.00 / Sold Out
Ernest Wilson / Revolutionaries - I Know Myself / Megaton Dub / Version (2 cuts) 10" (Channel 1)
DKR-117-JJ
A-side features 1 dub, B-side features two dubs. All 3 are different mixes.
An undeniable classic, straight from 29 Maxfield Avenue. Ernest Wilson's "I Know Myself" is simply put one of the best reggae tunes of all time (and our personal favorite rhythm EVER!), criminally unavailable on vinyl for many years. Consider this 10-inch now to be its definitive release, the original vocal paired with THREE DIFFERENT dubs, all of which saw release in various places around the time of the tune's original release back in the late '70s.
"I Know Myself"