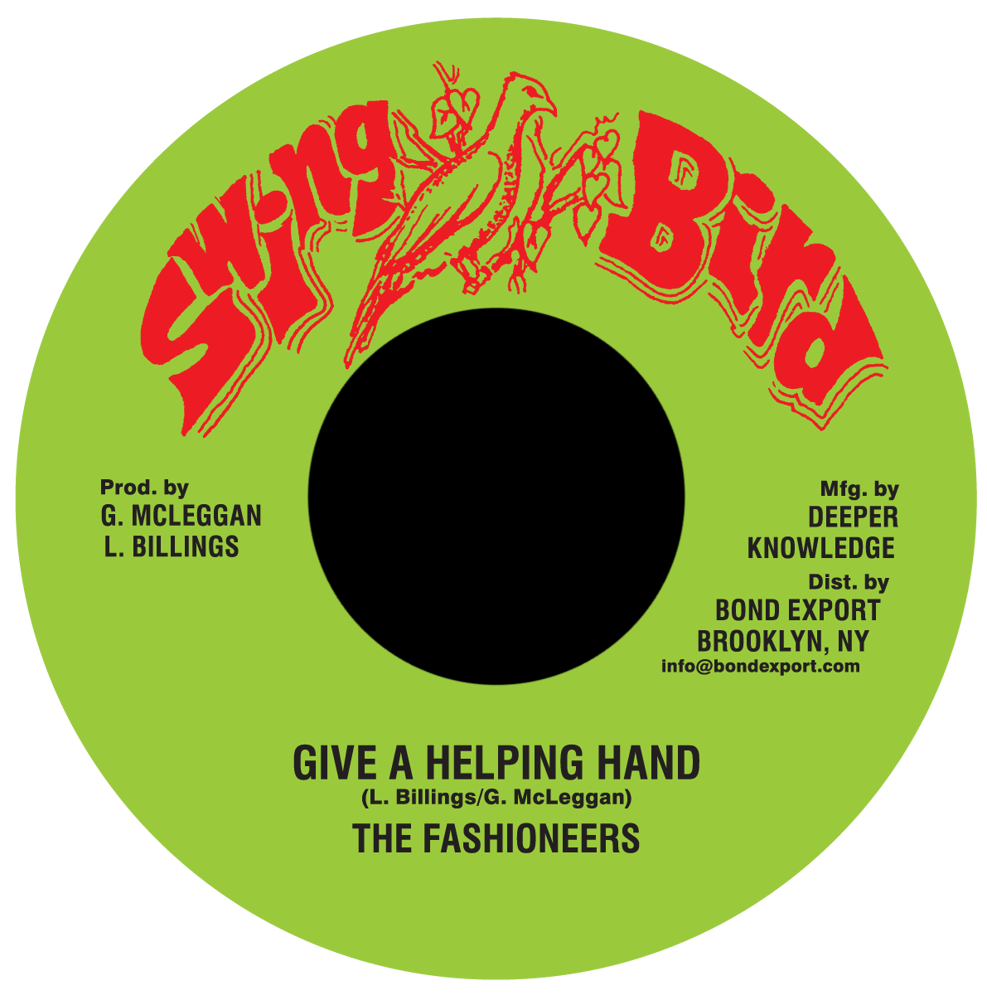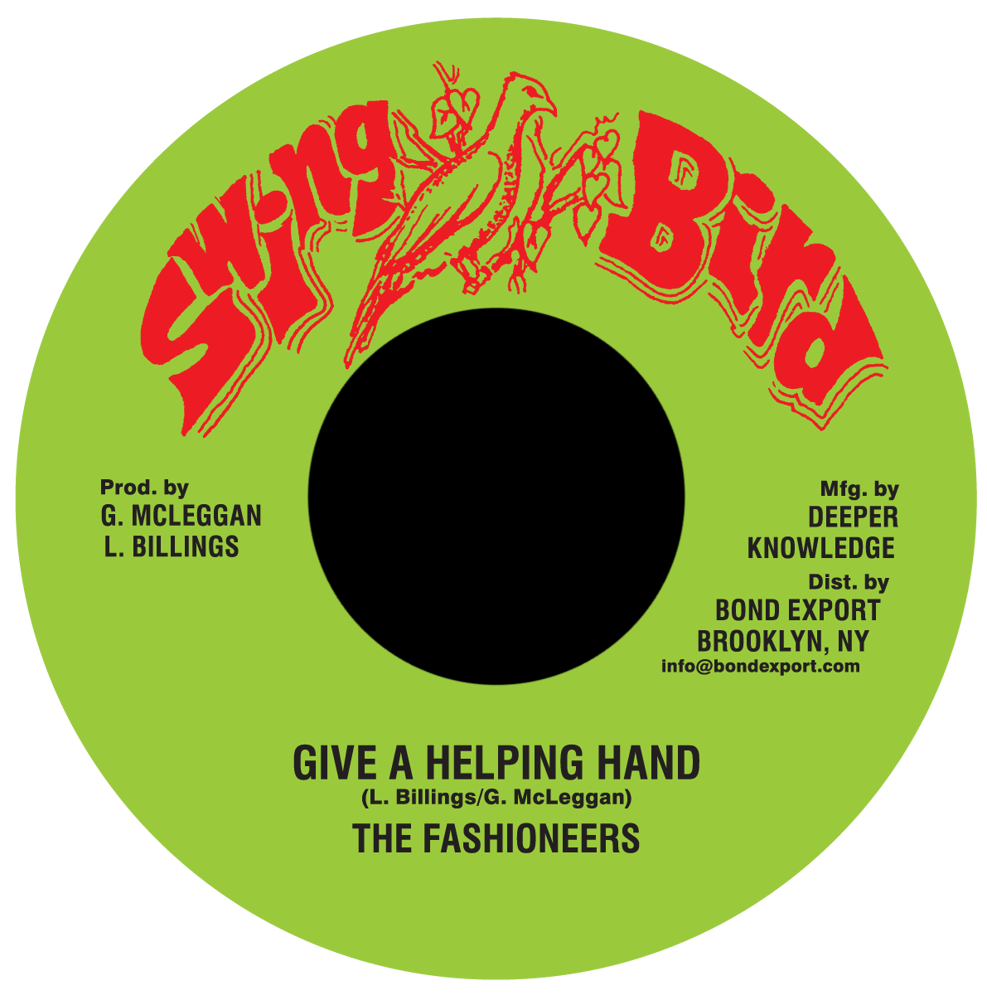 Fashioneers - Give a Helping Hand 7" (Swing Bird)
by Fashioneers and Mighty Abidjans
$7.00 / Sold Out
Fashioneers - Give a Helping Hand / Version 7" (Swing Bird)
DKR-165
same rhythm as DKR-164 and DKR-167.
Awesome second cut on the "Guiding Light" rhythm from the Fashioneers, in this incarnation, just Leonard Billings & Glenford McLeggan, from after Jaiq Sterling had departed. Recorded and mixed at Channel 1, late '70s.