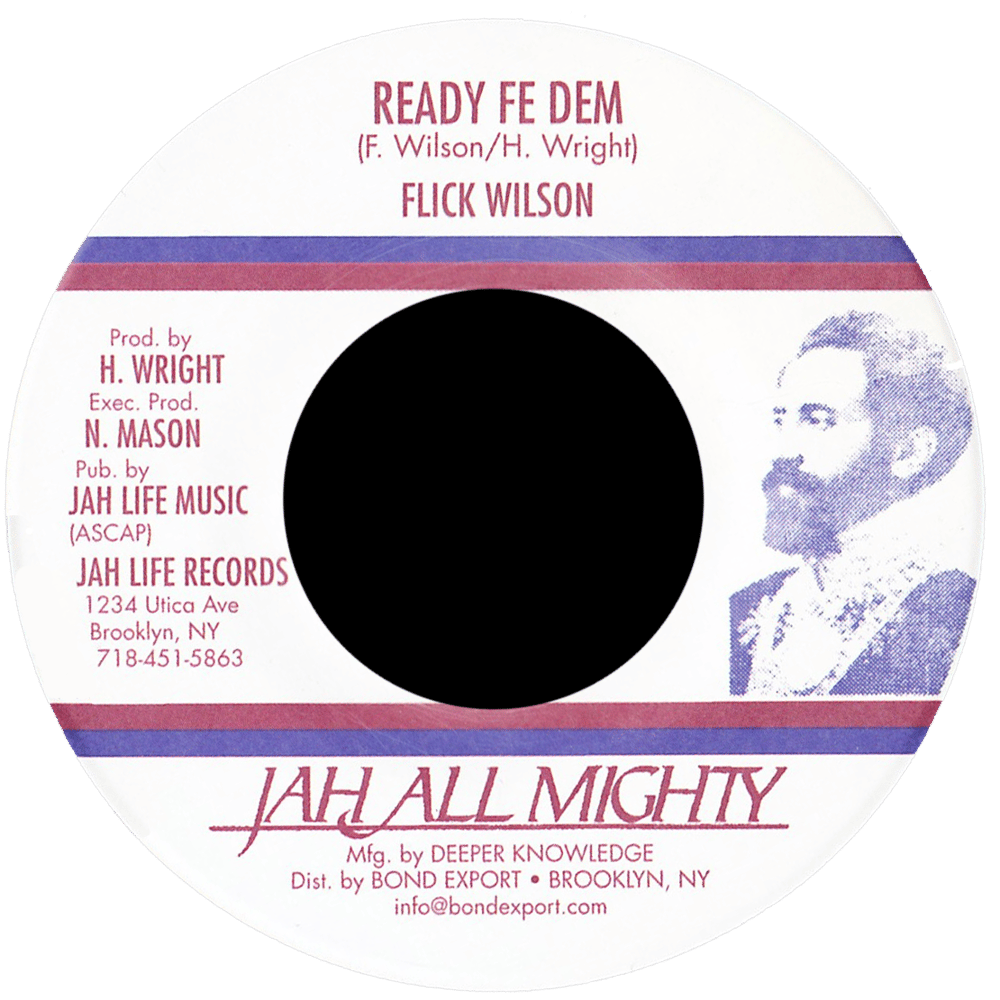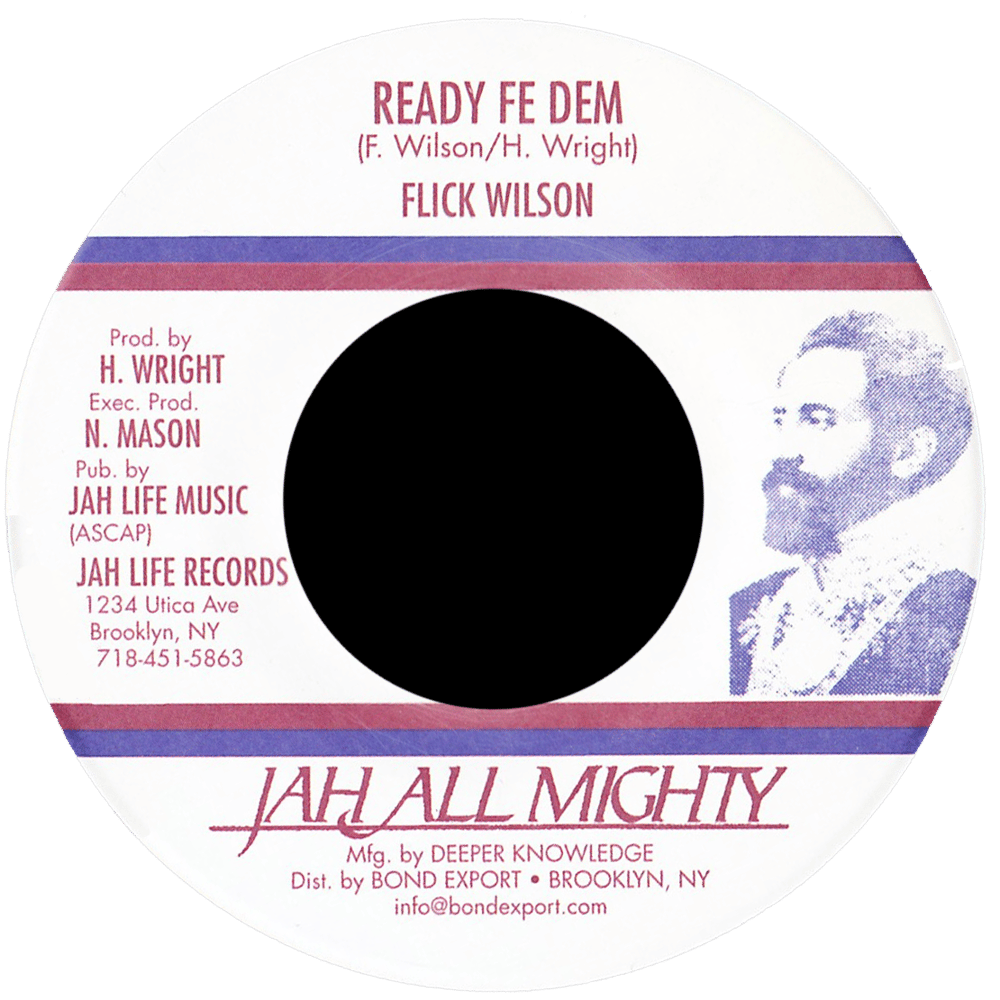 Flick Wilson - Ready Fe Dem 7" (Jah All Mighty)
by Dandy Lion and Flick Wilson
$7.00 / Sold Out
Flick Wilson - Ready Fe Dem / Version 7" (Jah All Mighty)
JL-019
previously unreleased.
A massive unreleased tune from Flick Wilson, cut at Channel 1 around 1984. The backing band sounds a lot like the Gifted Roots Band who were resident at Channel 1 around this time. We are big fans of Flick and feel he was really under-recorded, so unearthing this gem was a pleasure, killer vocal and a rock-hard riddim.