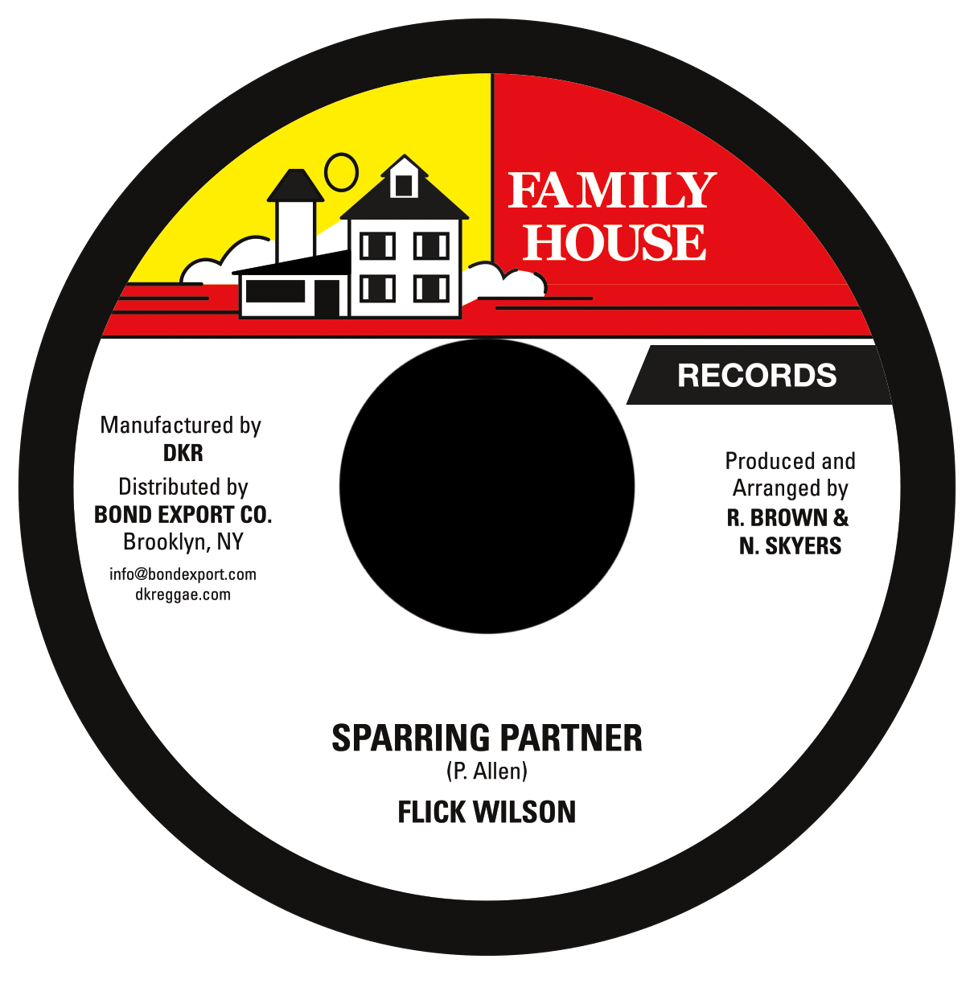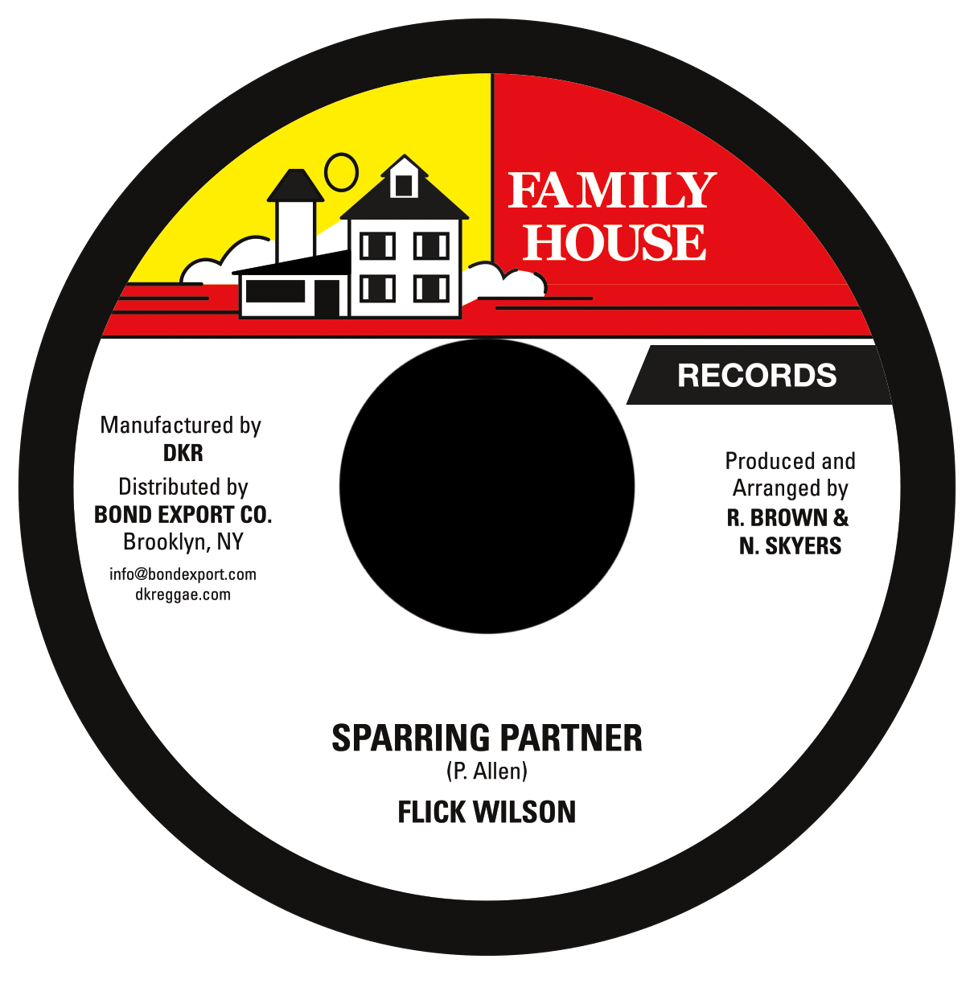 Flick Wilson - Sparring Partner 7" (Family House)
by Flick Wilson
$7.00
Flick Wilson - Sparring Partner / Version 7" (Family House)
DKR-238
A-side previously unreleased.
Same rhythm as DKR-237 and DKR-239.
Big digital tunes from the late '90s, now coming up on 20 years old! Nathan Skyers is among the unsung roots vocalists of the '70s, having recorded for Dennis Brown, Channel 1, Mandingo and others. In the late '90s he was still making tunes, having just done some songs for Coxsone Dodd. It was at this time that he set up the Family House label as a joint venture with partner Richard Brown. Together they released a handful of singles, among them "Salute to the Heroes", which had a small pressing that came and went quickly. But in the years since this tune has been picked up by connoisseurs as a prime piece of digital roots. We have wanted to re-release this one for some time, so when we finally linked up with Misters Skyers and Brown, we were happy to find some unreleased cuts on the tapes. For the "Salute..." single we have two vocal cuts, the released mix and another previously unreleased one. We then have two other 45's with more vocal cuts (both backed with the dub version from the original "Salute..." 45) from Flick Wilson & John Piper. Flick's song is a relick of his '80s dubplate gem "Sparring Partner", while the little-known John Piper gives us "Back on the Road", a strong tune of perseverance. We haven't released any '90s music in a long time, not since Mystic's "Youths Get Tricked", but if you like that one you'll love these!