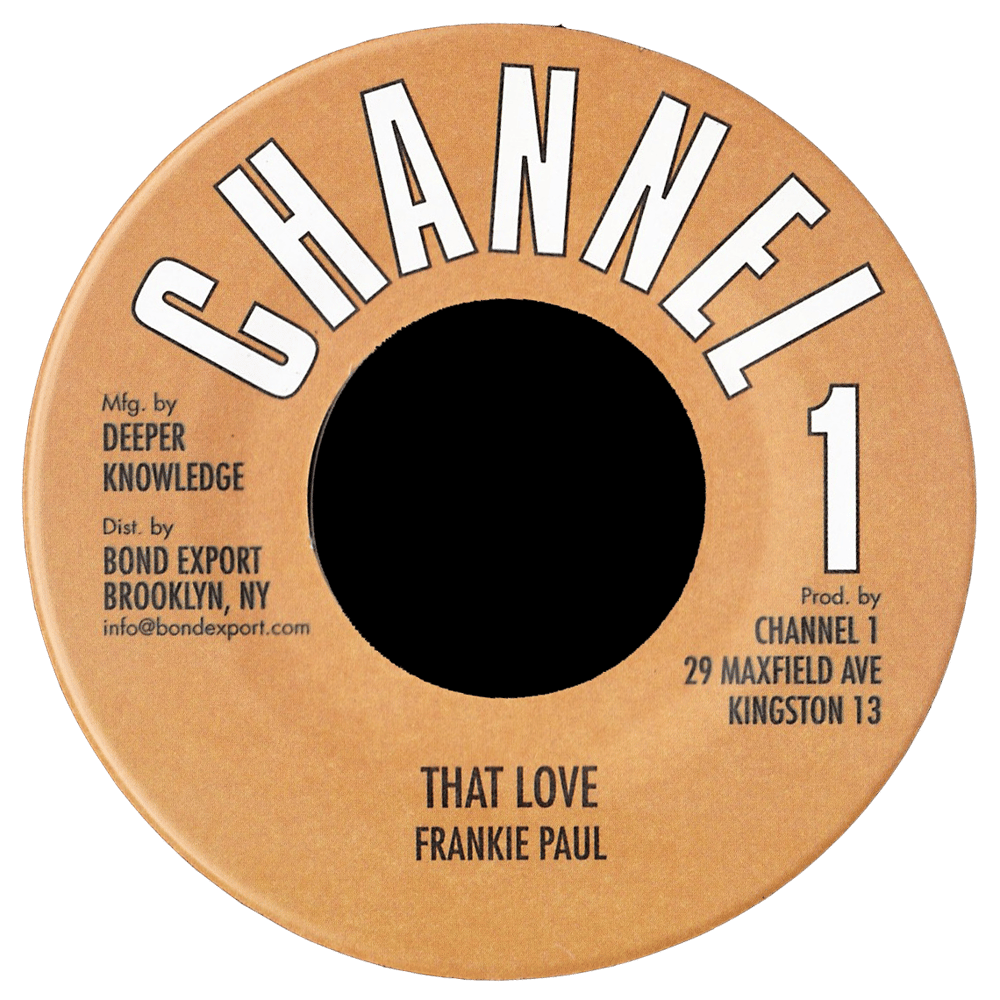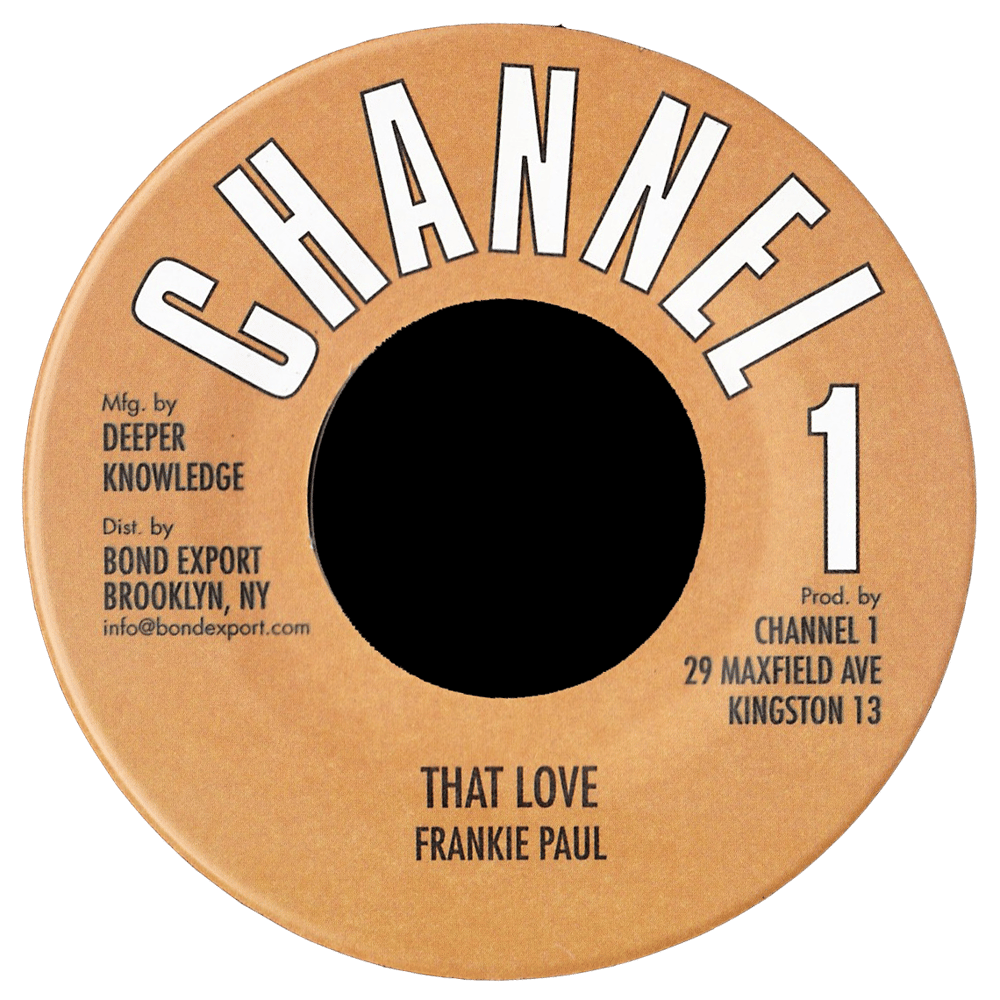 Frankie Paul - That Love 7" (Channel 1)
by Frankie Paul
$7.00
Frankie Paul - That Love / Version 7" (Channel 1)
DKR-088-JJ
same rhythm as A-side of DKR-087-JJ.
This month's Channel 1 releases are two great and hard to find singles from the early '80s. Frankie Paul's "That Love" is a cut on the same lick of the 'revolution' rhythm made famous by Barrington Levy's "Black Roses." It was originally released on CH1's one-away 'Channel Expression' imprint, only on 7" in JA.