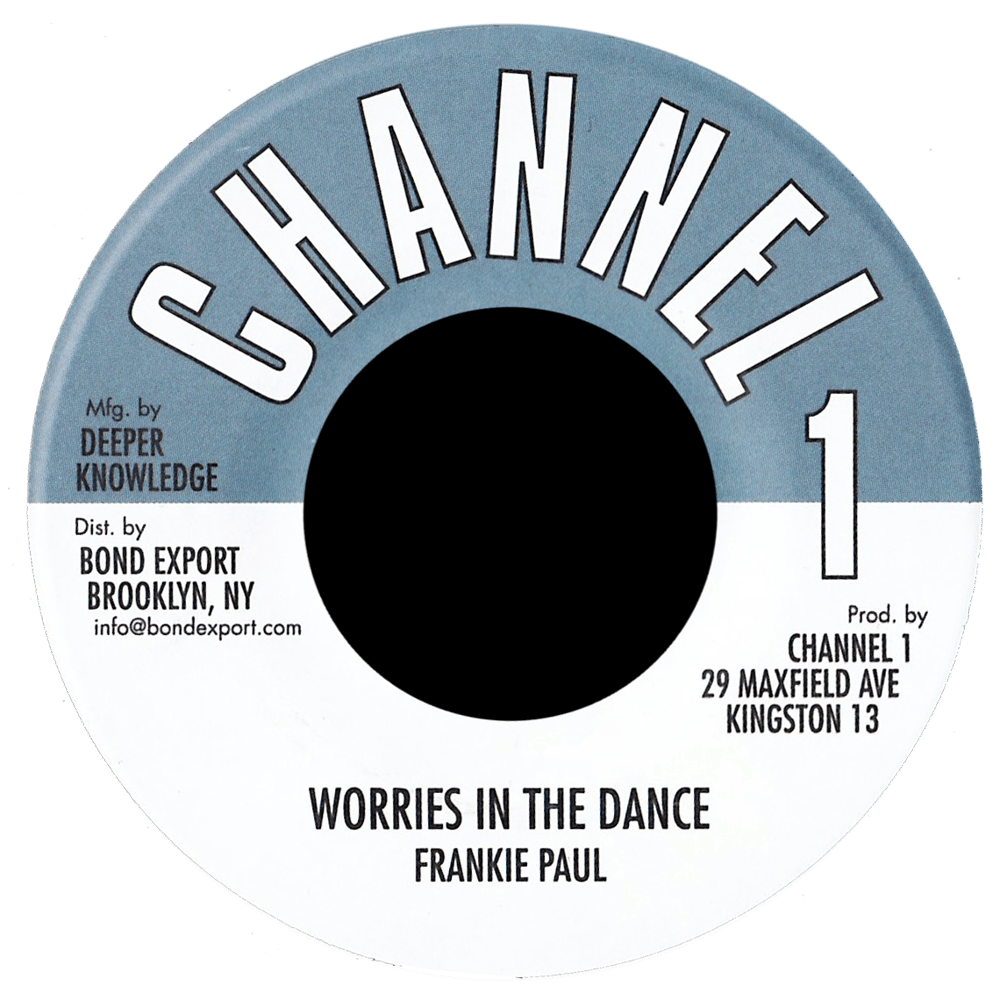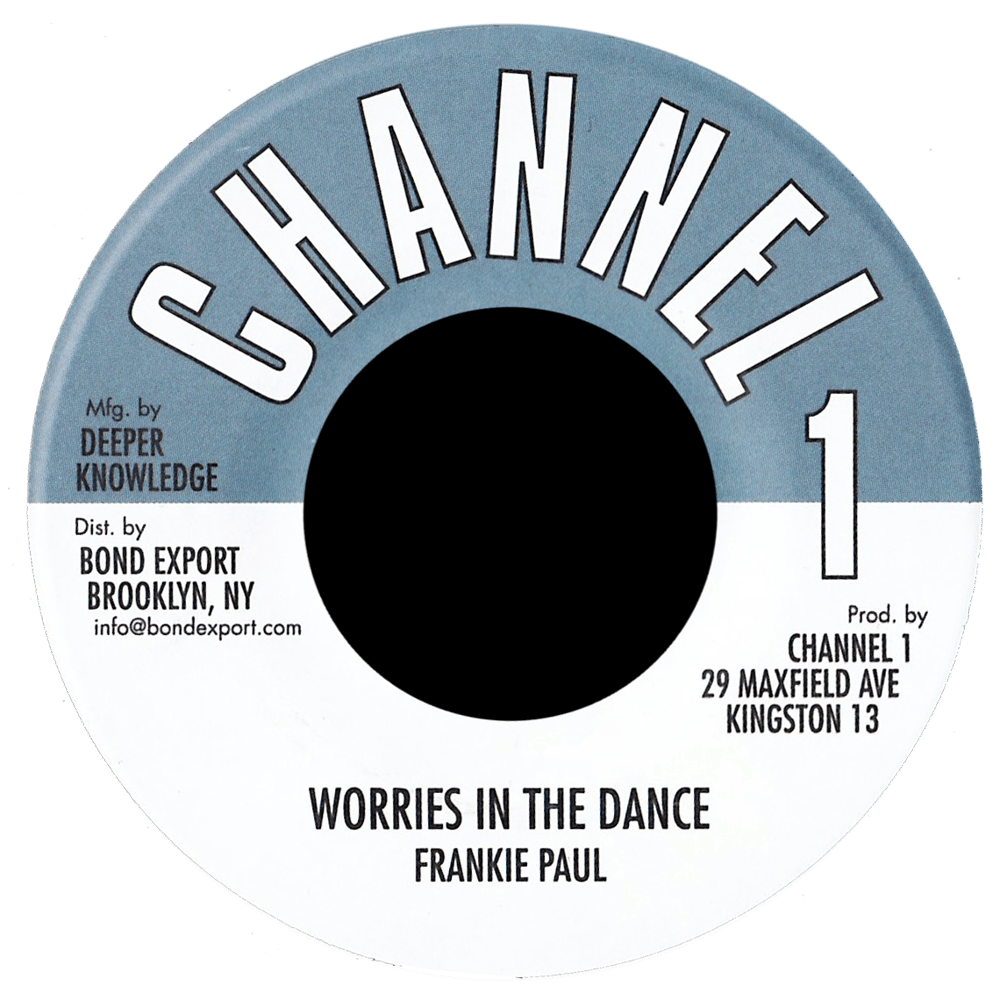 Frankie Paul - Worries in the Dance 7" (Channel 1)
by Frankie Paul
$7.00 / Sold Out
Frankie Paul - Worries in the Dance / Version 7" (Channel 1)
DKR-106-JJ
same rhythm as DKR-089-JJ.
"Worries in the Dance", in our estimation the best rhythm of the early '80s and perhaps the entire decade, nothing short of a masterpiece. This rhythm and this tune really represent the refinement and zenith of heaviness in reggae as achieved by Channel 1, also in our opinion still unequaled then or now. This is a reissue of the rare JA 45 pressing of this tune, which features vocal & dub mixes different to any of the more common LP cuts. As if the rhythm wasn't enough, this is one of FP's best vocal outings, and the lyrics provide a brilliant and vivid snapshot of the climate in the area of 29 Maxfield Avenue at the time.
"Worries in the Dance"