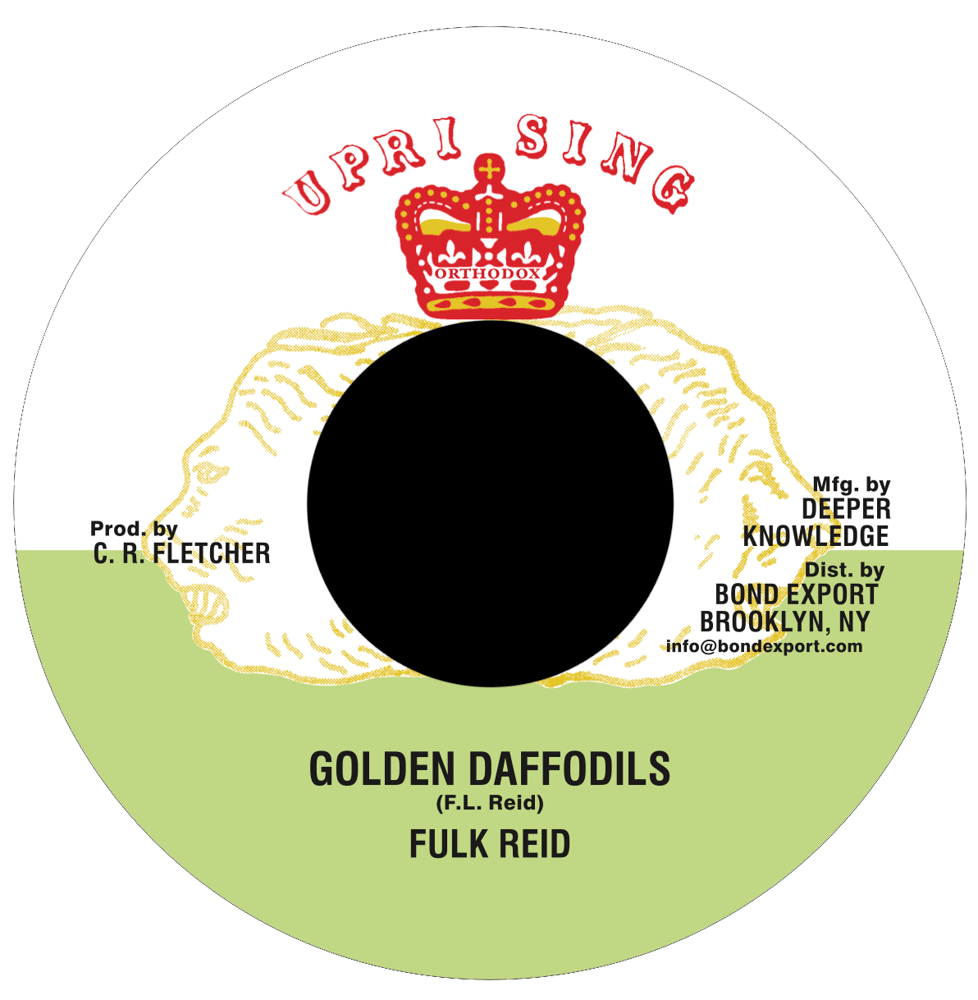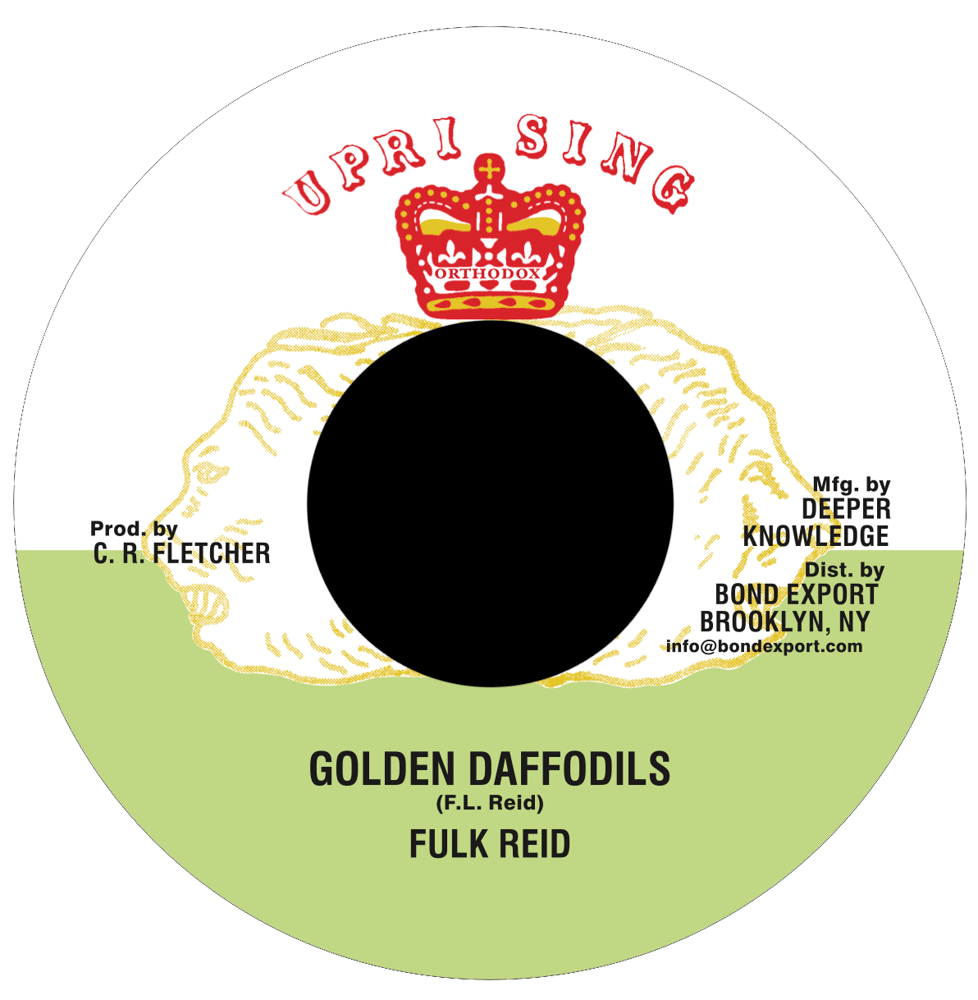 Fulk Reid - Golden Daffodils 7" (Uprising)
by Advocates Aggregation , Fulk Reid , and Mojo Blue ,
$7.50
Fulk Reid - Golden Daffodils / Uprising All Stars - Golden Dub 7" (Uprising)
DKR-185
B-side previously unreleased. Same rhythm as DKR-186.
*JAN. 2023 - BACK IN STOCK!*
Deeply rare roots from the mid '70s. Originally released on Federal's Wildflower imprint, "Golden Daffodils" by Fulk (Livingston) Reid came out with a Glen Brown credit on it due to some producer/insider business runnings decades ago. Actually produced by Stereo Fletcher, and like much of his mid '70s material, played on dubplate by select sounds at the time. The original 45 confusingly came with a dub to the not-released (until now!) deejay cut on the b-side, and mistakenly credited to Brigadier Jerry at that. The deejay is actually Mojo Blue aka Jah Mojo aka Joseph "Blue" Grant of Still Cool! Here we give you the original vocal as released on 45 on the A-side, and the previously unreleased dub to the vocal on the b-side!