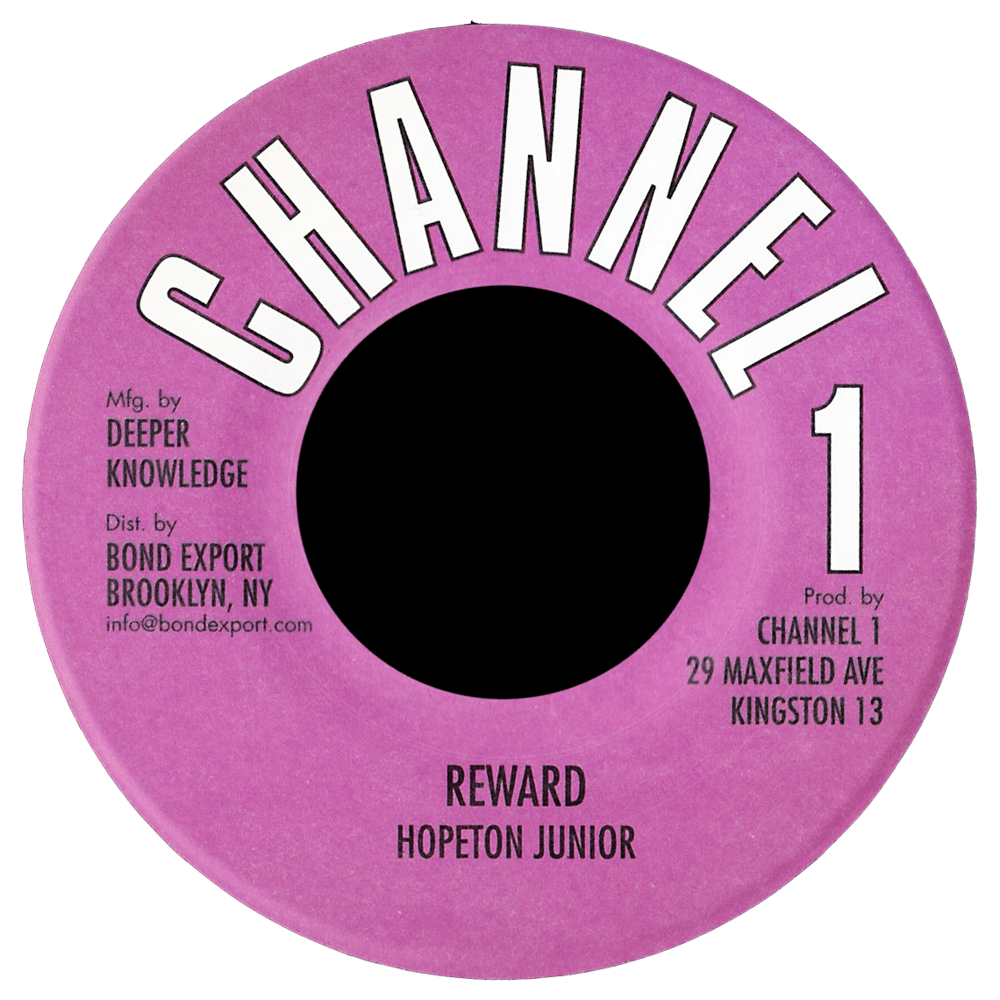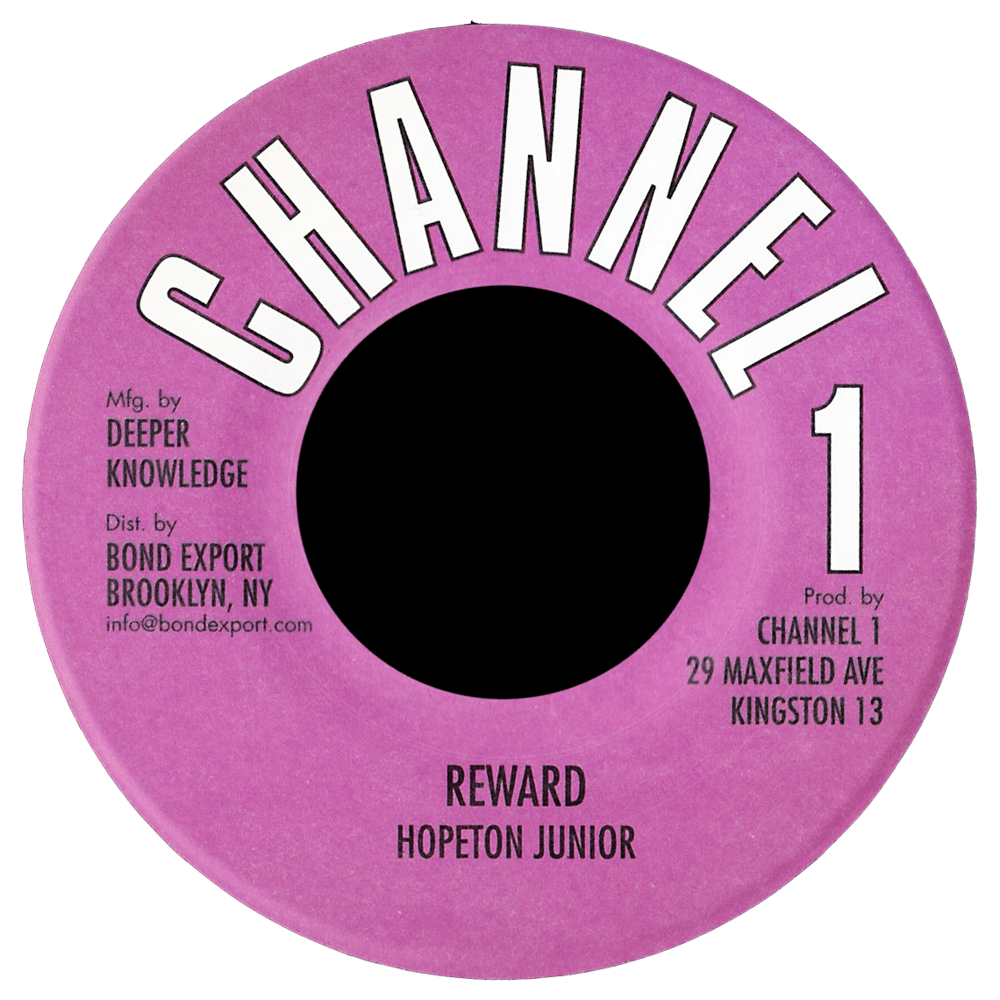 Hopeton Junior - Reward 7" (Channel 1)
by Hopeton Junior
$7.00 / Sold Out
Hopeton Junior - Reward / Version 7" (Channel 1)
DKR-089-JJ
same rhythm as DKR-106-JJ.
This month's Channel 1 releases are two great and hard to find singles from the early '80s. Hopeton Junior's "Reward" is one of the baddest cuts on Channel's "Worries in the Dance" rhythm. It was featured on the classic "Worries" rhythm album, but was also one of only two cuts on the rhythm that was released on 7" in JA, with its own unique dub.