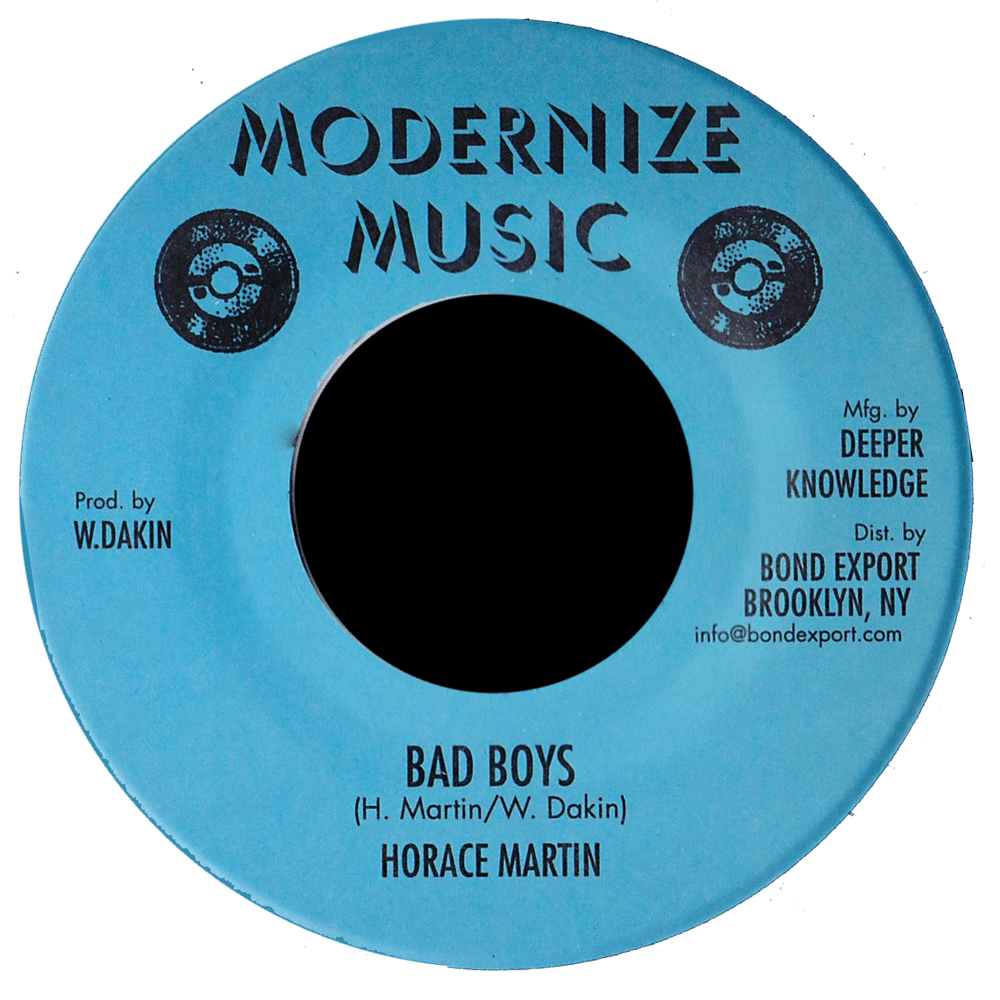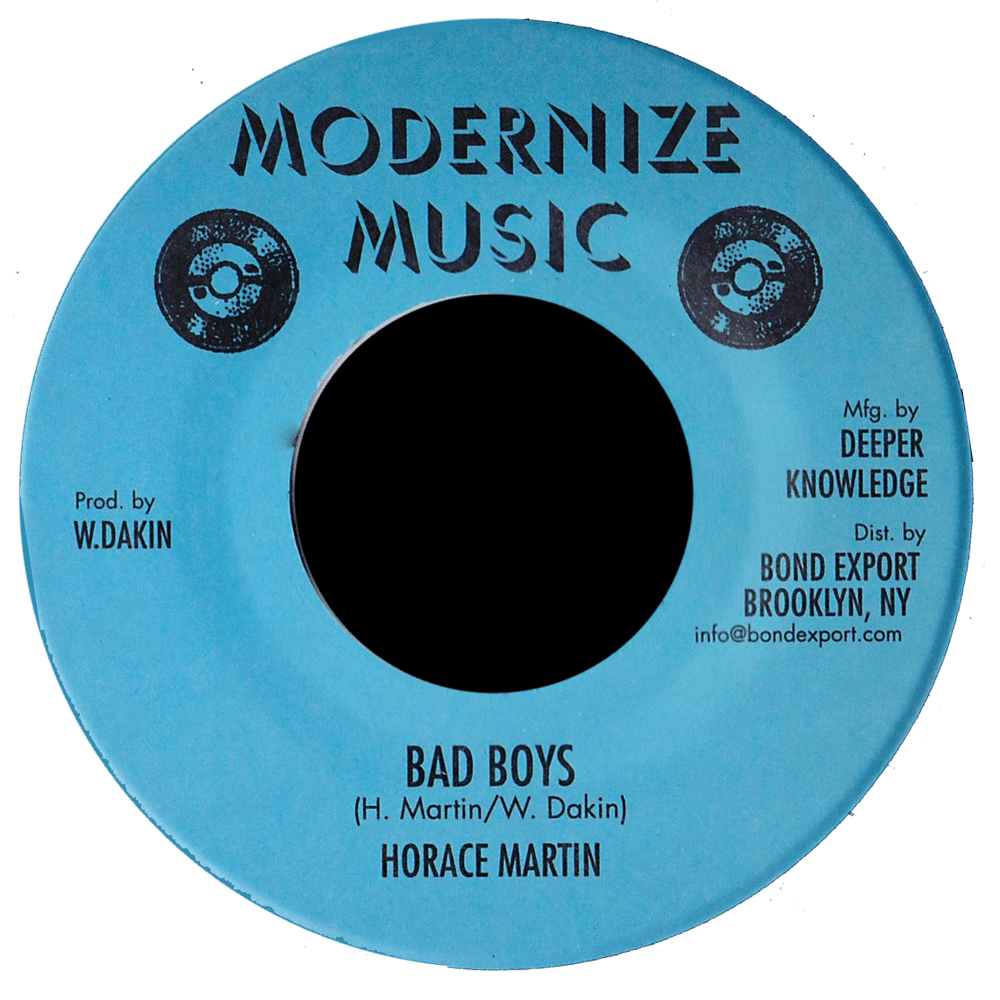 Horace Martin - Bad Boys 7" (Modernize Music)
by Horace Martin
$7.00 / Sold Out
Horace Martin - Bad Boys / It's a Shame Version 7" (Modernize Music)
DKR-112
same rhythm as DKR-113.
previously unreleased.
Winston "Prince Huntley" Dakin has quietly been an integral part of the Kingston reggae scene for nearly 40 years. Operating the Modernize Printery on Nelson Road, off Maxfield Avenue, and a stone's throw from Channel 1 studio, Huntley printed the labels for thousands of reggae records in the past four decades. In addition, Huntley is an accomplished producer and artist, all along issuing a steady stream of tunes on his main imprints such as Modernize Music, Greedy Puppy and others. One of our favorite early '80s tunes is produced by Huntley and voiced by his long time spar Horace Martin, called 'Me Rule.' A very tough rhythm with killer synths, this was reissued not long ago. When we did some printing work in Jamaica with Huntley not long ago, we got to talking about his catalog and when discussing 'Me Rule', were overjoyed to find out that there were unreleased cuts on the rhythm. So we ran off the master tapes and gave them a listen, and found some killer cuts. Horace Martin's second voicing on the rhythm, titled 'Bad Boys', is a reality tune about the runnings of the day, backed with a different and unique dub version. We will have some more surprises from the Prince Huntley catalog coming in the future, so keep an eye out!