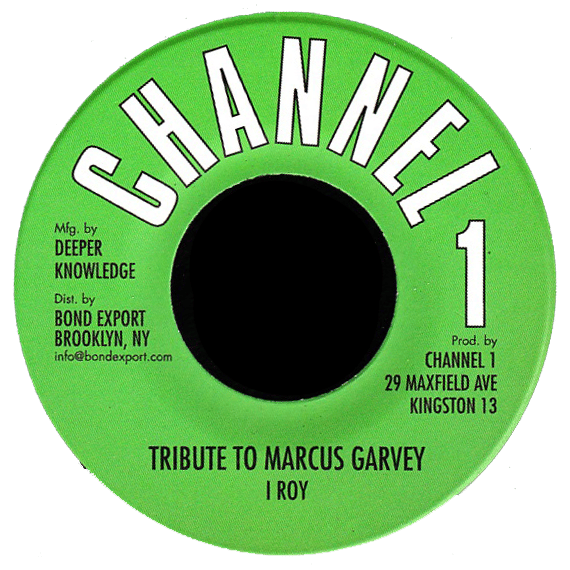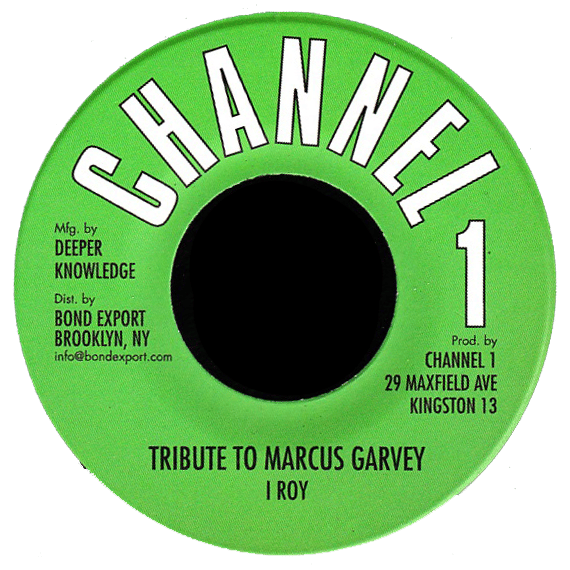 I Roy - Tribute to Marcus Garvey 7" (Channel 1)
by I Roy and Leroy Smart
$7.00 / Sold Out
I Roy - Tribute to Marcus Garvey / Version 7" (Channel 1)
DKR-083-JJ
same rhythm as DKR-082-JJ.
Another barrage of shots from the Channel 1 archives, including another entry into our 'Lost & Found' series. Lastly, a pair of tunes on one of the hardest and most militant of 1970's Channel 1 rhythms. Both Leroy Smart's "Oh Marcus" and the deejay version, I-Roy's "Tribute To Marcus Garvey" were only ever available as LP cuts, released here now for the first time ever as singles, and backed by a tough version of the Revolutionaries' rhythm track.
"Tribute to Marcus Garvey"

"Tribute to Marcus Dub"