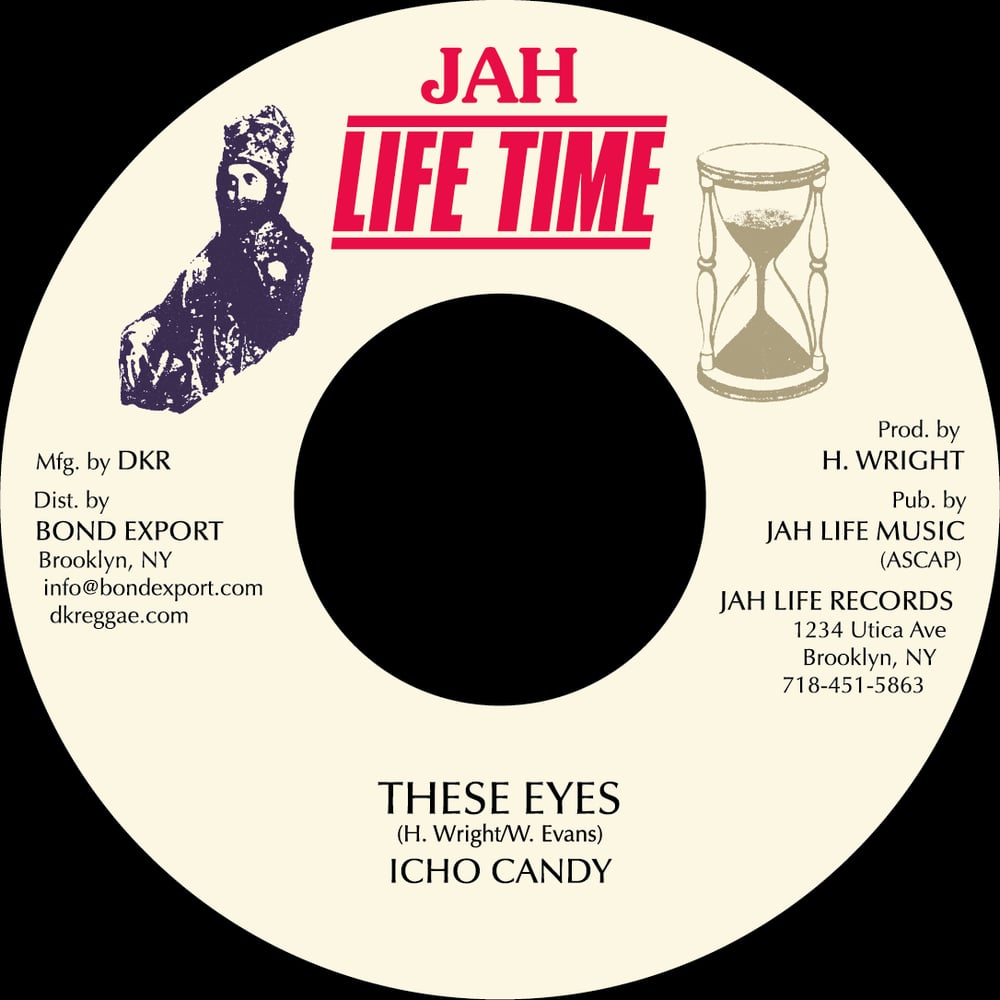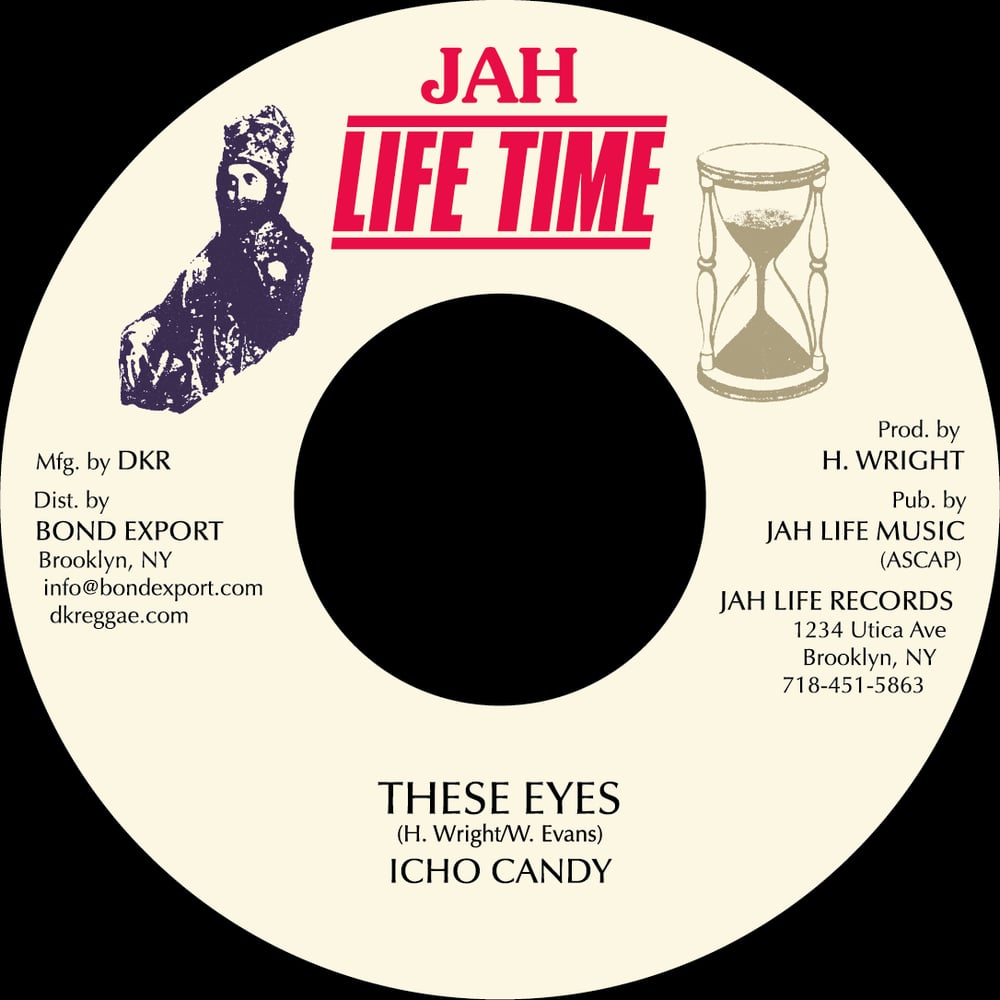 Icho Candy - These Eyes 7" (Jah Life Time)
by Icho Candy
$7.50
Icho Candy - These Eyes 7" (Jah Life Time)
JL-044
Previously unreleased.
1987 digital fire. If the rhythm sounds uncannily like the digital productions out of King Tubby's studio at this time, that's because the rhythm was made by Tony Asher, the man behind many of the best digital Tubby's productions. However this rhythm was made in NYC at HC&F Studio, and the vocal done in Jamaica. Have keyboard, will travel. One of two cuts on this rhythm, the other being Barrington Levy's "Hold On Steady" (aka "Romantic"), also out now on 45.