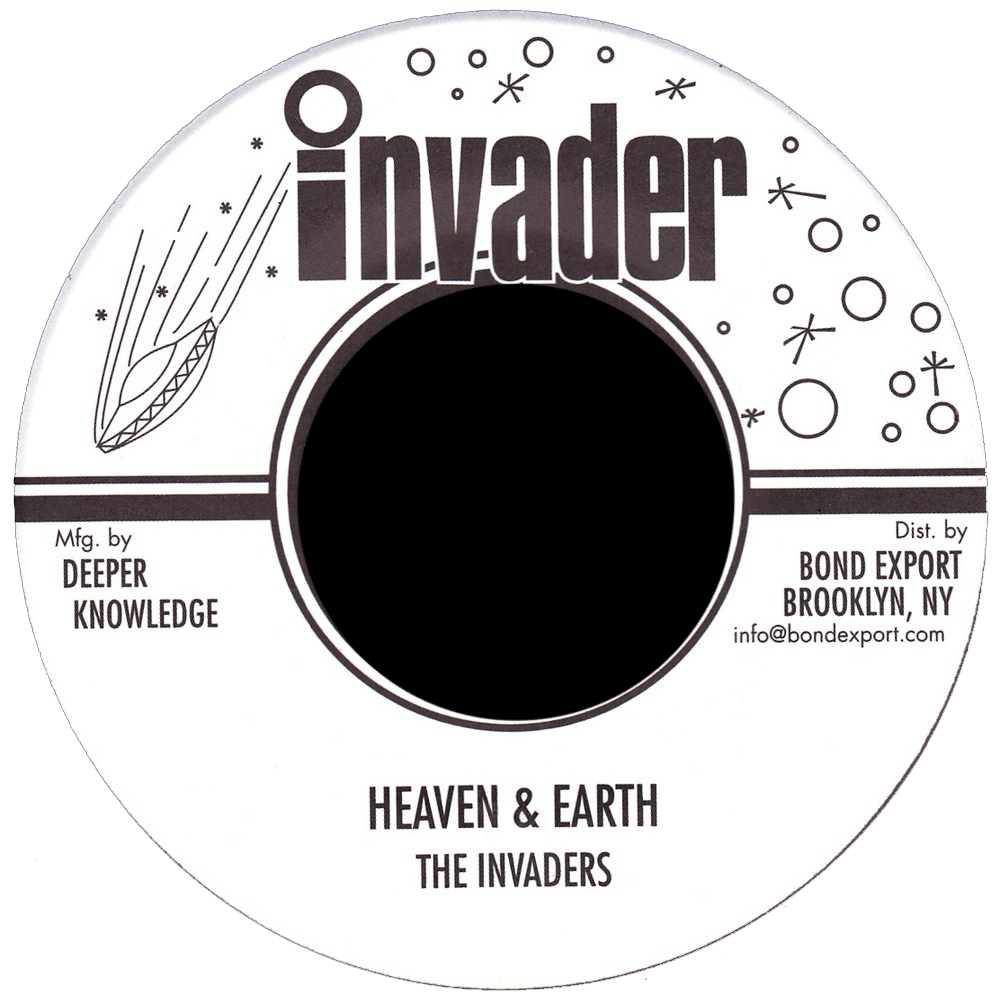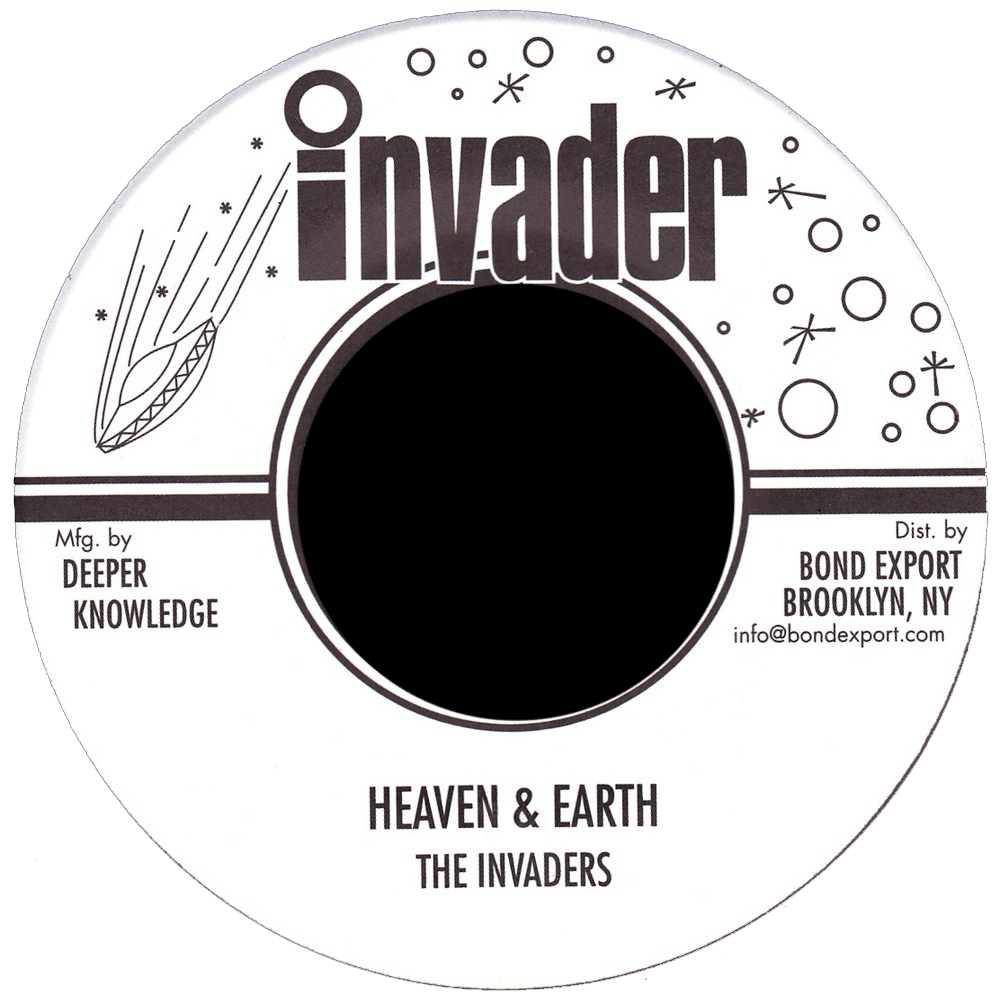 Invaders - Heaven & Earth 7" (Invader)
by Invaders
$7.00 / Sold Out
Invaders - Heaven & Earth / Version 7" (Invader)
DKR-137
same rhythm as DKR-135, DKR-136, DKR-148 and DKR-149.
Prince Jazzbo did indeed produce two other cuts on the same rhythm as Naggo Morris' "Bootlegger", by The Invaders, a harmony group from Greenwich Farm and Trenchtown! One cut, "Conquering Lion" was given by Jazzbo to the then-young Coxsone sound system in London, for play and promotion on the sound. Over the years and through the Capitol Radio broadcast, the tune became legendary. The other cut, "Heaven & Earth" was released in Jamaica for the Invaders on their own new Invader label.