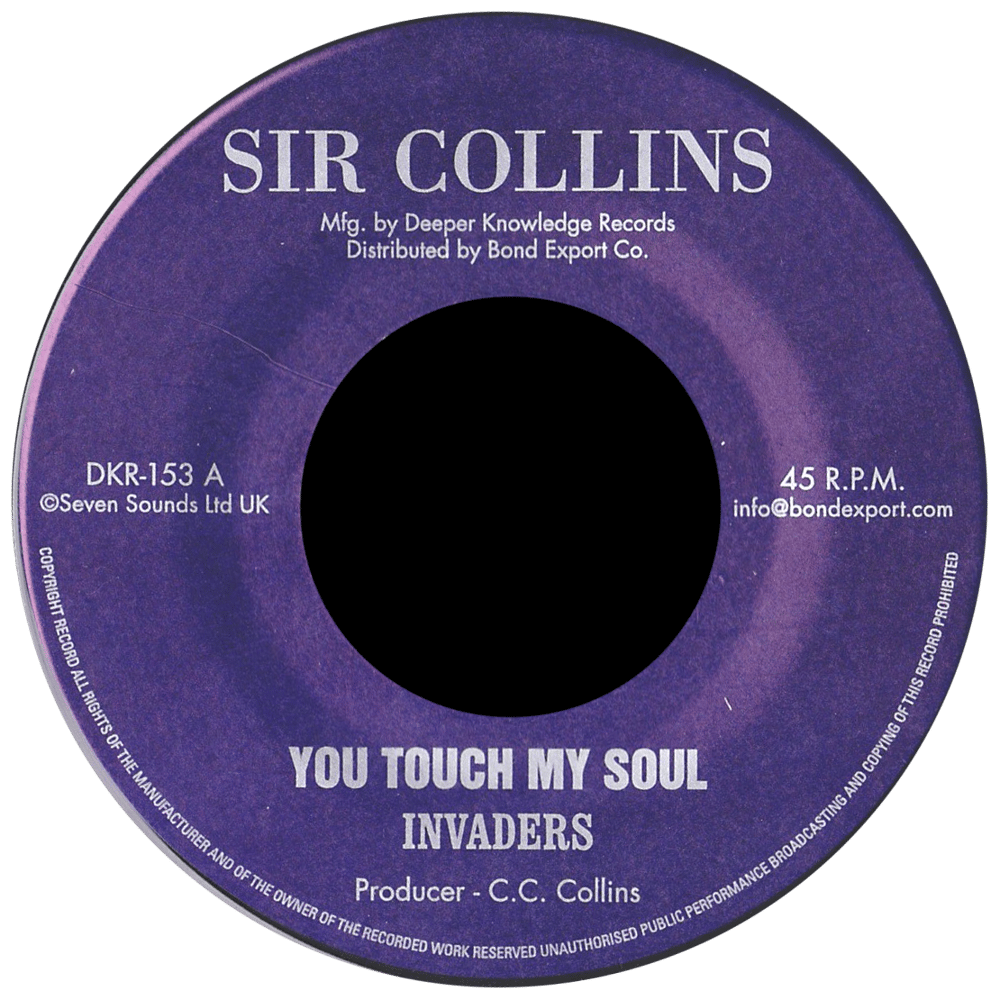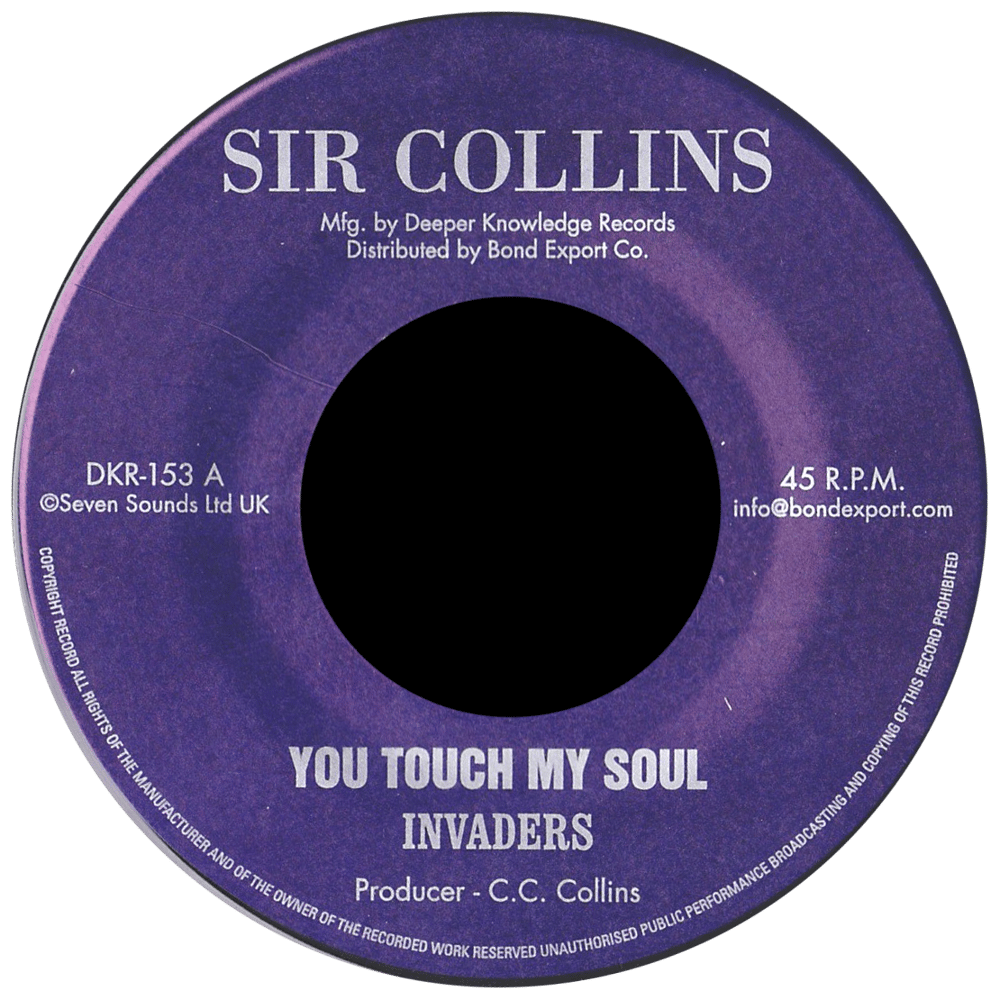 Invaders - You Touch My Soul 7" (Sir Collins)
by Invaders
$9.00
Invaders - You Touch My Soul / Sir Collins All Stars - Version 7" (Sir Collins)
DKR-153
same rhythm as DKR-154.
FEBRUARY 2019 - BACK IN STOCK!
From our previous releases by them on the Ujama and Invader imprints, by now you must know we love The Invaders. Though little is recalled about this harmony group from Trenchtown & Greenwich Farm, their small output during the 1970's was deadly enough, cutting records for Studio One (mostly as harmonizers), Prince Jazzbo, GG's, Lloyd 'Printer' Campbell, and most notably, Sir Collins. "You Touch My Soul" is something of legend among collectors and Studio 1 fiends alike. Sir Collins had the distinction of being among a handful of outside producers to have rented Coxsone Dodd's Studio 1, and produced his own music there. "You Touch My Soul" is one such record, unmistakably by its sound, cut at Brentford Road. A deep, uptempo rhythm underpins the Invaders beautiful vocals, while a majestic trombone comes in and out of the mix. The flipside of the record features a straight instrumental version of the rhythm, as originally only released on the very rare NY issue of the tune on the Waricka label (the UK issue on Sir Collins' own Music Wheel label was on a 4-track EP including other vocal cuts by other artists, and no version). Be sure to also check out the next cut to this rhythm, the instrumental/deejay piece, "Power House" by Sir Harry.