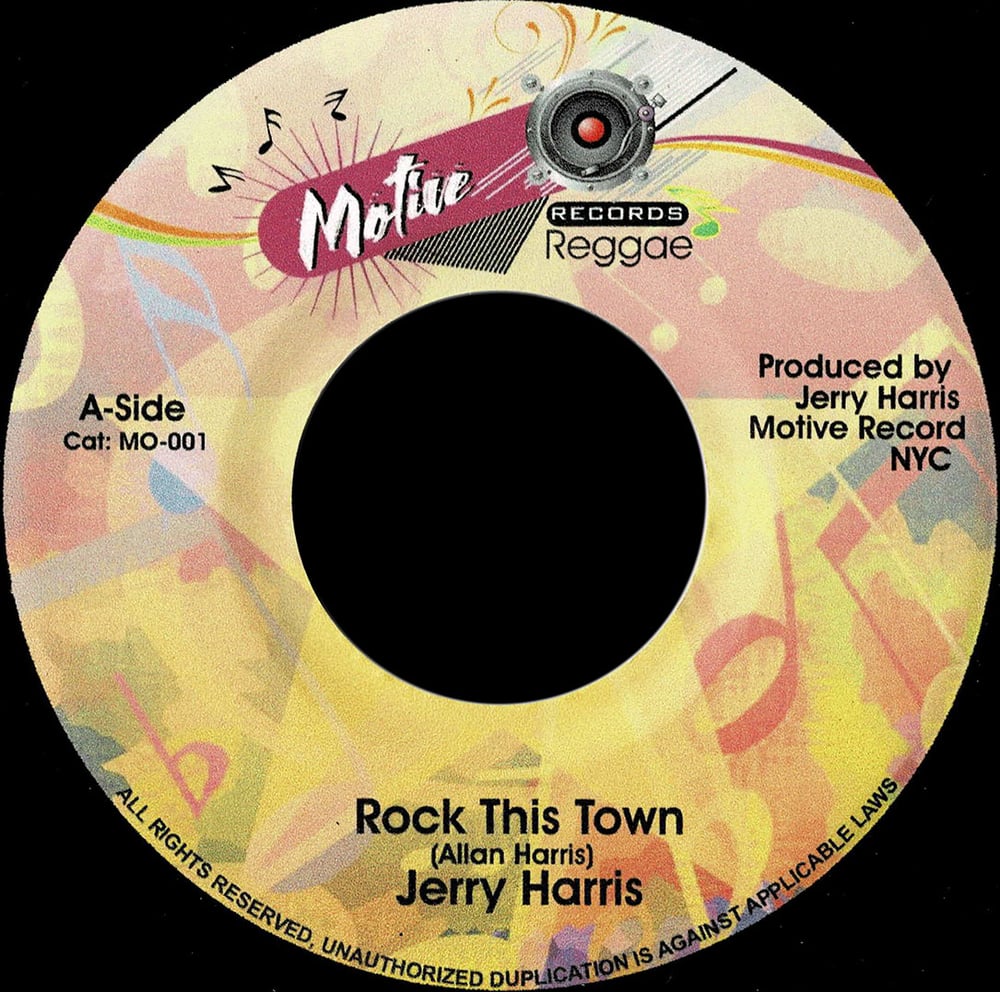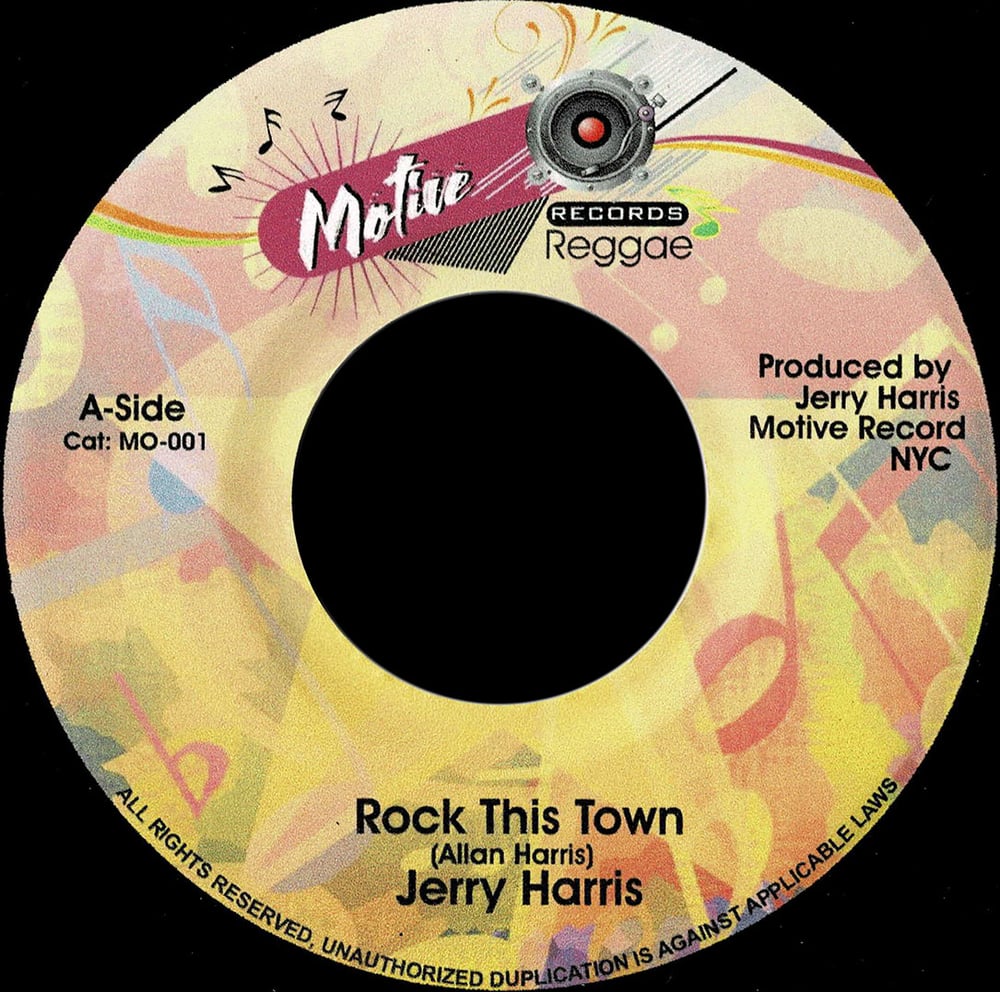 Jerry Harris - Rock This Town 7" (Motive)
by Jerry Harris
$7.50
Jerry Harris - Rock This Town / Version 7" (Motive)
MO-001
Previously unreleased.
Mfg. by Jerry Harris, distributed by DKR/Bond Export.
Here's a new release direct from Wackie's studio legend Jerry Harris, pressed by the man himself on his own Motive Records label. Jerry went into his archives and dug out this great previously unreleased gem from 1982, backed with a nice dub version. Jerry was one of the core singers and guitarists in the heyday of Wackie's studio, also a member of the Stepping Stones and Itopia groups. Since that time he has toured the world many times over, both as a successful solo artist as well as a core backing musician for some of reggae's all time greats. You can check out some of the great music we've released by and featuring Jerry by clicking here.