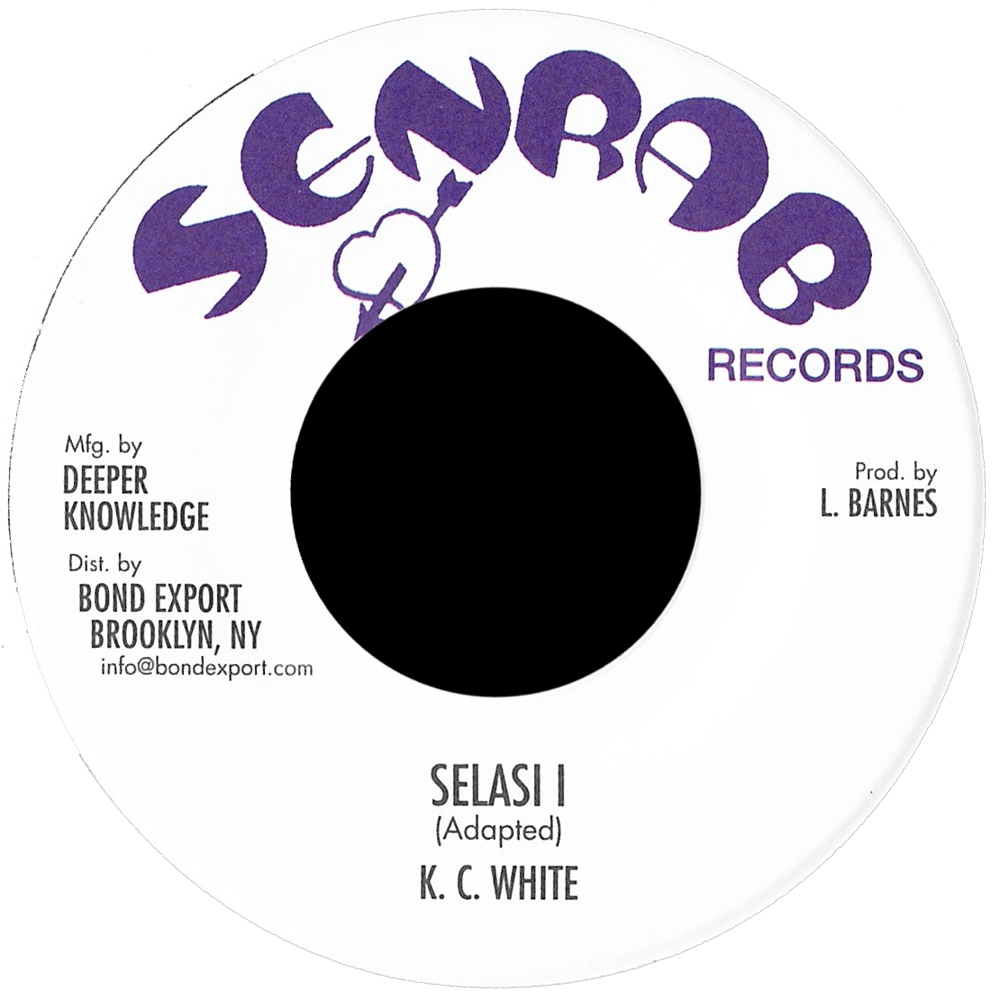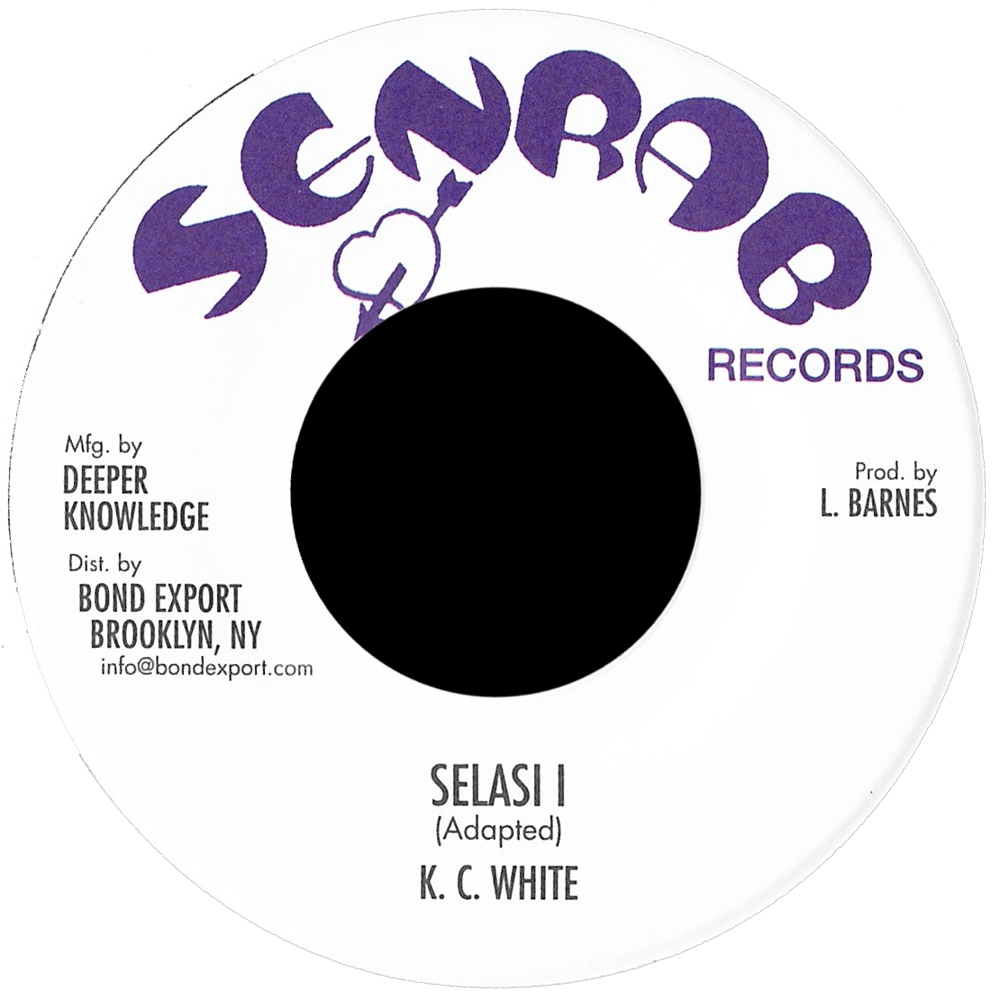 KC White - Selasi I 7" (Senrab)
by Elijah and KC White
$7.00 / Sold Out
KC White - Selasi I / Version 7" (Senrab)
DKR-131
digital download available via Wackie's/Basic Channel
cover version of DKR-155.
KC White's 'Selasi I', released on the Senrab label, is a cover version of Elijah's tune of the same name from a few years earlier, produced by Sir Collins (itself an adaptation of a religious standard). This is a great mellow roots tune with ringing piano and a spacy dub.