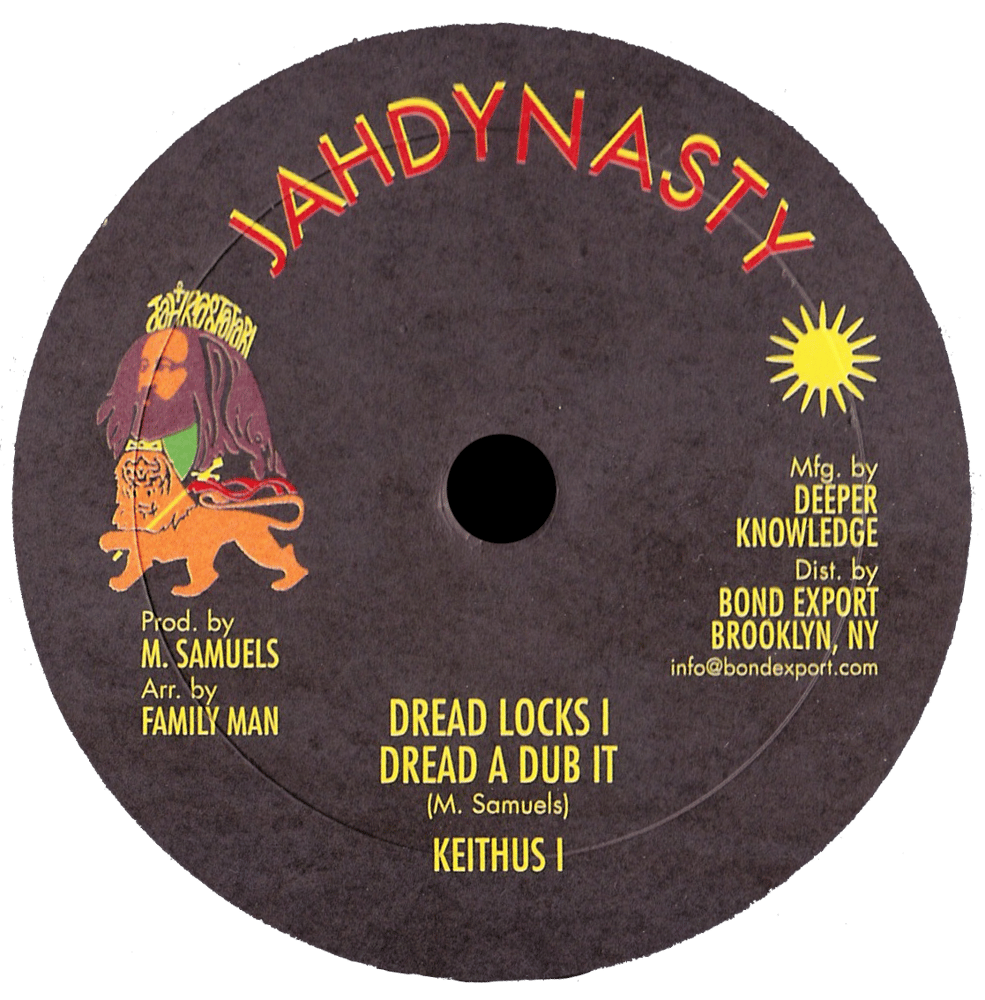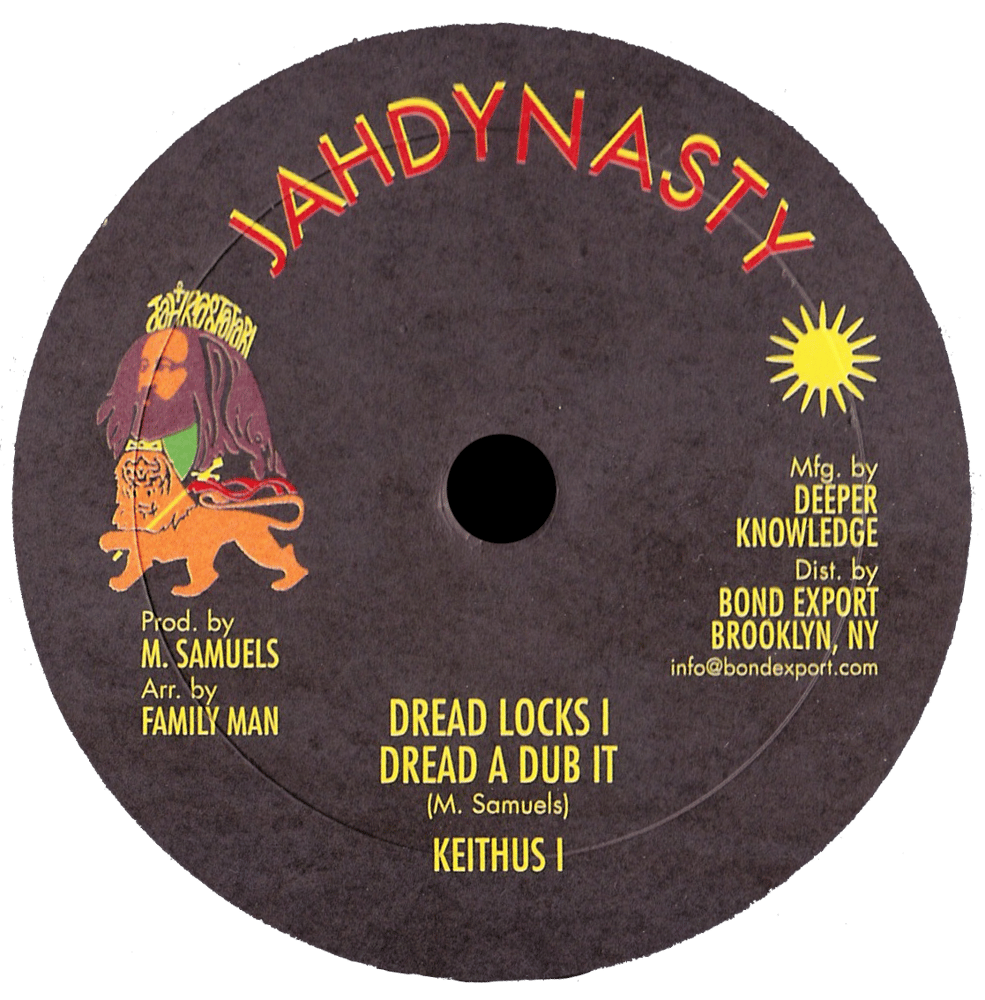 Keithus I - Dreadlocks I EP 10" (Jah Dynasty)
by Keithus I
$12.00
Keithus I - Dreadlocks I / Dread a Dub It / Dreadlocks in the Ark 10" (Jah Dynasty)
DKR-075
Milton "Keithus I" Samuels is simply put, one of the best yet least-known artists of the 1970s. In the latter half of the decade he self-produced six singles for his own JAH DYNASTY label, and every one is classic. Working at studios like the Black Ark, Channel 1 and Harry J, and mainly with his long-time spars, the Wailers' rhythm section of the Barrett brothers, the result was fantastic roots reggae, which has remained unfortunately unavailable...until now. Here's the first installment of our full Keithus I reissue program. "Dreadlocks I" was done at the Black Ark, and this 10-inch reissue includes the vocal & dub from the original 45, plus a second, wild Lee Perry mixed dub of an aborted do-over of the tune (for which the vocal version is sadly lost). "Save the Children" is prime '70s roots, killer horns, militant riddim, wailing vocals. This release features the awesome female harmony singers, dubbed the 'Voices of the Trinity.'
"Living in Illusion" is the most mellow of these three tunes, but no less powerful for it, with Keithus' heartfelt vocals and a great arrangement yet again.
"Dreadlocks in the Ark"