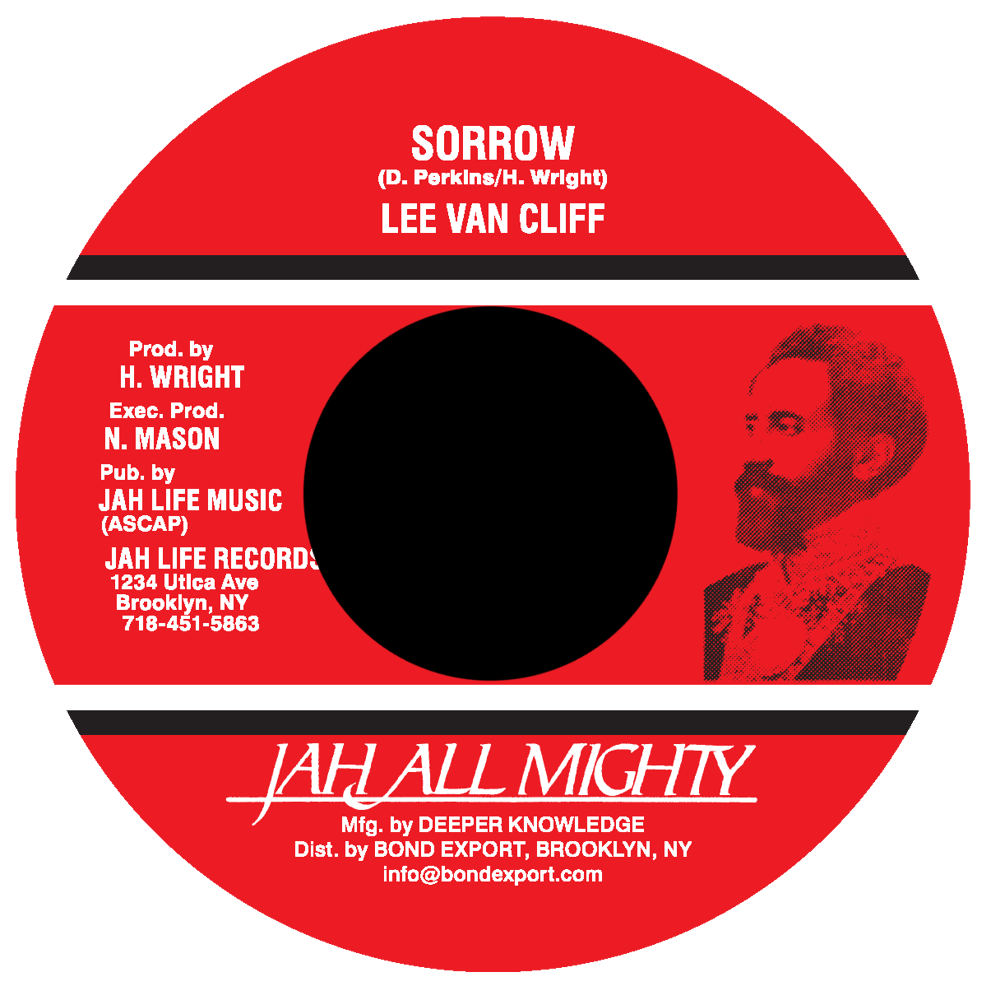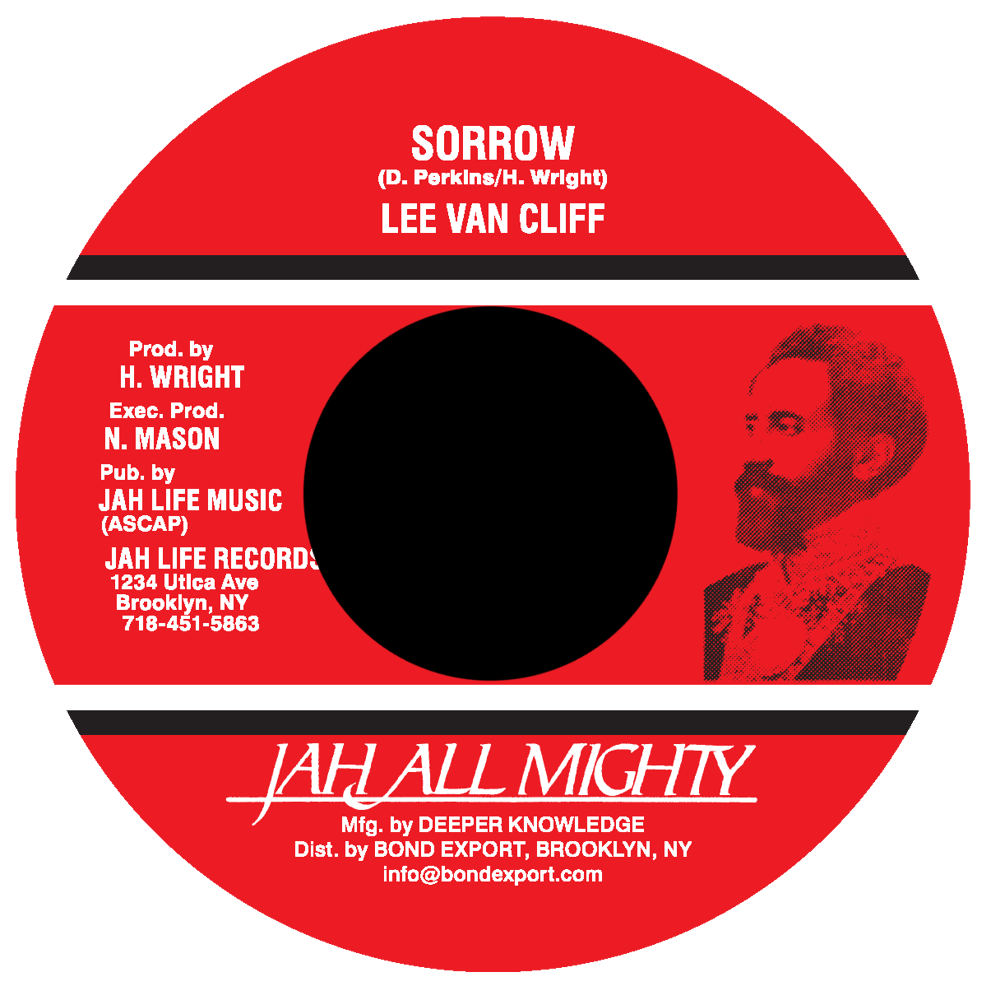 Lee Van Cliff - Sorrow 7" (Jah All Mighty)
by Lee Van Cliff
$7.00 / Sold Out
Lee Van Cliff - Sorrow / Version 7" (Jah All Mighty)
JL-018
Previously unreleased. Same rhythm as JL-015, JL-016, JL-017.
More previously unreleased heat from the Jah Life camp. These four awesome cuts on the same rhythm are again from mid '80s sessions at Channel 1 studio with the Gifted Roots Band. Great vocal cuts from under-recorded artists all around - Flick Wilson, Patrick Cool, Nathan Skyers and Lee Van Cliff (singing in a Tenor Saw-ish style!) Fantastic hard as nails stuff that should hit the spot for fans of the mid '80s sound.