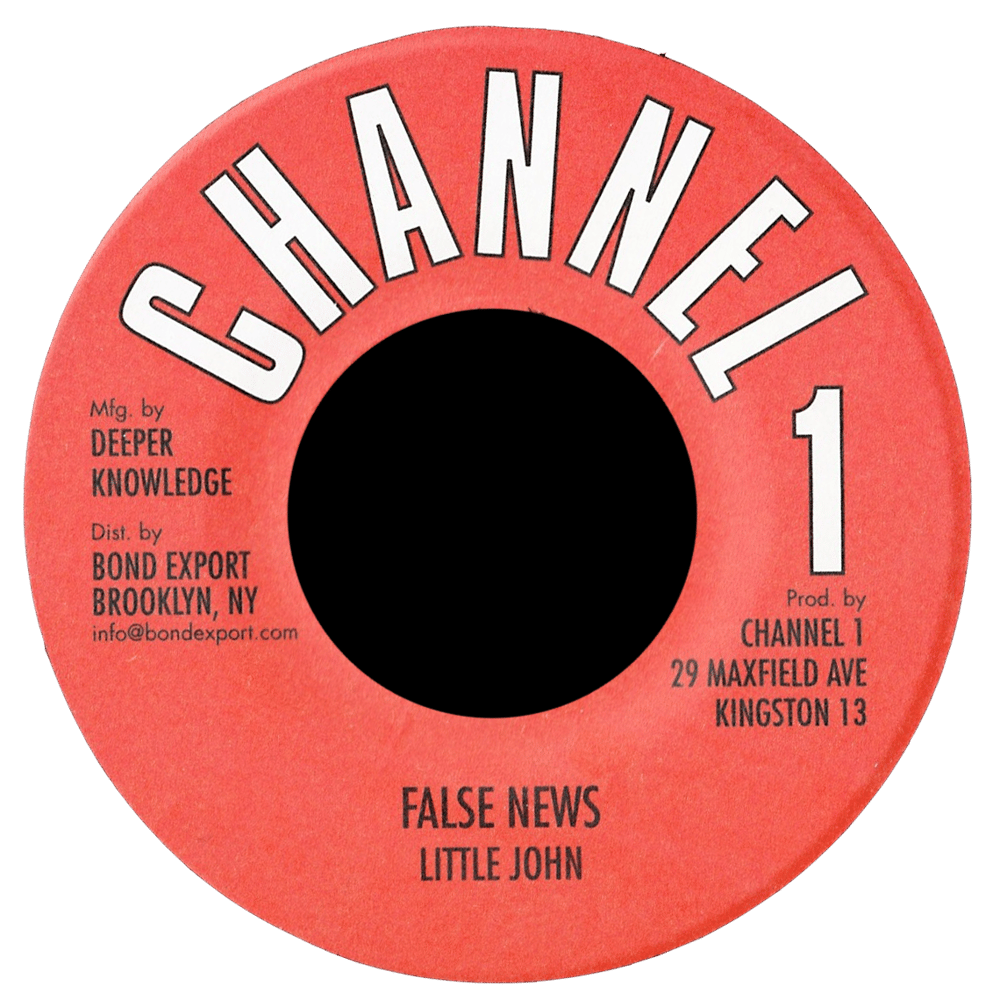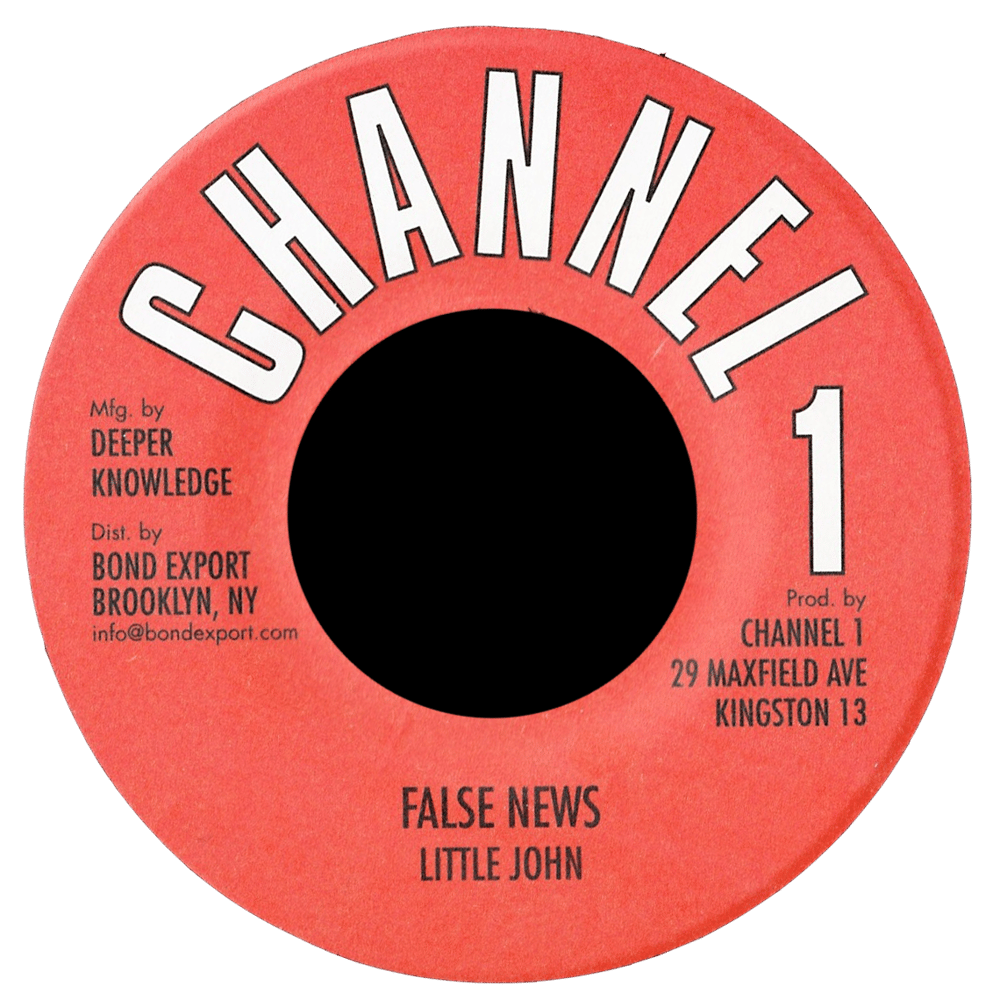 Little John - False News 7" (Channel 1)
by Little John
$7.00 / Sold Out
Little John - False News / Version 7" (Channel 1)
DKR-084-JJ
same rhythm as DKR-017, DKR-018, BE-006 and B-side of DKR-085-JJ.
The Channel 1 reissue program continues with more powerful early 80's music. Little John's "False News" is the rarest released cut on Channel's killer "fight fight" riddim, this time employing some great synth work. Those paying close attention will notice that this riddim is so good, it was licked over by the Choppper crew for our previously released Lionel Barrett and Bobby Melody tunes on that label.