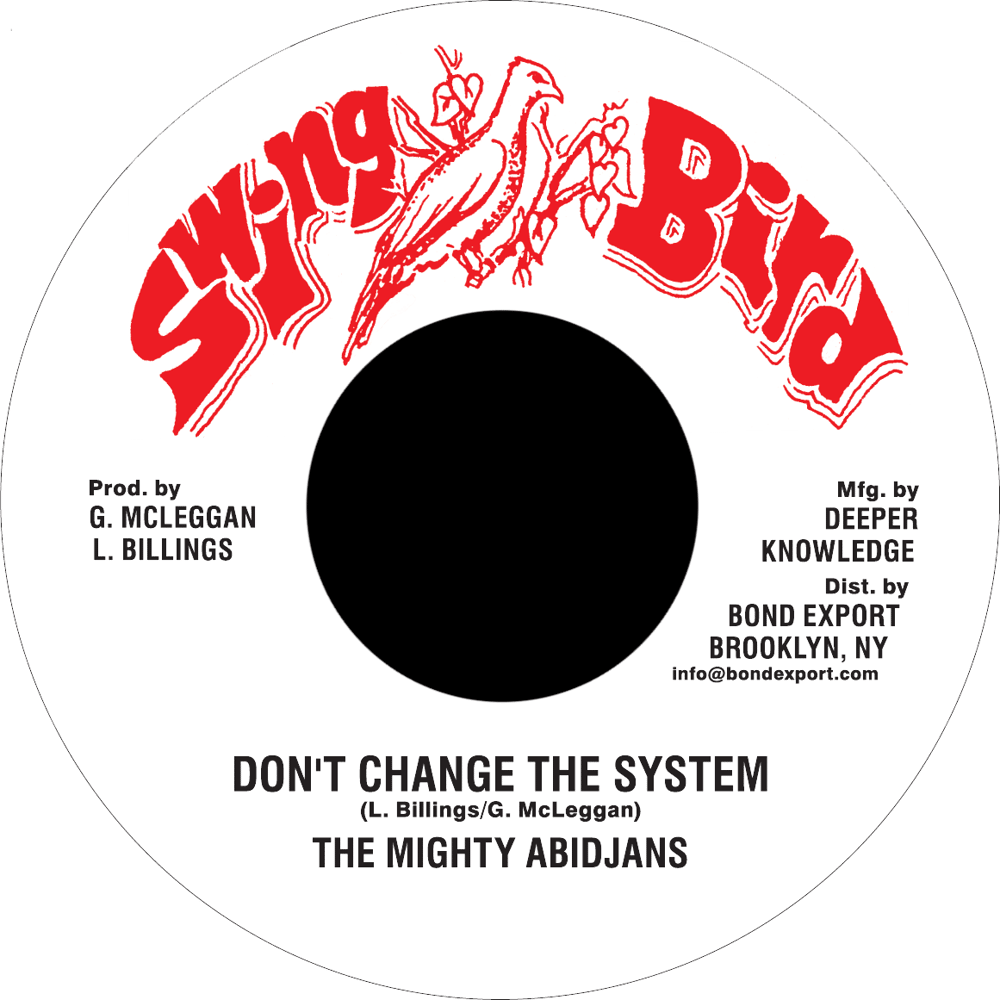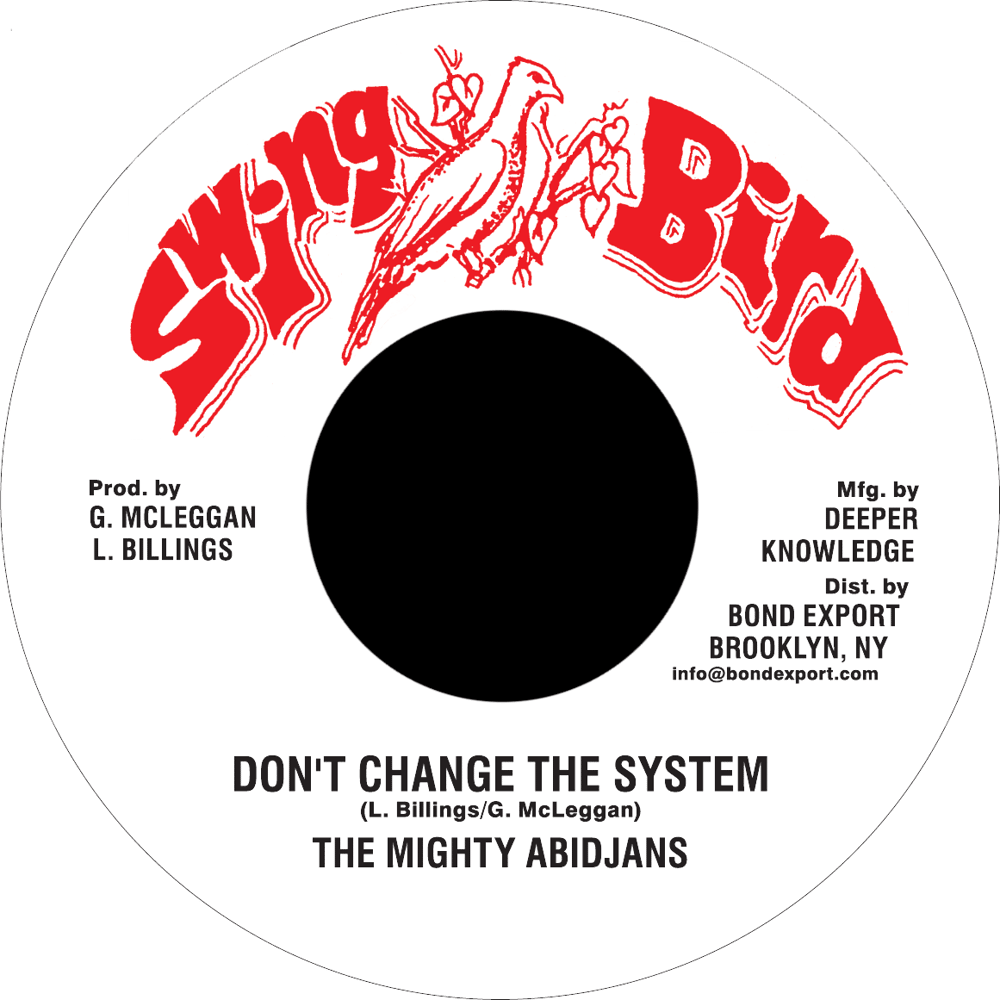 Mighty Abidjans - Don't Change the System 7" (Swing Bird)
by Fashioneers and Mighty Abidjans
$7.00 / Sold Out
Mighty Abidjans - Don't Change the System / Version 7" (Swing Bird)
DKR-168
same rhythm as DKR-166.
Second cut on the rhythm first used for "Untamed", much much of a straight mix employed here, with a pure drum & bass dub version. Read the full story on our blog here.