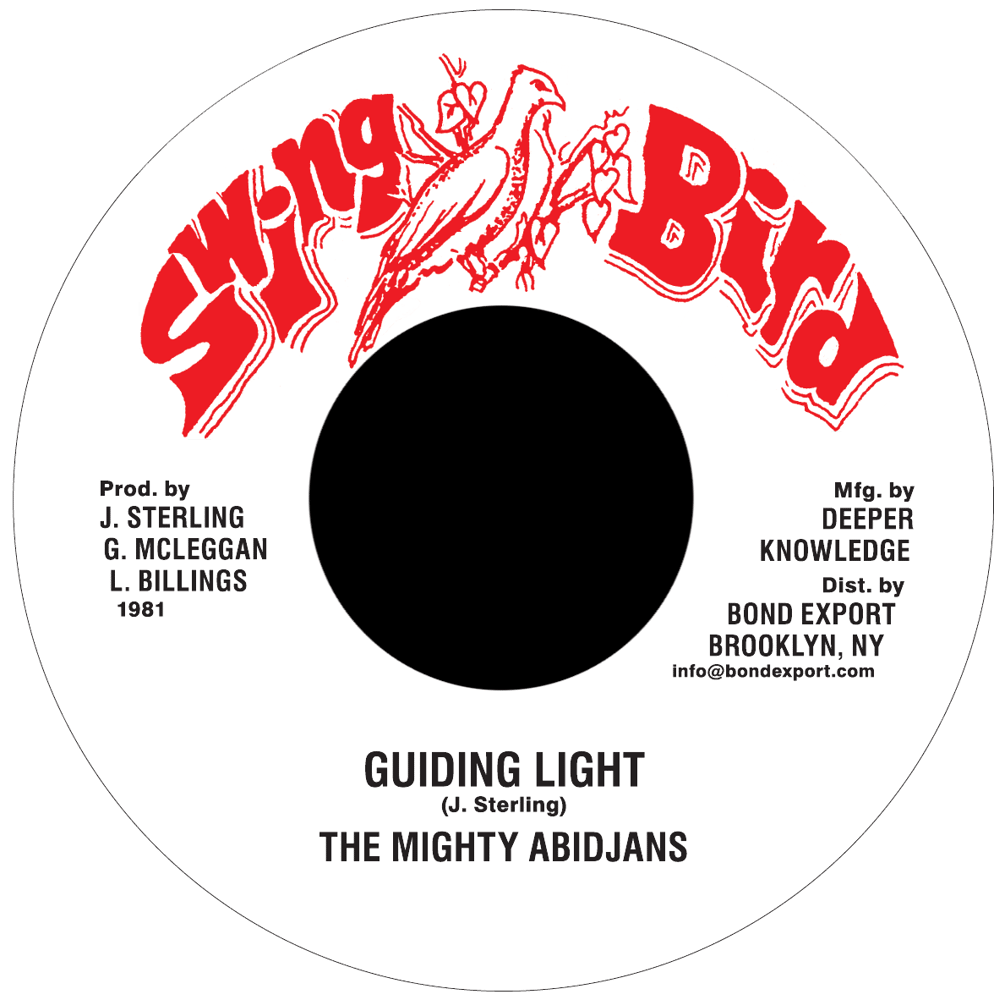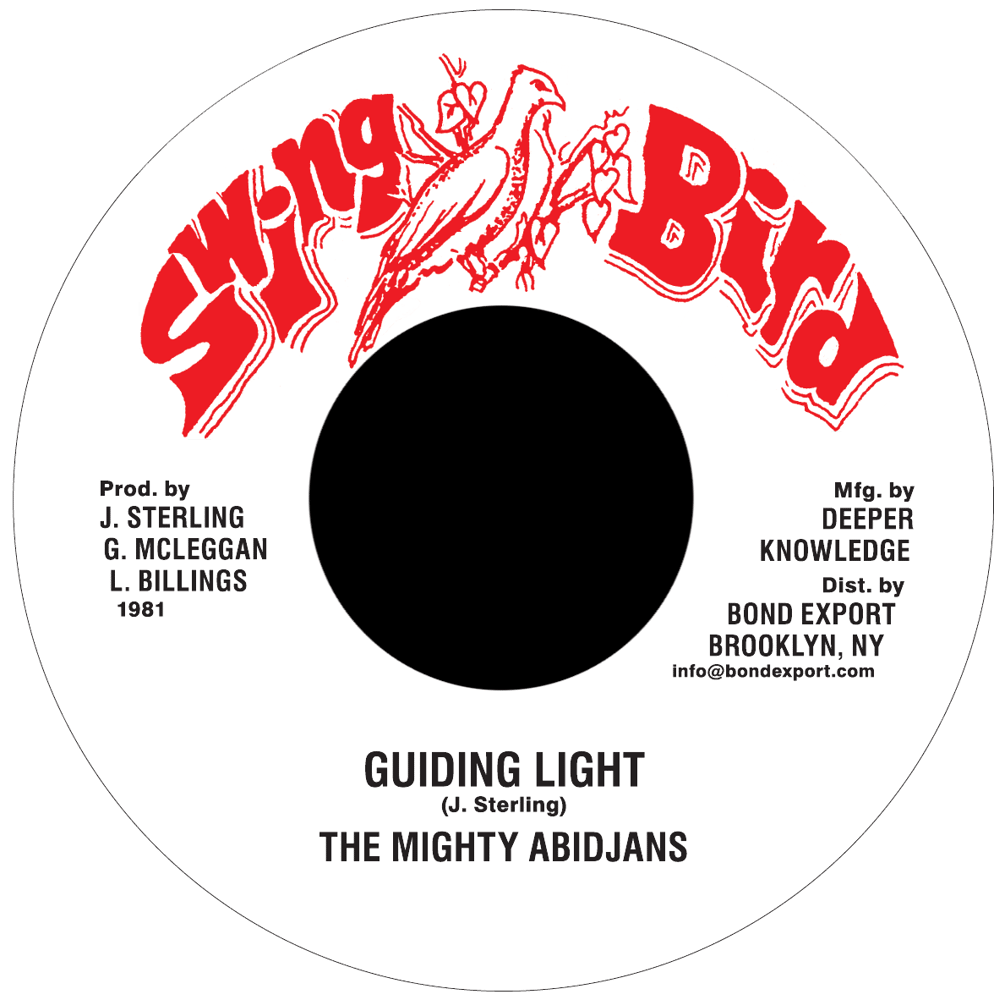 Mighty Abidjans - Guiding Light 7" (Swing Bird)
by Fashioneers and Mighty Abidjans
$7.00 / Sold Out
Mighty Abidjans - Guiding Light / Version 7" (Swing Bird)
DKR-167
same rhythm as DKR-164 and DKR-165.
The second cut of 'Guiding Light', and third cut on the rhythm. This time with a different mix and percussion overdubs by Bongo Herman, again done at Channel 1. This cut mixed in a more spare early '80s style, hard stuff. The Mighty Abidjans for this one were Jaiq Sterling, Leonard Billings and Glenford McLeggan. This is the final Mighty Abidjans single to feature vocalist & song writer Jaiq Sterling.