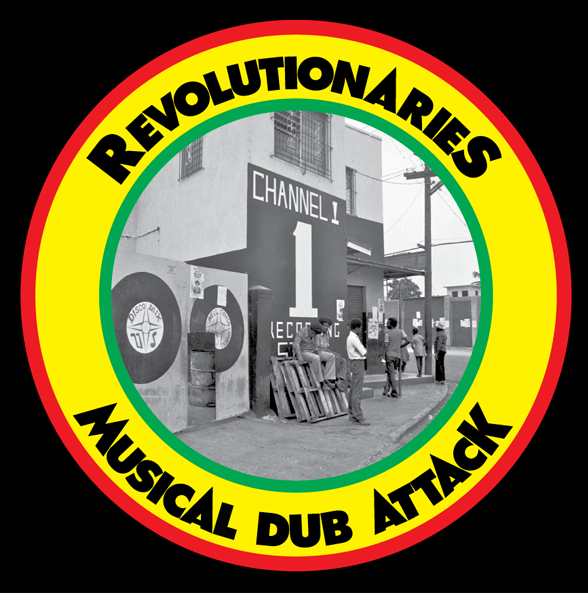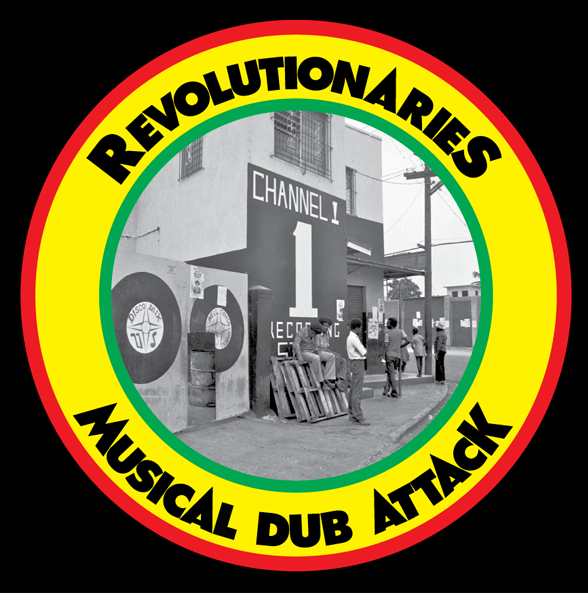 Revolutionaries - Musical Dub Attack LP / CD (Well Charge)
by Enforcer , I Roy , Leroy Smart , and Revolutionaries ,
$15.00
Revolutionaries - Musical Dub Attack LP / CD (Well Charge)
DKR-169-JJ
11 song dub LP.
CD version in 6 panel foldout digipak.
*June 2022 - VINYL LP SOLD OUT*
*Please note: if you are outside the US and ONLY ordering the CD, you will unfortunately have to overpay for LP-rate shipping and receive a partial refund from us after you place your order. CD shipping is only $13 internationally. Thanks for your understanding.
Killer and rare late '70s dub LP, which is in fact the dub companion to I Roy's "Musical Shark Attack" LP. If you know Channel 1 albums, then you know that LP is loaded with the hardest late '70s Channel 1 roots rhythms. What most people don't know however, is that I Roy's album was actually voiced over this dub LP, as it was completed and ready before Channel set about making a new I Roy album. This is one fantastic dub LP, now properly issued, direct from master tape, in a newly designed jacket made to match the I Roy album, a companion piece in design and music. Eleven killer slices of Revolutionaries dub from 29 Maxfield Avenue, this is a Musical Dub Attack!
"Is Dub I A Deal With"

"Dub Development"

"Jamboree Dub"

"Dub For Marcus Garvey"