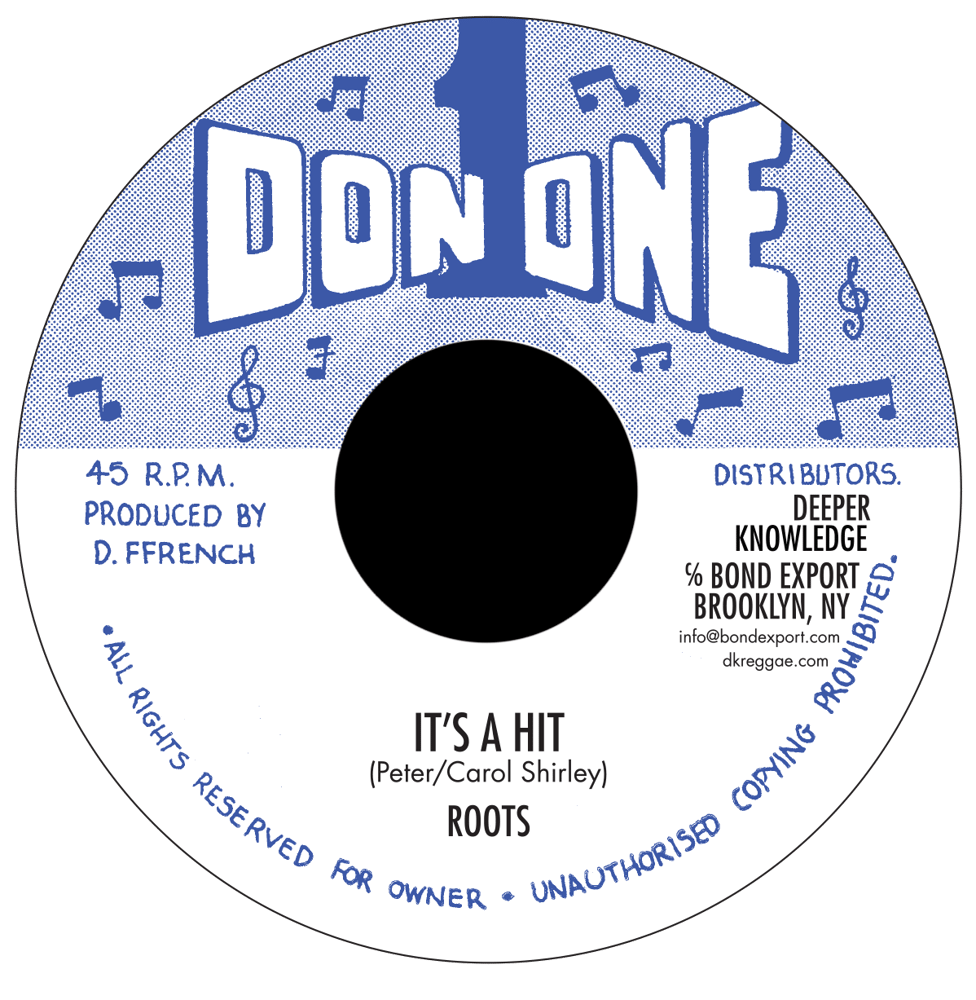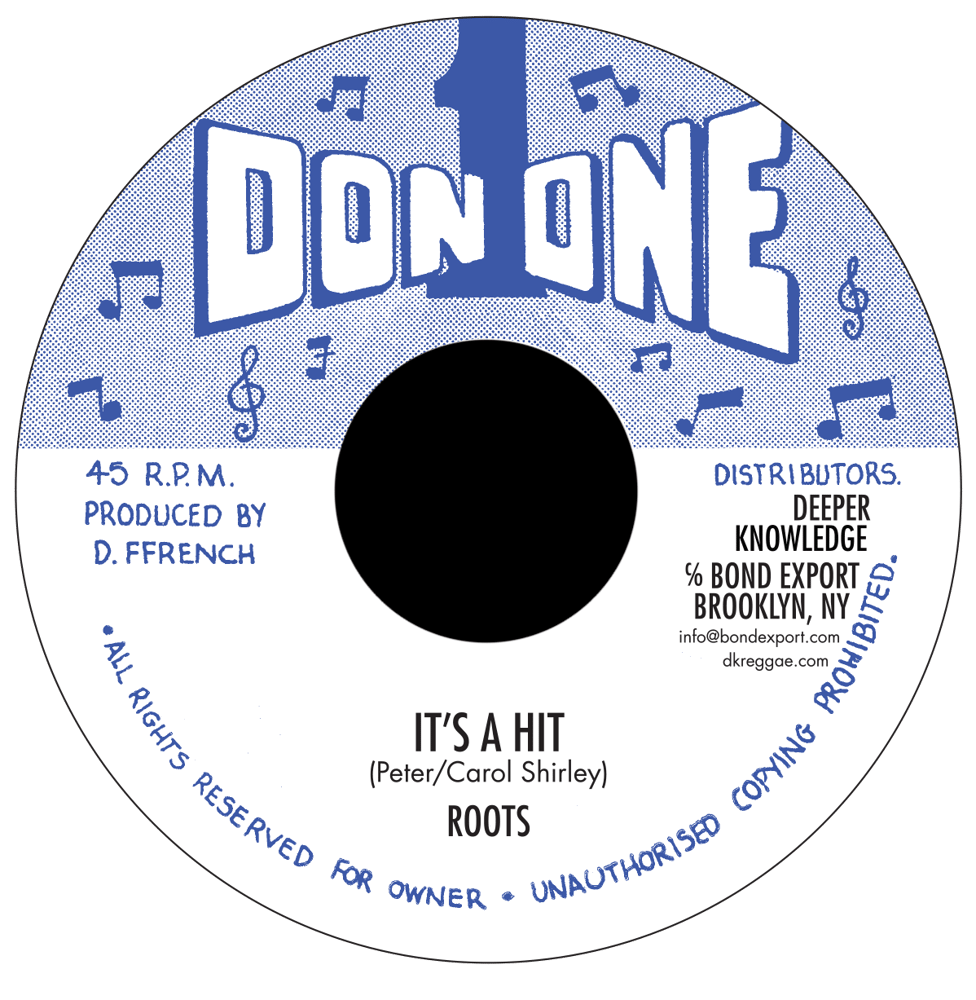 Roots - It's a Hit 7" (Don 1)
by Roots
$7.00 / Sold Out
Roots - It's a Hit / Dub 7" (Don 1)
BE-039
Previously unreleased.
Here's a real gem from the vaults of Don 1 and Randy's studio 17. The Roots voicing an herb anthem on the killer rhythm used on the Immortal's "Babylon." Unreleased for over 40 years and out now, the Roots are one-hit wonders no longer!