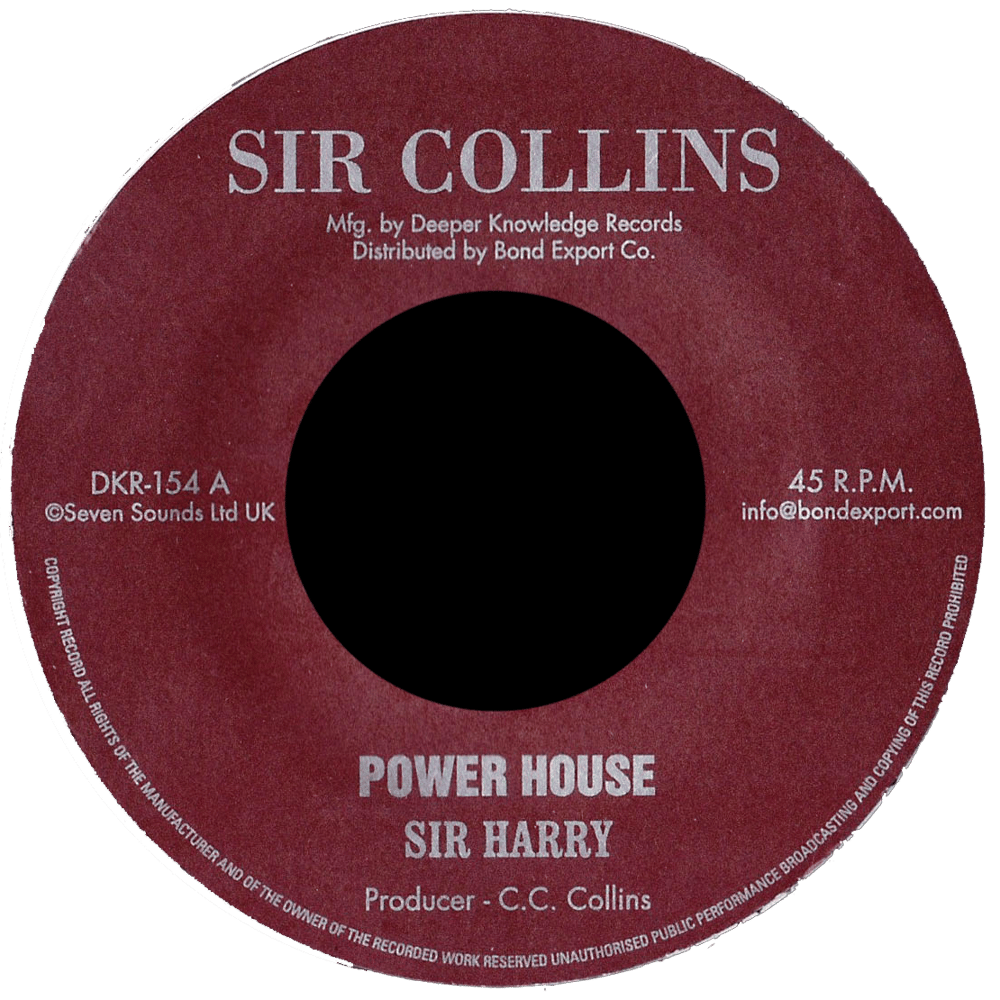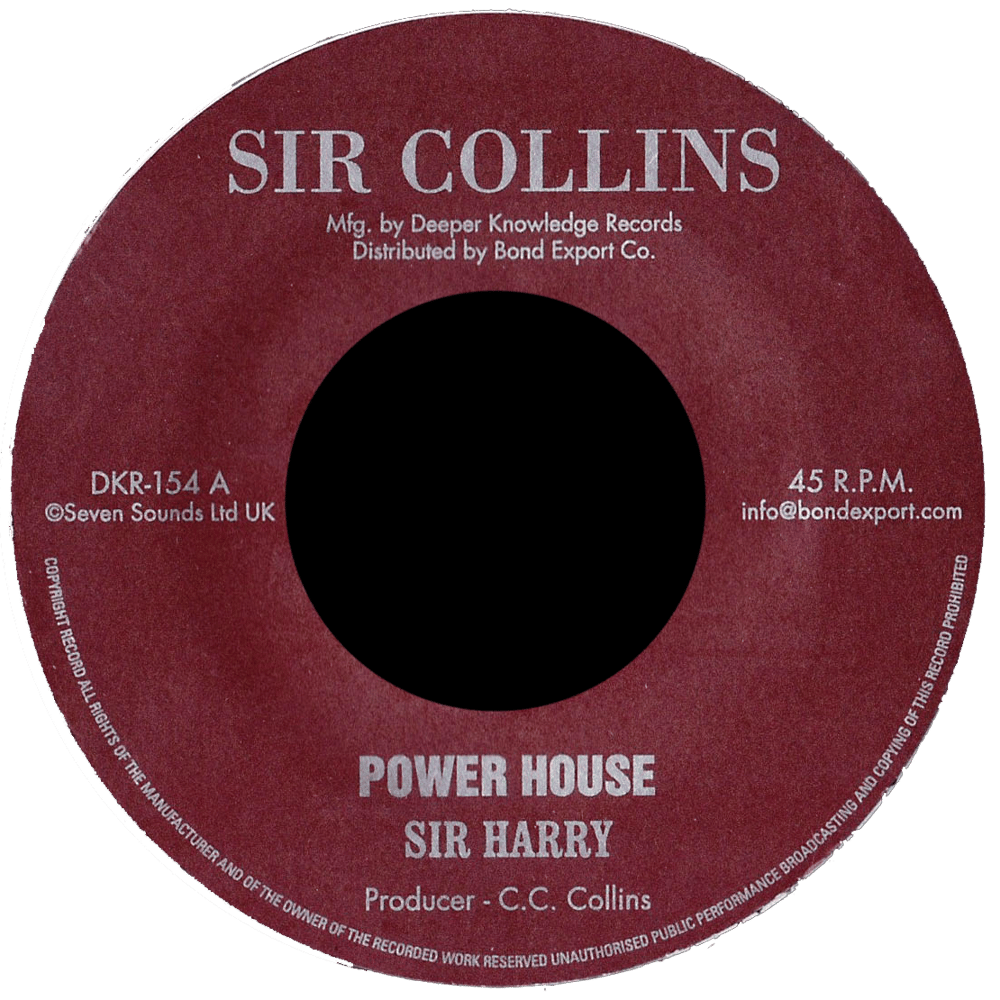 Sir Harry - Power House 7" (Sir Collins)
by Sir Harry
$9.00 / Sold Out
Sir Harry - Power House / Version 7" (Sir Collins)
DKR-154
same rhythm as DKR-153.
"Power House" by Sir Harry, another rare beast from the vaults. This track is alternately know by several names, usually based on the cryptic words spoken by Sir Harry in the intro, and bears no real official title, the original release being only on a blank label. The title "Power House" comes from Charlie Morgan's excellent Studio 1 discography, and we've used it here as a nod to his invaluable work. But on to the music, Sir Harry's tune is not so much his own, as the old time chatter only interjects a few odd phrases here and there. Really the tune is a phenomenal instrumental workout on the same rhythm as "You Touch My Soul", with organ and bongo drum overdubs propelling the awesome rhythm forward, while the Invaders' vocals are heard ever so faintly in the background, bleeding thru from the other track on the 2-track master.