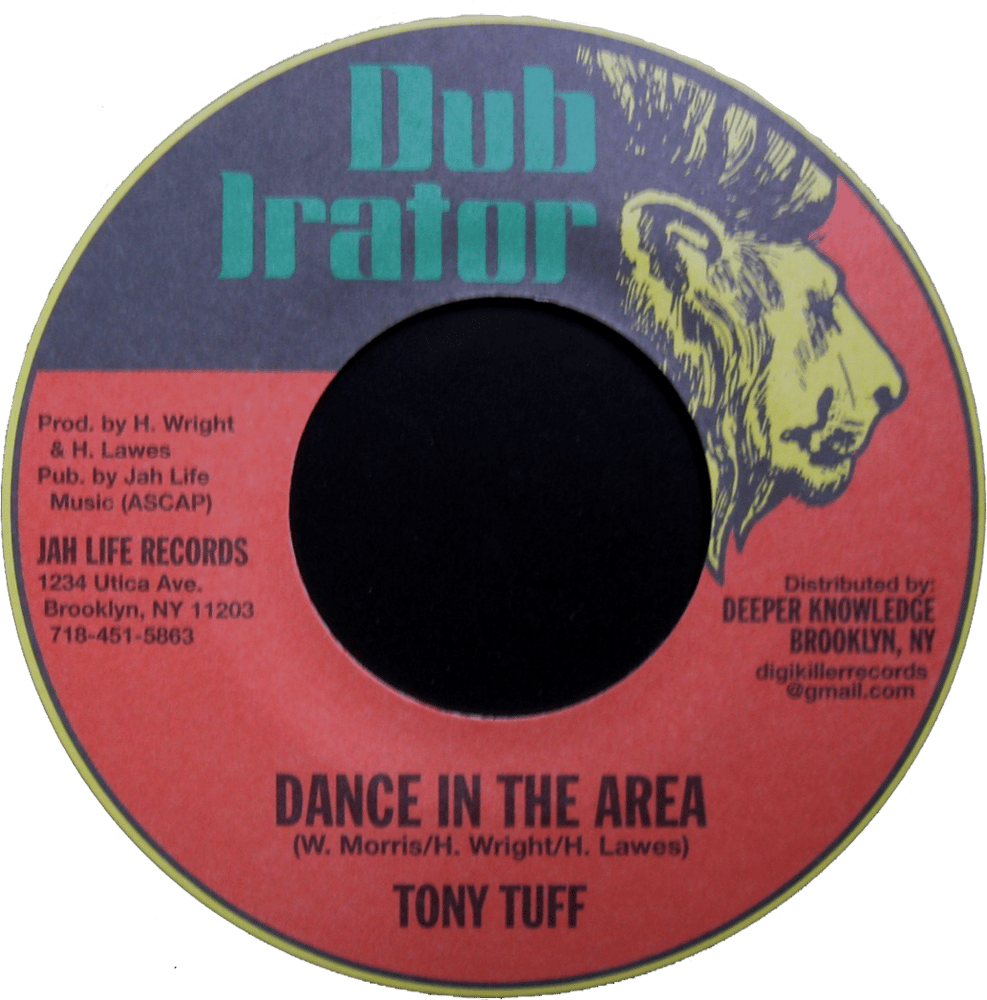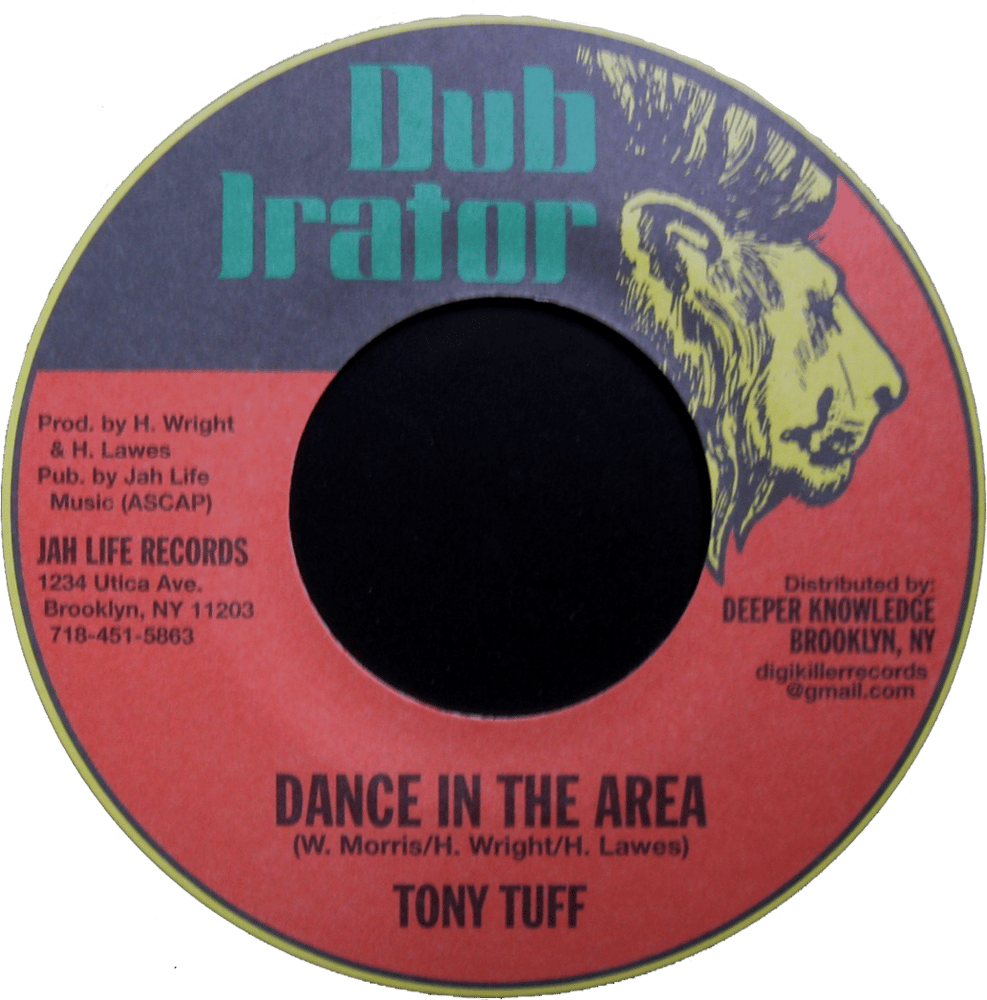 Tony Tuff - Dance in the Area 7" (Dub Irator)
by Tony Tuff
$7.00 / Sold Out
Tony Tuff - Dance in the Area / Dub in the Area 7" (Dub Irator)
DKR-062
same rhythm as DKR-059, DKR-060 and DKR-061.
Legendary dubplate cuts to the 'chanting' riddim, as played on the Jah Life & Volcano sound systems in the early 1980's! Many of the toughest riddims of the early '80s came from the producing partnership of Hyman 'Jah Life' Wright and Henry 'Junjo' Lawes. Among them was this one, which saw two released cuts with John Holt's "Chanting" and Tony Tuff's "Dance in the Area." But, soundsytem and dubplate followers also know that this rhythm had more unreleased cuts which played regularly as dubplates on Junjo's Volcano and Jah Life's sounds at the time. In recent years we've seen these tunes unfortunately pirated, unscrupulously and anonymously sold on dubplate, recut from shoddy old plates who knows how many generations removed from originals. It seemed clear that the time had come for these cuts to see the light. So we present the three unreleased cuts on the riddim, straight form master tapes, and now identified. We re-present the Tony Tuff cut, which has escaped the attention of many, due to it's relative unavailability. Originally released on his "Come Fe Mash It" LP on Volcano in Jamaica, and on a rare 10-inch single on the EIS label in NY. This one comes backed with its own unique dub cut, as previously released on the EIS 10". All four cuts released on Jah Life's Dub Irator label.