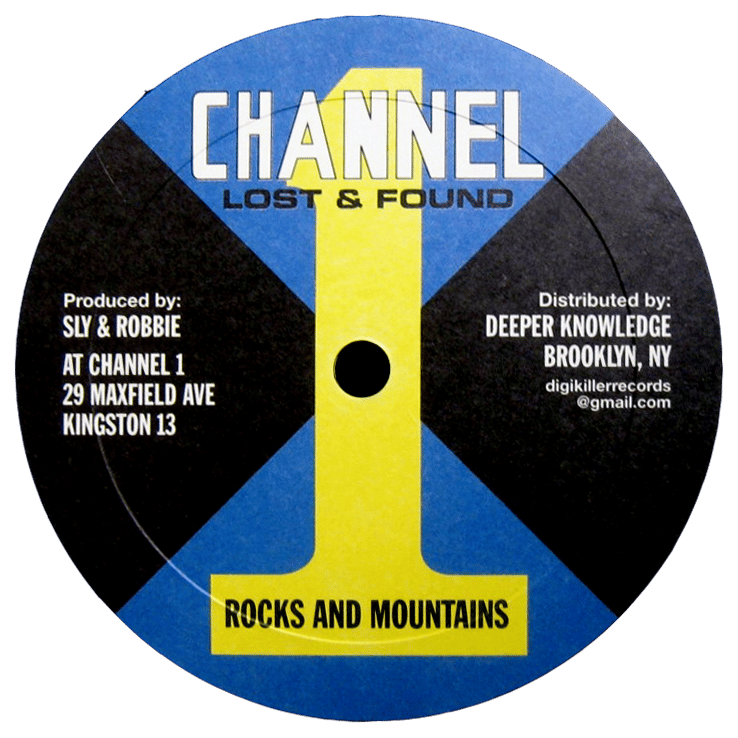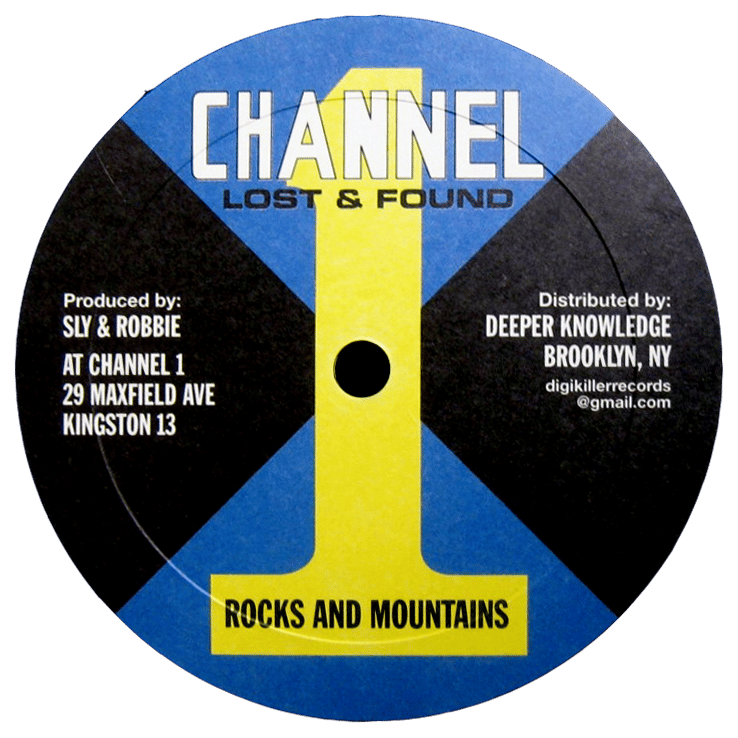 unknown artist (Majesterians ?) - Rocks and Mountains / Version 10" (Channel 1)
by Majesterians and unknown artist
$12.00 / Sold Out
unknown artist (Majesterians ?) - Rocks and Mountains / Version 10" (Channel 1)
DKR-040-JJ
previously unreleased.
Round two of Channel One releases! Continuing in our campaign to re-release the jewels of the Channel 1 catalog which have not been back out since their original release, we bring you our first batch of 10-inches, the dubplate-style vinyl format introduced to reggae by Channel 1 in the early 1980's. After introducing the 12-inch discomix to JA in the late 1970's, Channel was innovating again in the early 1980's, bringing out a barrage of 10-inches from their new NY base, featuring many awesome tracks. Now, regarding our second pair of 10-inches, DKR has left no stone unturned in the search for the forgotten by many, revered by some, and seldom or never heard tunes of the past, which for one reason or another, were never released, sold only on dubplate, or never played again after being committed to tape. And in turning over so many stones, we've managed to find some gold, and have dug up some things previously thought lost. So begins the Channel 1 "Lost & Found" series, unreleased material from 29 Maxfield Avenue, straight from master tapes. A tune that needs little introduction, the mighty "Rocks and Mountains", produced by Sly & Robbie at 29 Maxfield Avenue. While never officially released, this tune was made famous thru play on UK sound systems. And while the vocalists of this tune have long been rumored to be the Mighty Travellers, who self-produced some tunes and cut an LP for Jammy's, no one has been able to definitively confirm this. More likely is that the tune is by the Majesterians, who cut "Youthman" for Sly & Robbie around the same time, as the lead voice sounds almost identical. This recording has been sourced straight from a mastertape containing dubplate mixes of other released and more well known Sly & Robbie productions from the early 1980's, but which bore no notation of "Rocks and Mountains" presence at all. So decades later, the mystery endures, but the music finally comes into the light and speaks for itself. One thing is certain though, the mighty sound of Channel 1 still rules in 2011!