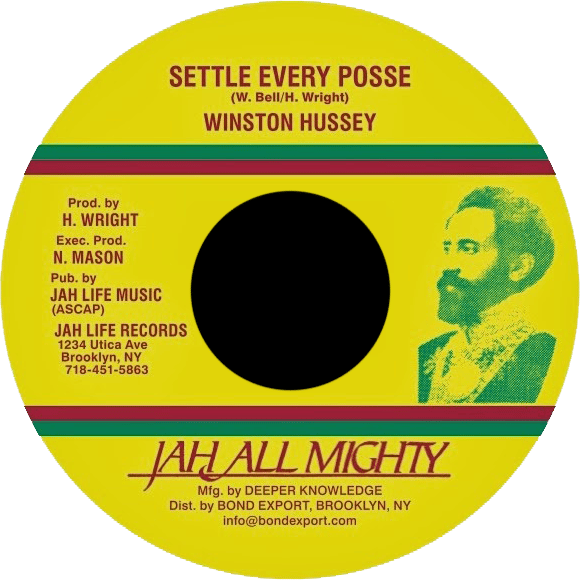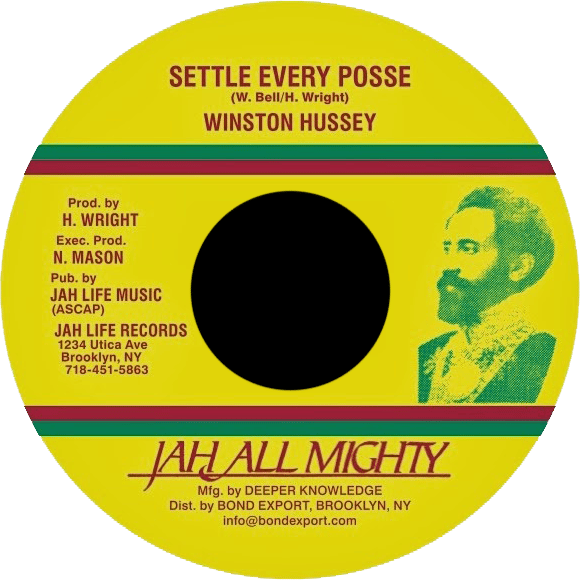 Winston Hussey - Settle Every Posse 7" (Jah All Mighty)
by Winston Hussey
$7.00 / Sold Out
Winston Hussey - Settle Every Posse / Superstar Mix Version 7" (Jah All Mighty)
JL-020
previously unreleased.
same rhythm as JL-021 and JL-022.
More killer ALL PREVIOUSLY UNRELEASED mid '80s roots from Jah Life. If you liked our previous release of Flick Wilson's "Ready Fe Dem", you will love these cuts. Jah Life ran some sessions in the mid '80s at Channel 1 studio, with the then-resident Gifted Roots Band. None of the tracks from those sessions were ever released, until now! The aforementioned Flick Wilson tune came from those sessions, as do these. Three great vocal cuts on one very tough rhythm.