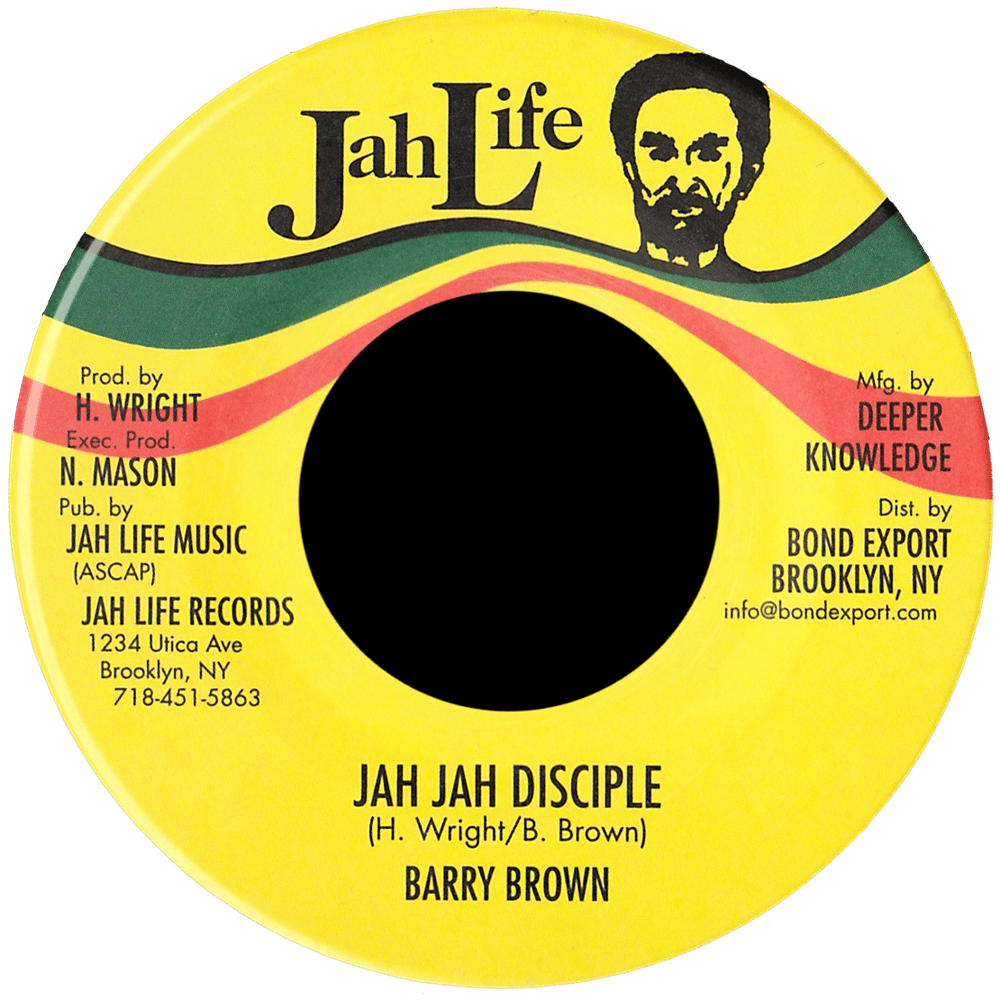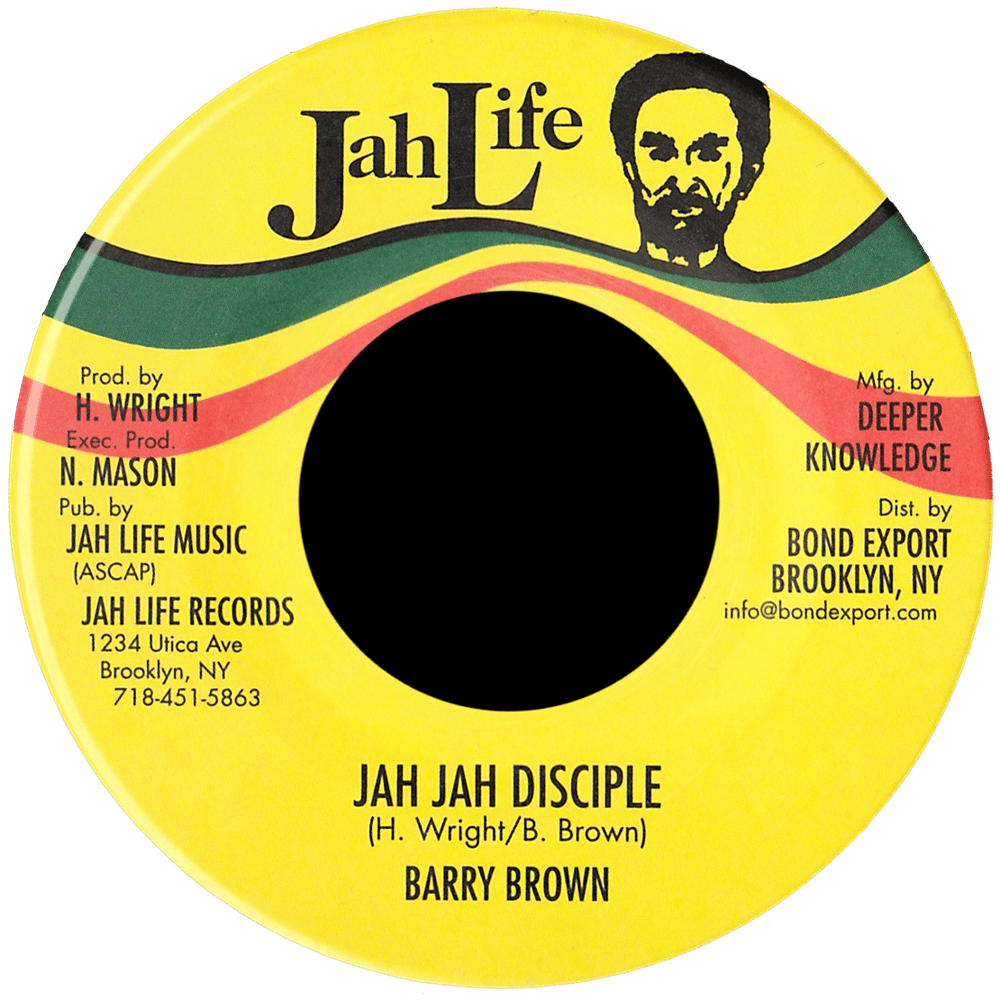 Barry Brown - Jah Jah Disciple 7" (Jah Life)
by Barry Brown
$7.00 / Sold Out
Barry Brown - Jah Jah Disciple / Version 7" (Jah Life)
JL-012
previously unreleased.
same rhythm as B-side of JL-002.
A monster previously unreleased vocal & dub outing from Barry Brown, riding the "Shaolin Temple" rhythm. Again, this vocal and dub were run on dubplate back in the day by Jah Life's sound in NY and Junjo's Volcano sound in Jamaica, now released for the first time ever.