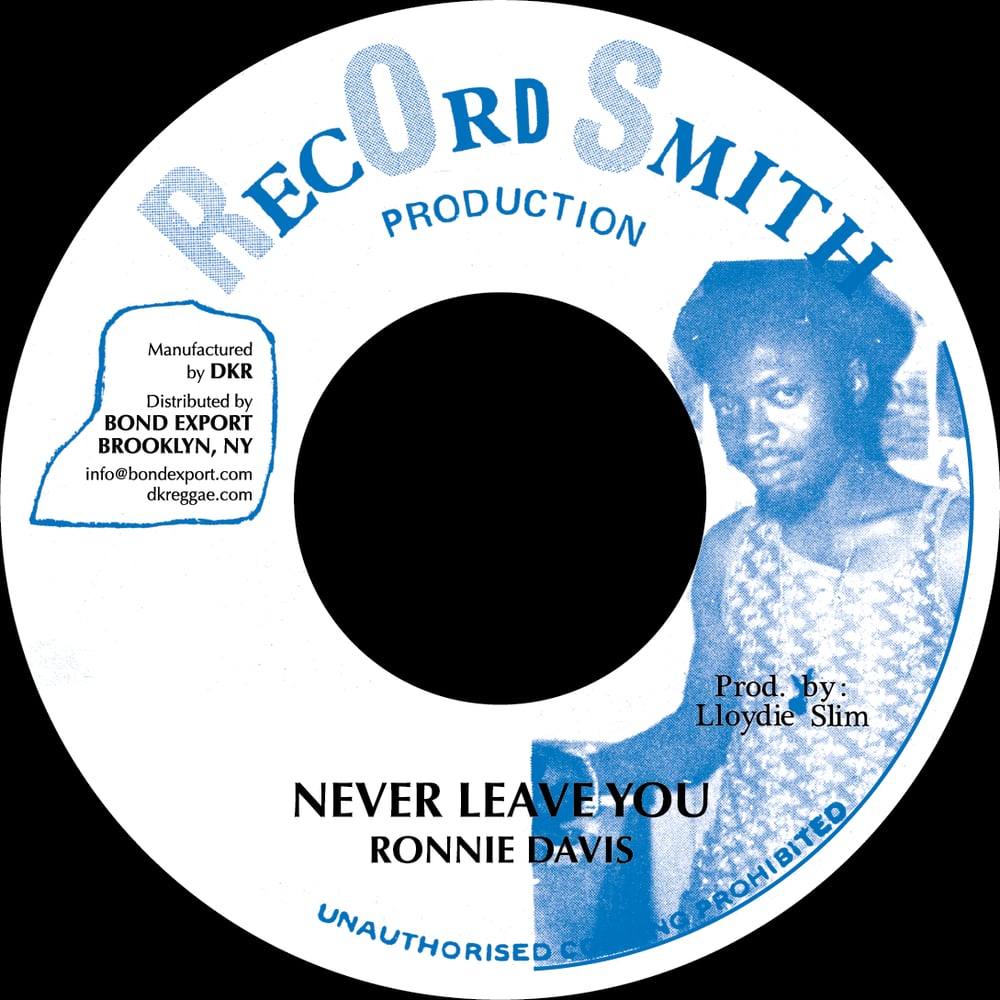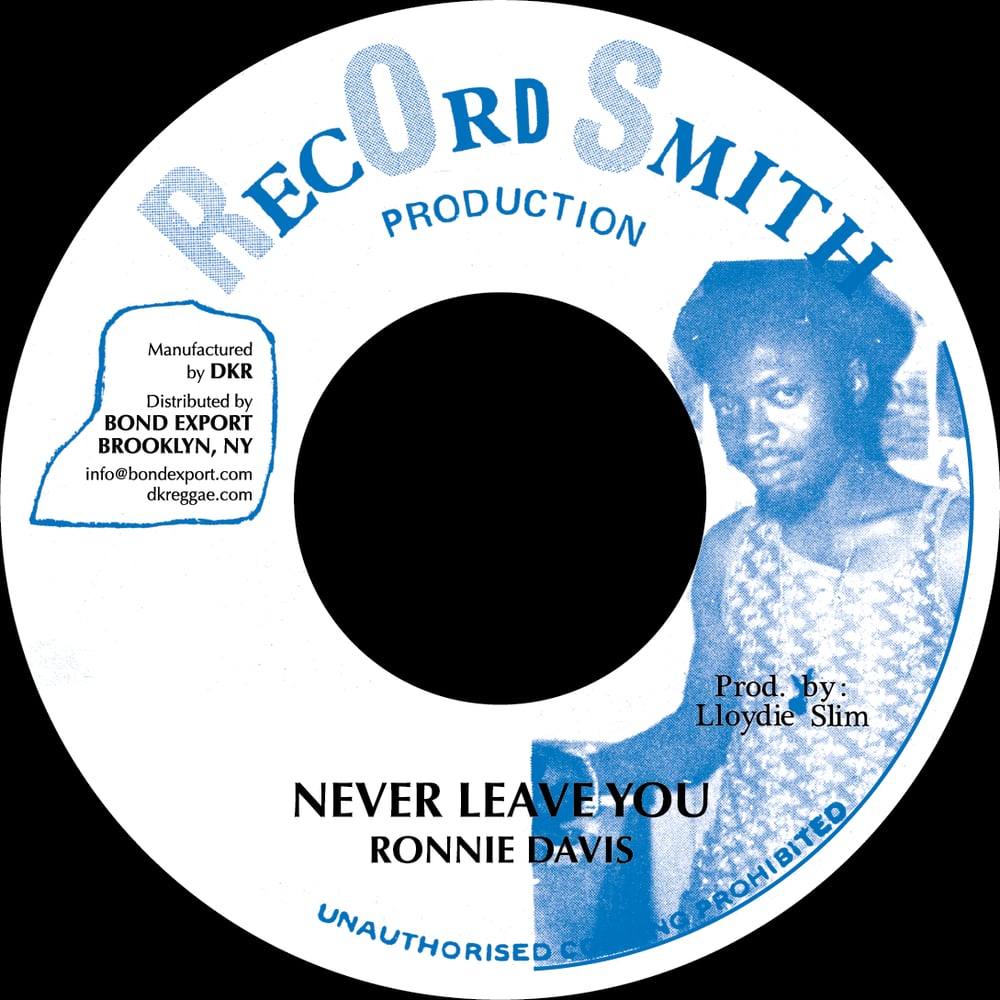 Ronnie Davis - Never Leave You 7" (Record Smith)
by Ronnie Davis
$7.50
Ronnie Davis - Never Leave You 7" (Record Smith)
DKR-256
Previously unreleased.
Same rhythm as DKR-056 and DKR-146.
Killer never before released Ronnie Davis tune from producer Lloydie Slim, who produced arguably all of Ronnie's best records. This one is on the same killer rhythm much loved from Black Oney's "Jah Jah Send the Parson."